£60 free cashback with First Utility fibre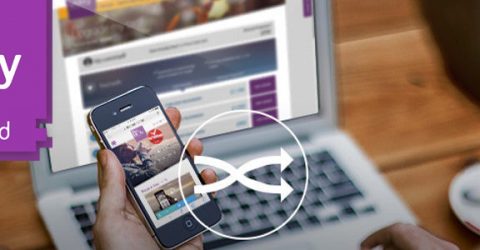 First Utility fibre broadband comes with a £60 bill credit this month to tempt you into switching.
These deals close at midnight on 9 April 2018.
With First Utility fibre starting at £31.99 a month, the offer gives you almost two months of free broadband.
If you don't need fibre and can live with standard speed ADSL (up to 17Mbps), there's a £20 bill credit in it for any new customers.
Who are First Utility?
The Coventry-based company is the seventh-largest energy provider in the UK, just one place outside the Big Six.
It was the first utilities firm to offer broadband deals through this site, the other is Big Six firm SSE broadband.
SSE joined the BroadbandDeals stable in March 2018, offering no-contract 30-day flexible broadband deals.
Until 2017 First Utility focused on selling gas and electricity but their entry to the broadband market has been a huge boost for the company.
Despite starting later than other more established ISPs, the combination of cheap entry-level prices and decent reliability has made First Utility a top seller.
Customers who bundle in their gas, electricity and broadband together will also get extra discounts.
Why go First?
First Utility remains a popular choice for those looking to switch and save.
It offers straightforward pricing and 18 month contracts. People who still use their landline instead of a mobile for home calls can add Evening and Weekend options for £3 a month or Anytime calls for £7 a month.
The whole shebang promises a stress-free switching, with no upfront setup costs to make your first bill bigger than you expected.
First Utility is also one of the only broadband providers who promise that your monthly bills will not spike when you come to the end of your first 18 month contract.
£20 off: First Broadband 17Mbps
Despite Now adding an unprecedented £15 a month Spring sale, First Broadband remains one of the cheapest broadband deals on the market at £18.99 a month.
With speeds up to 17Mbps, this package will be right for light internet users or anyone looking to get set up and online for the lowest possible cost.
£60 off: SuperFirst 38Mbps broadband
Payment will be credited to customers' accounts in two instalments – on or around 30 June 2018, then on or around 31 December.
First Utility say the timings have been linked to times when every extra pound in the pocket counts most: just before the summer holiday getaway season and post-Christmas.
SuperFirst broadband comes with download speeds up to 38Mbps on an 18 month contract. Prices start at £31.99 a month.
£60 off: UltraFirst 76Mbps broadband
This is First Utility fibre at it's quickest. Starting at £34.99 a month for broadband only deals, heading up into the forties if you need landline calls adding too.
The Chief Commercial Officer for First Utility Ed Kamm says: "Our aim has always been to help people spend less on what they need and more on what they want and our broadband Bill Credit promotion achieves just that.
Broadband has become such a day to day essential and by giving this special credit, it really is an added bonus."
Ready to switch? Find the best broadband deals available with a simple postcode search