Five best gifts with broadband deals in June 2017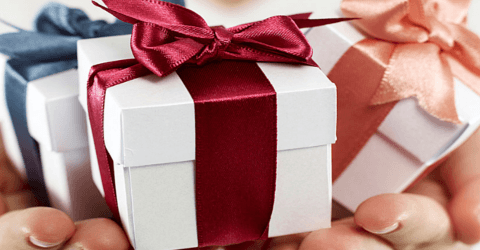 Broadband providers are desperate for your business and offer a wealth of free gifts to tempt you into a contract – so here's the five best gifts with broadband deals on the market right now.
One thing you need to know: everyone loves getting free stuff but are you actually getting any real value? Is your 'gift' as free as it first seems?
Here at BroadbandDeals.co.uk, we've cooked up a list of the five best gifts currently available with home broadband. Click straight through on the highlighted deals to grab them while they're still on offer.
To figure out how much value the gifts are really worth, we've looked at the overall cost of the most basic applicable contracts and the value of the gift you'll receive with them.
We've figured out how much you're actually saving in your monthly bills – to find out who's offering the most for free.
The best free gifts with broadband deals

1. BT – £125 Reward Card
BT certainly have the most impressive gifts on offer – a prepaid card worth up to £125 to spend however you want.
They do have unlimited downloads, but don't do broadband-only packages, so you'll get at least some free phone calls along with the deal of your choice.
Occasionally the value of BT's Reward Card jumps up to £200 – so be savvy and keep your eye on our BT deals page for when these deals pop up.
It's really nice to sign onto a new broadband contract and leave with some free spending money, but how much value are you really getting?
There are currently two tiers of Reward Card depending on if you choose a fibre or ADSL broadband deal.
Choosing BT's Unlimited Broadband package with ADSL speeds of 17Mbps gives you a £75 Reward Card. This deal also comes with free weekend calls, on a 12 month contract.
Get deal: BT Unlimited Broadband 17Mbps
Things get even better with Unlimited Infinity, BT's fibre broadband option.
The most basic Infinity 1 package for up to 52Mbps speed costs £30.82 a month but if we again take out the value of the £125 Reward Card, you're really just paying £20.41 a month. That's more than 30 per cent in savings.
Get deal: BT Infinity 1 with Weekend Calls
With BT's faster fibre package, Infinity 2, you'll still get the £125 Reward Card but only making the equivalent of around 20 per cent in savings on your monthly bill.
Get deal: BT Infinity 2 with Anytime Calls
Savings: Once we've averaged out all the extra costs and the £75 value of the Reward Card, you're effectively paying £18.57 a month instead of £24.82. That's over 25 per cent in monthly savings.

2. Plusnet – £75 Cashback
Instead of a Reward Card, Plusnet offer cashback of up to £75. You'll get your money posted to you in a cheque after signing up for a fibre or ADSL broadband contract.
You can get broadband-only deals with Plusnet and then add calls on top if you need them.
Plusnet Unlimited Broadband customers will get £75 cashback, and anyone taking out the faster Unlimited Fibre gets £50 cashback instead.
Get deal: Plusnet Unlimited Broadband 17Mbps ADSL
Get deal: Plusnet Unlimited Fibre 38Mbps
It may seem like basic ADSL broadband customers are getting a better deal, but the catch is that the £75 cashback offer is only available on 18-month contracts, while the £50 cashback is only for 12-month Plusnet broadband deals.
Savings: Once we factor in the extra costs and the value of the cashback, both offers add up to slightly less than 20 per cent in savings on your monthly bill.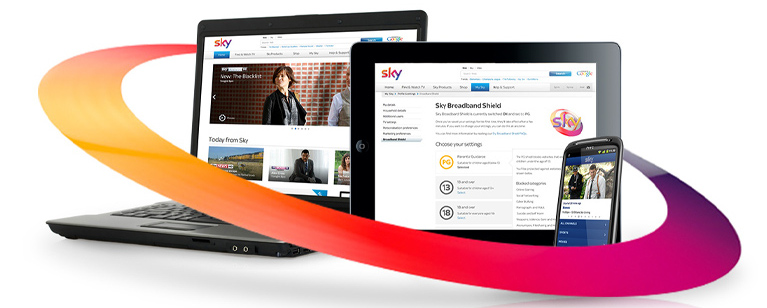 3. Sky – £25 Reward Card
Sky aren't the most generous with their free gifts, but if you're looking for a combined TV and fibre broadband package, they'll definitely give you good value.
When purchasing any Sky Q TV + Fibre package, you'll receive a £25 reward card or £25 in Tesco vouchers.
Sky's Q box comes in 1Tb or 2TB flavours, so you can record three shows and watch a fourth live, as well as storing up to 500 hours of TV.
Get deal: Sky Q TV + Fibre
Whilst not technically a 'gift', purchasing fibre broadband from Sky also gives you a 33 percent discount on any Sky Q TV package.
Savings: If we take all the costs and fees on top of the contract and £25 gift, you'll be left paying £43.88 a month for the most basic Sky Q tv package and 34Mbps broadband, meaning the gift is only saving less than 5 percent of your monthly bill.

4. EE – 5GB free Mobile Data
Unlike the other providers, EE does not offer reward cards or cashback on any of its home broadband packages.
However, EE broadband customers get 5GB of mobile data for free on any EE handset or SIM Only contract.
Mobile data is expensive and getting a decent amount of it is going to cost fair chunk of money. Hunting down cheap data is key to getting decent value for your mobile phone.
A free 5GB of data is equal to around £15 every month. This is a massive saving, but you do need to be looking for a new mobile contract to make any use out of it.
Get deal: EE Unlimited Fibre
For many people, the value of a free 5GB of data might be worth switching to an EE mobile contract when you buy broadband. You could even save more money by getting a cheap SIM Only plan with minimal data to get the most out of your free gigabytes.

5. DirectSave – Discount Card
DirectSave broadband and fibre contracts give new customers a free DirectSave discount card. This card can be used to unlock exclusive discounts on hundreds of purchases – from cups of coffee to entire holidays.
You can check out our guide here for a detailed breakdown of exactly how this discount card works.
Get deal: DirectSave 76Mbps Fibre
If you can get a lot of use out of these discounts, you could be saving thousands of pounds – making DirectSave's free gift potentially the most valuable one on the list.
However, you'll have to spend quite a bit of money to make any meaningful savings with the discount card, so be sure to take a look at our DirectSave guide and see the discounts on offer to see how much value you'll really be getting.
Get today's best deals in your area – input your postcode now