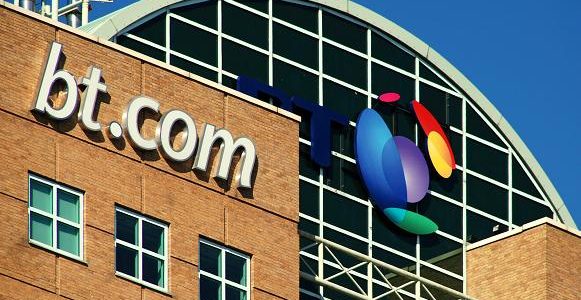 BT move toward joined-up broadband & mobile network
Following the poor annual financial results that saw the former state monopoly reveal the loss of 13,000 jobs, BT announced a number of new initiatives including the convergence of its broadband and mobile network.
BT Plus is intended to bring together home broadband, mobile and WiFi capabilities into one converged plan. BT Plus will be launched next week and is expected to cost around £80 per month.
BT said it is building towards a 'single core network' intended to support a wider range of converged products across BT's fixed and mobile assets and will be ready by 2020.
This growing unit is very well positioned to be a leader in the changing UK mulitplay market. This is a good first step, but further changes and tough decisions still await Mr Allera and his management team.

This update provides a much-needed boost to the BT Group, given the widespread negative publicity it has endured in recent months. More importantly the new structure and strategy provides better clarity on the future direction of the consumer segment which has been in limbo for some time.

- Paolo Pescatore: Analyst, CCS Insight
Marc Allera, chief executive of EE, was appointed CEO of BT Consumer last year. That followed the merging of EE with the existing consumer business to create a £10 billion integrated mobile, broadband and pay-TV division called BT Consumer.
Among the dark gloom of the recent financial results, BT Consumer was their bright shining light where sales grew by 3% to £5 billion while EE saw turnover up 4% to £5.3 billion.
Among its announcements BT said it would move the BT brand into the 620 EE high street shops. But BT insisted that it would complement EE products rather than competing via BT Mobile. Despite the assurances the move has raised questions whether the EE brand will survive.
The three distinct brands remain and for now clearly cater for specific segments. However, we reiterate our belief that at least one will be dropped in the medium to long term.

More so with these latest announcements which will see a greater presence of the BT brand on the high street and the first combined convergent product led by the BT brand, BT Plus.

- Paolo Pescatore: Analyst, CCS Insight
BT also announced that they would form a partnership with Amazon for its TV services. BT already has a similar partnership with Netflix and had previously announced a tie-up with its rival Sky through Now TV.
The partnership with Amazon has been seen as a long overdue development given that BT TV has recorded losses for the last two quarters and subscriber growth over the last couple of years has been particularly poor.
Image: Albert Bridge