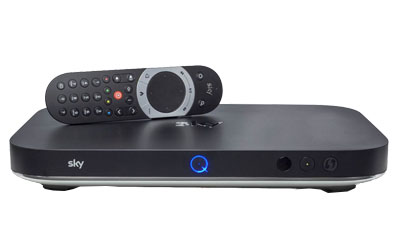 Pause/RW Live TV:

Yes

Record Live TV:

Yes

Disk Capacity:

2TB / ~1000 Hrs (SD)

Record 3 shows and watch a 4th live.

4K / UltraHD:

Yes

Sky Q Multiscreen subscription required. To watch sports, movies or Box Sets in Ultra HD you'll need the Sky Sports, Sky Cinema and/or Sky Box Sets subscriptions.

On-Demand:

Yes
Use voice control to search for your favourite shows - simply press and hold the voice button on the side of the Sky Q touch remote and speak clearly.
Plus, never lose your Sky Q touch remote. If it's hiding, simply press the Q on your Sky Q box and your remote will start beeping, so you'll always find it.