Accessibility & User Experience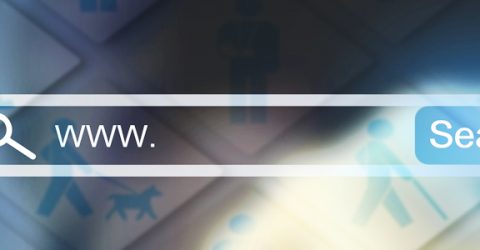 We want you to have the best possible experience when you visit us at BroadbandDeals.co.uk. Our goal is to help everyone in the UK to find the very best deals – and we really do mean everyone.
We know that our visitors access BroadbandDeals.co.uk in a variety of ways. We know you use many different devices, with a wide range of abilities. To make sure no-one is left out, our development team are working hard to build a website that works for everyone.
Accessibility Goals
When making changes to BroadbandDeals.co.uk, we refer to the latest Web Content Accessibility Guidelines. This is a set of recommendations designed to make the internet more easily accessible for everyone, and particularly for people with disabilities "including blindness and low vision, deafness and hearing loss, learning disabilities, cognitive limitations, limited movement, speech disabilities, photosensitivity and combinations of these".
Our intention is to ensure that BroadbandDeals.co.uk meets at least the minimum 'A' level accessibility recommendations and to keep improving on this strong foundation.
Assistive Technology
With that in mind, we've built BroadbandDeals.co.uk to be easily accessed using keyboard-only, voice-control and/or screen-readers. We try wherever possible to use intuitive, semantic HTML and to keep things organised in easy-to-use sections.
We try to ensure all text on our site is easily readable, however some users may benefit from viewing the site at higher contrast, or with different colour-schemes. We highly recommend using Chrome browser, with Google's High Contrast plugin for best results. Some other browsers and devices have built-in options to achieve this, see the following links: Firefox, Internet Explorer, iOS, MacOS, Android.
Responsive Design
We designed this website to be used on any screen size, from ultra high-definition monitors to the smallest smartphones. This also means users with limited vision can simply zoom in to make small text more readable. On most browsers users can zoom in our out by holding the Ctrl/Cmd key and either pressing the + or – keys, or rolling the mouse-wheel. Touch-screen users can zoom using a two-finger pinching motion.
Clear and Simple
We do our best to make sure all of the text on our site is written in plain English. That means we try to avoid long, waffling, jargon-heavy articles. We've also chosen our fonts, text-sizes and colour-schemes to be easy-on-the-eyes – so no more straining to read the small print.
Offline alternatives
We know that some of our users will prefer to take an offline approach, so we have two alternative options to access information and help with switching.
You can call our switching assistants on 0800 093 2520. An assistant will be able to offer advice about deals and to process your order if you decide to switch.
Please note that phone agents do not have access to the full range of deals and providers available through the website.
This service is provided through our partners Simplify Digital and is available 9am – 8pm Monday to Friday, and 9am – 6pm on Saturdays.
If you'd prefer to communicate by email, we are happy to offer any advice and information you need.
Feel free to email info at BroadbandDeals.co.uk, or use the contact form below (choose the subject 'Help/Info Request').
In order for us to offer the best advice and most relevant information, please let us know your postcode, current provider, speed of broadband required and any requirements for calls or TV bundles. We aim to respond to all requests within 3 working days.
Help Us to Do Better
We make efforts to test the accessibility of BroadbandDeals.co.uk, but we know there will be times when problems slip under our radar. Like every site, we rely on feedback from our users in order to improve.
If you've identified an accessibility problem on our site, or if you have more general feedback, please get in touch with us so that we can make the changes needed to be the most accessible broadband comparison site in the UK.