#OffsetYourInternet – making broadband greener
Welcome to our initiative to help fight the climate crisis: #OffsetYourInternet. Our goal is to offset thousands of tons of CO2 on behalf of our users, helping everyone to do their bit. The Government has announced a target of 'Net Zero' Carbon by 2050 –  but if we're going to stop the worst effects of climate change, we need to go further, faster.
Beginning in 2022, we are partnering with Tree-Nation to plant a tree for every single deal sold through BroadbandDeals.co.uk.
How Does It Work?
Whenever you switch broadband providers, we'll track any deals you get through BroadbandDeals.co.uk. We total up all sales every month and pay to plant trees at reforestation and carbon capture projects all over the world – at least one tree for each confirmed switch.
Some trees and projects are more effective at capturing CO2 than others – each month we'll pick a good mix of species with advice from the experts at Tree Nation.
Best of all, this won't cost you a penny. All you need to do to take part is find your best broadband deal and make the switch!
What is carbon offsetting?
Offsetting projects work in one of two ways.
Carbon capture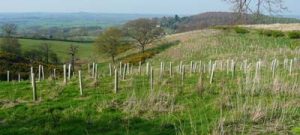 Carbon capture is the idea of extracting carbon dioxide and other greenhouse gases from the atmosphere to reduce their warming effect on the planet.
It sounds complicated, but nature already provides a super efficient chemical factory capable of doing just that – trees!
Tree planting has the added benefits of creating wildlife habitats and preventing soil erosion.
Emissions reduction
Of course, the most effective way of reducing greenhouse gases in the atmosphere is to not put them there in the first place!
Emission prevention focuses on providing sustainable alternatives to pollution-heavy technology and industries – for example by investing in renewable power or replacing inefficient stoves.
To be effective this must be work that wouldn't otherwise happen – so it's often best to look to the developing world. This can have life-changing social benefits too.
2019-2021 offsetting with Carbon Footprint
Between 2019-2021, we offset 2000 tonnes of CO2 emmissions by funding a range of projects through CarbonFootprint.com.
Tree Planting in the UK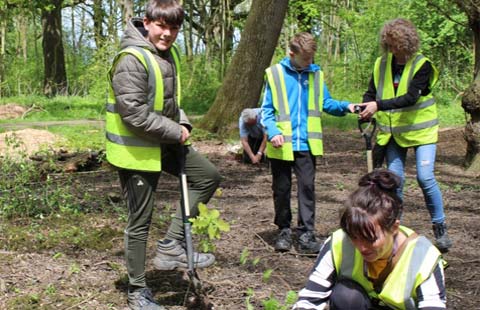 The UK Tree Planting project focuses on drawing carbon from the atmosphere by planting new saplings on school grounds here in the UK.
The trees planted are native broad-leaf varieties such as hawthorn, oak and hazel, which capture carbon dioxide as they grow as well as providing habitats for wildlife.
The project also educates children about the importance of the environment and conservation, preparing the next generation to take up the fight against catastrophic climate change.
Clean Stoves in Kenya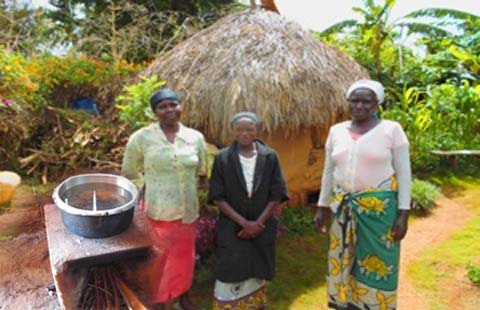 The Kenya Cook Stoves project works to provide families in Kenya with fuel efficient stoves.
Many people in Kenya still cook using traditional open fires – but this method is extremely inefficient and polluting. Smoke from stoves is a major cause of lifelong health issues, particularly among women.
Providing free, efficient stoves results in a 50% reduction in the need for firewood, which has a huge impact not only on carbon emissions, but also in protecting Kenyan forests and helping to lift families and communities out of poverty.
Wind Power in India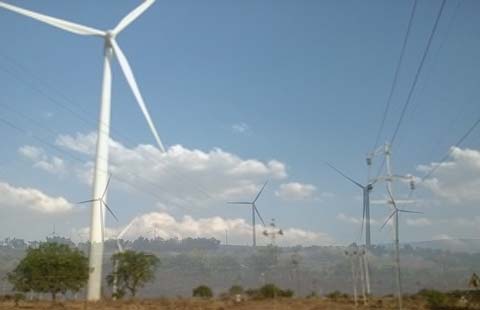 The India Wind Power project contributes to the installation and maintenance of electricity-producing wind turbines in Maharashtra.
Each turbine can produce 2 Megawatts of power which helps to reduce dependency on highly polluting coal-generated power.
This project will fund 40 efficient wind turbines, and should result in a reduction of 136,936 TONNES of harmful CO2 per year, as well as providing decent jobs and encouraging sustainable economic growth in the area.
All the projects we helped are accredited by the Verified Carbon Scheme.
How can I help?
We'd love it if you'd recommend us to your family, friends, co-workers or followers for the next time they switch broadband suppliers. Every deal counts!
You can find us on Facebook and Twitter – like, share and retweet us to help spread awareness of the #OffsetYourInternet campaign!
If you'd like to learn more about offsetting, or even do some extra offsetting of your own, our friends at Tree-Nation and Carbon Footprint would love to help you!
What if I don't believe in the Climate Crisis?
Planting trees and moving to clean energy have lots of benefits beyond the impact on the climate. Reducing air pollution, improving the environment and providing employment opportunities can only be good.
If it turns out you were right all along, then there's no harm done and no cost to you.
But if you're wrong, then you'll have done your bit anyway – there's nothing to lose, so it's a safe bet!