How to switch broadband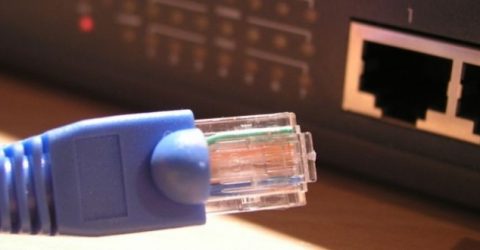 Over the last few years, industry regulator Ofcom has made it much easier for consumers to switch broadband provider.
That's good news for anyone unhappy with their current provider's speed, reliability, cost or customer service.
Some companies take their existing customers for granted and bump up prices, despite offering tempting deals to new subscribers.
Know Your Rights: Solving serious broadband problems with ADR
If you wait until your current contract is up, it's free to switch – giving you a wide choice of deals and packages.
But how do you ensure a smooth handover from one broadband company to another?
Switching between Openreach-based providers
With the exception of Virgin Media, most ISPs provide your broadband using the Openreach landline network connected to your house's phone sockets.
That means the same connection will be used by your old and new providers.
Your new broadband provider will handle any technical jobs on your behalf
You don't need to contact your old provider to tell them you're switching – that means no more pushy salespeople in Retentions Departments trying to force you to stay
You don't need to find out a migration code or MAC code
Simply choose the new package you want, sign up, and your new provider will take care of the rest
Although you don't have to tell your old provider you're leaving, giving them a call should ensure you don't end up paying two broadband bills.
How long will it take to switch broadband?
Usually anywhere between two and six weeks, depending how good your new provider is at getting things sorted.
They will agree an installation date with you, and that's the day your service will change over.
You should receive a letter confirming your switchover will take place, but otherwise, don't expect much communication while the process is ongoing.
You might not need an engineer to visit your house, and it's not always obvious you've actually moved to your new provider.
More: How to complain about your broadband
Your connection speeds could vary for the first couple of days, but this is normal.
Will I be charged a connection/reconnection/activation fee?
There shouldn't be any fees for connection, but your new provider might put an account setup charge on your first bill. All BroadbandDeals.co.uk deals show you exactly how much providers charge for setup or activation fees.
If you don't have a phone line in your house or flat, or the line is inactive, you may find you're charged to install a new telephone line. These costs vary between providers but normally range from £20 to £60.
Can I keep my home phone number?
You can, but choosing to switch broadband providers is a bit more complicated if you want to keep your existing telephone number.
Even though Ofcom say you can keep the same phone number, ask your new provider to confirm they'll transfer your number before signing on the dotted line.
What about email accounts?
If you have an email account with your old ISP, check your contract to see if you can still use it after you leave.
Every provider is different. Sky and BT let customers access email accounts forever, Plusnet charge a small monthly fee, but Virgin Media delete accounts 90 days after you leave.
Switching to (and from) Virgin Media
Virgin uses a unique cable network, separate from your landline phone socket. The cable that connects to your house provides broadband, phone and TV services.
If your street is cabled, Virgin will connect your house to their network without touching your existing phone line
If you're leaving Virgin, you'll probably already have a landline installed
That means you can run old and new services side-by-side for a while, so any installation delays won't leave you without internet access
Changing between an Openreach provider and Virgin means you'll need to cancel the old account yourself, rather than relying on your new broadband provider to do it for you.
Ready to switch? Find the best deals available for you