Online backups – how to protect your data
Data storage has come a long way since the days of Zip drives and USB sticks, but online backups come in a variety of guises – with varying drawbacks and limitations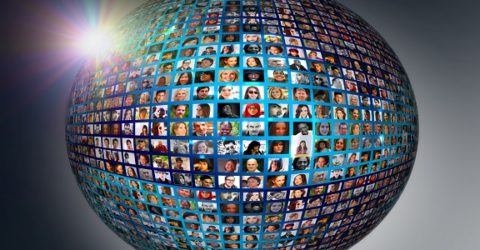 As the internet has matured, and home broadband speeds have increased, the cloud has become increasingly significant in terms of data storage.
For the uninitiated, the cloud is any computing-based service hosted remotely. Common examples of cloud services include streaming media platforms, webmail and social media.
In the age of dial-up connectivity, it wasn't practical to distribute documents and files unless they were small, which rendered the concept of online backup storage invalid.
Today, with the average domestic broadband connection speed averaging over 80Mbps according to Ofcom, we take mass data sharing for granted.
That doesn't just apply to downloads, but to uploads as well. And this is where the concept of online backup services comes into its own.
What goes up…
Online backups involve a portion of hard disk space being set aside for your exclusive use, in a dedicated data centre on an industrial estate.
Nobody else can access your segment of a partitioned hard drive, so any data transferred onto it remains completely confidential.
Instead of a local device reading and writing information, it's uploaded and downloaded over your internet connection from the aforementioned data centre.
It's worth noting UK broadband upload speeds average just 21.6Mbps, according to Ofcom's most recent data. That's barely a quarter of the speed achieved by downloads.
Domestic internet connections are always weighted in favour of downloads because we tend to consume far more data (downloading it) than we create (uploading it).
Even so, 20Mbps is more than adequate for backing up data from domestic phones, tablets and computers.
(If you're unsure what Mbps means, or how a megabit differs from a megabyte, our bandwidth guide will tell you everything you need to know.)
Changing before your eyes

Online backups are typically undertaken in real time, so a file you create will almost immediately appear in a mirror folder hosted in the cloud.
Users of Microsoft's OneDrive or Google Docs will be familiar with this concept, with files being duplicated in the cloud as they're modified.
The cloud platform monitors files and documents, rather than programs or services. When it detects changes on the local device, it synchronises its records accordingly.
If you download an MP3 file, a copy will be uploaded into the cloud almost immediately.
However, if you delete a program or app from your device, the cloud won't know.
That could be a problem if you end up with cloud-hosted files which can't be accessed because you've erased the program or app used to access them.
If you want to synchronise cloud data onto a new device, a few clicks will start the process of drawing down any available files and folders.
This is particularly handy on mobile devices, which lack the storage or plug-in peripherals of desktop or laptop computers. Plus, they tend to have a shorter lifespan than PCs and Macs.
What are the advantages of online backups?
Firstly, online backups bring peace of mind. Nothing will be lost in the event of malfunction or failure, malware or viruses, replacing a smartphone or having it wiped during a repair.
You don't need to invest in separate storage devices, or remember to periodically plug this hardware into your device and manually initiate file transfers.
(That's a boon for devices like iPads and iPhones, which have a single port handling everything from power and peripherals to data transfers).
Backups are usually handled seamlessly, though you might notice downloads becoming sluggish while your connection is uploading a significant volume of information.
Sadly, this isn't the only negative to discuss…
What about the drawbacks?
First of all, online storage is rarely free beyond the first few gigabytes of data. And if that's all you need, you might as well create a Dropbox account and upload things manually.
It's tempting to assume a data storage contract costing less than £10 per month represents fair value, but eight years of cloud storage would cost £1,000.
That's an order of magnitude higher than the price of a 1TB USB data storage device.
Some people are also reticent about uploading information to a remote server, hosted in an anonymous data centre, managed by a company they've never heard of before.
Although online file storage services have proved remarkably resistant to cyberattacks and data loss thus far, the potential remains for data to be lost or compromised in some way.
Four services providing online backups
Backblaze
Backblaze offers some nice touches, like the provision of a USB drive for triplicate backups. It saves files of any size, running smoothly in the background to capture new and saved data.
Pros: Excellent value compared to some rivals, straightforward to use
Cons: Doesn't support networked drives, few options for advanced users to tinker with
IDrive
With up to 10TB of storage on offer, IDrive has become a market leader in online backups. It works on devices as old as Windows 2000 PCs, and data can be shared via social media links.
Pros: Works on almost anything including Linux and iOS, copies HDDs and NAS devices
Cons: Only offers 250GB of storage as standard, hybrid backup model may be confusing
OneDrive
Regular users of Windows 10, Office 365 or an Xbox should look at OneDrive as a seamless solution to online backups. Microsoft 365 customers receive 1TB of storage free of charge.
Pros: Seamlessly integrated into Windows and Office 365, strong third-party compatibility
Cons: Unintuitive interface on certain devices, limited search functionality
Google Drive
The City to OneDrive's United, Google Drive is baked into Android and Google Workspace. Its interface is easy to use on any device, especially on Google-powered Chromebooks.
Pros: Brilliant for Linux-based hardware like Chromebooks or Android handsets, easy to use
Cons: Relatively expensive, not always simple to find the file you want
I'm not convinced. What are the alternatives to online backups?
If you're not ready to get on board with online backup deals, you should still take care to protect your data.
Beyond the cloud, you're looking at old-tech solutions like physical data transfers from a computer or mobile device to a portable storage medium.
Popular options include external hard drives, USB data keys and DVD-RW burners.
Error messages may be flagged if you're attempting to overwrite older versions of modified files, while capacity is finite, unlike expandable cloud storage solutions.
However, a data transfer can be set up to work overnight, with freshly duplicated documents waiting for you the next morning.
Keeping a portable storage device in your home will only see it compromised by an unlikely event like a house fire or burglary.
In the latter scenario, a thief probably wouldn't stumble across a USB data key. Even if they did, they're unlikely to regard it as being worth dropping into their swag bag.
You can also protect local devices with exceptional levels of security. Today's AES-256 encryption standard is practically unhackable by an unauthorised user.
And while manually moving files around is time-consuming and fiddly, it won't bog down an already-sluggish internet connection – or stealthily drain your bank account.
Indeed, if you have a 1TB microSD card sitting idly in a drawer, a local data storage solution could be completely free.