NEW: YouGov Poll for BroadbandDeals.co.uk – Gigabit Broadband and Social Tariffs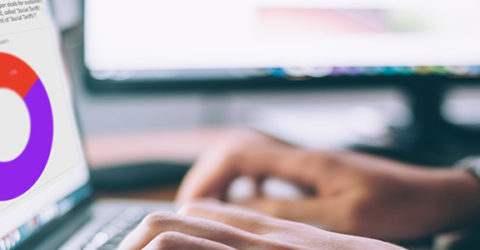 11% of UK adults say they have Gigabit broadband at home
This week the government announced rapid progress in improving Gigabit broadband coverage to 70% of the country, up from 7% in just 3 years. However, according to our research, only a small minority are taking full advantage.
Those in Northern Ireland reported the highest uptake at 16%, with the lowest in Wales at just 9%.
The average home broadband speed in the UK is around 80 Mbps (Megabits per second), but those with a Gigabit connection can get speeds of around 1,000 Mbps.
Only 11% of UK adults reported having Gigabit broadband at home.
We asked those who don't for the main reason why not:
---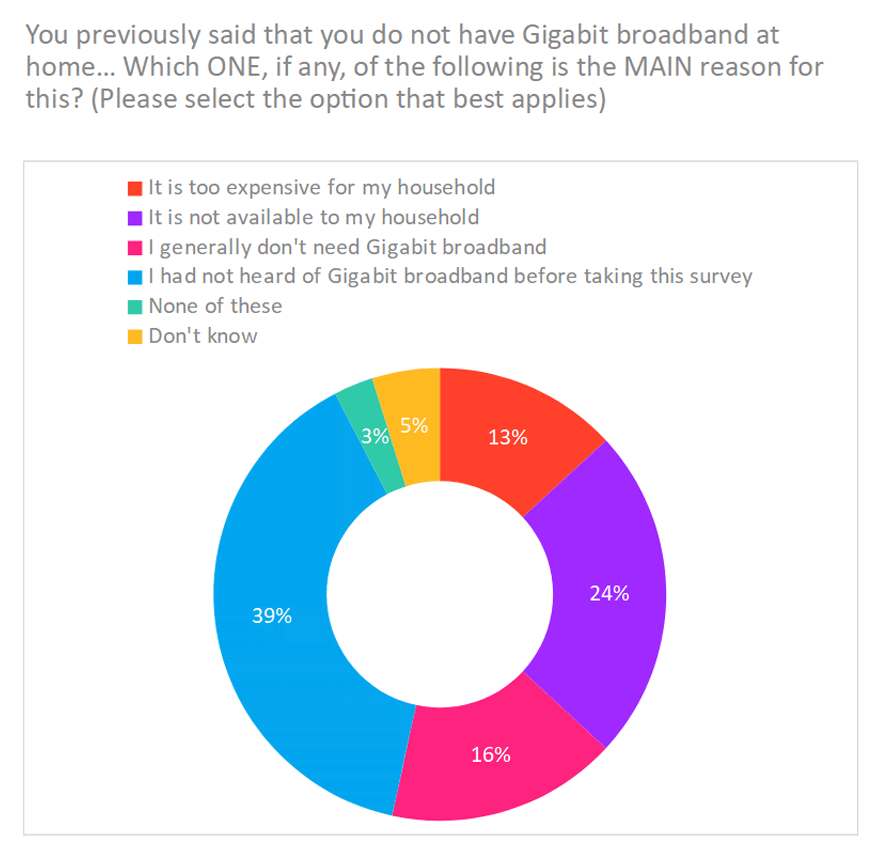 39% say they have never heard of Gigabit broadband
It's clear that awareness is the biggest barrier, with 39% saying they have never heard of it.
24% said it is not available where they are
16% said they don't need it
13% said it was too expensive. (Highest in the North-West at 19%)
The cheapest Gigabit deals are with new, local internet providers, but they only cover certain areas. Most of us are stuck with the big broadband firms.
---
Big regional differences – with rural areas still left behind
Unfortunately the government target of 100% coverage by 2025 has now been reduced to 85%. There are projects underway to help rural areas, but for some the only choice comes through copper phone lines, which can be as slow as 2 Mbps – or worse!
For those who can afford it, satellite broadband might be the answer for now.
24% of those without Gigabit broadband said that is because it is just not available at their home, but there are big regional differences – only 12% in London said the same, with Scotland lagging behind at 30%.
---
Help is available for those who may be struggling with broadband bills…
Some broadband providers offer "social tariffs" to eligible customers who are struggling to afford broadband – generally low income households who receive benefits such as Universal Credit or Pension Credit.
…But 83% are not aware it exists
And that figure is even higher in Wales at 90% and the South-West at 88%.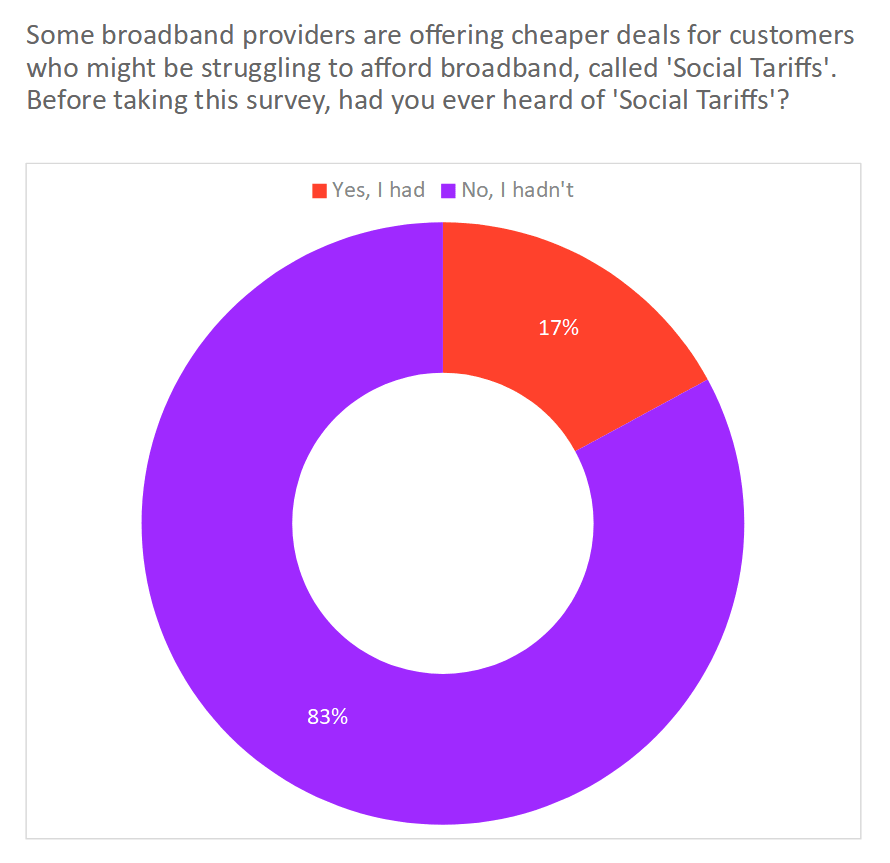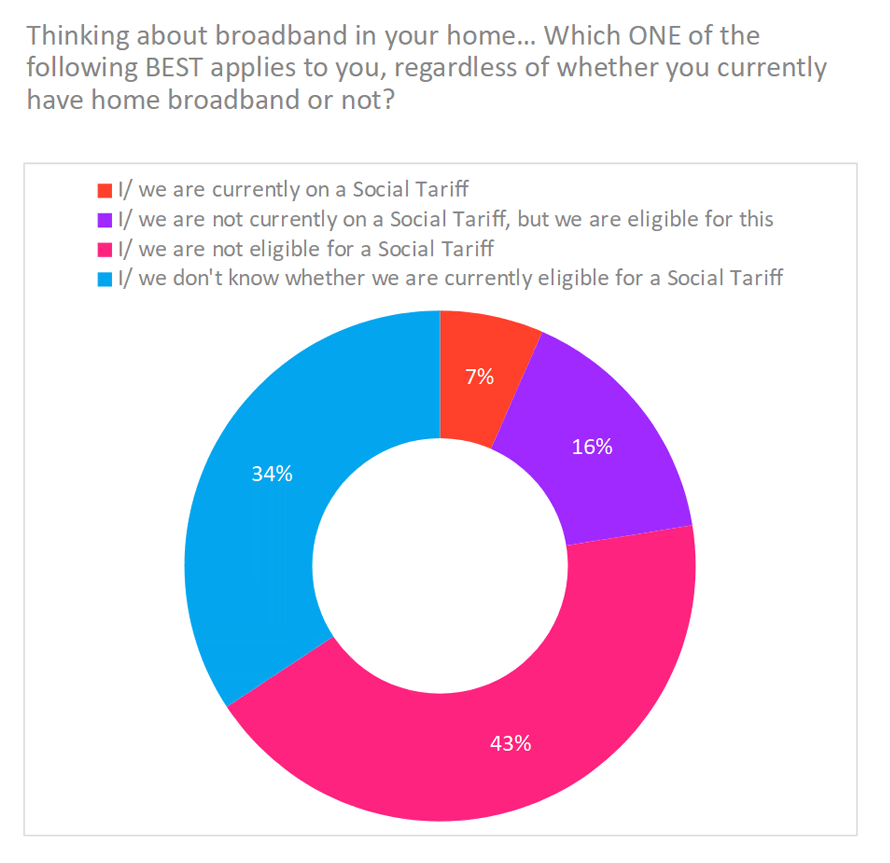 Only 17% of UK adults said they have heard of social tariffs, and of those:
Only 7% have moved onto those deals (that's just 1.2% of the total)
16% are eligible, but haven't made the switch
34% said they are not aware if they are eligible (including 47% of retired people)
---
Data and methodology
All poll figures, unless otherwise stated, are from YouGov Plc.  Total sample size was 2104 adults. Fieldwork was undertaken between 31st August – 1st September 2022.  The survey was carried out online. The figures have been weighted and are representative of all UK adults (aged 18+). Full data including demographic breakdowns are available here (excel file).
Questions, tables and charts are available here.
---
Here to help
Media enquiries and feedback are welcome.
Email press@broadbanddeals.co.uk
Or call Ben any time on +44 20 8164 5763
We are happy to help with data, further information, quotes and sourcing images.
If you want to use our research for publication, please mention BroadbandDeals.co.uk and link to our website if possible.
We are a small business and this will help us conduct further research.