About Us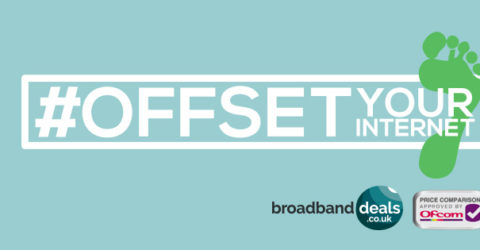 Who are we?
BroadbandDeals.co.uk is an independent comparison site owned and operated by Bonus Media Ltd.
We are develop and publish a number of aggregation and comparison sites.
The site was founded as a basic list of broadband providers in 2009 and acquired by us in 2016.
We're proud to have served the latest information on broadband to over a million users.
We are based at:
The Media Centre
7 Northumberland St
Huddersfield
West Yorkshire
HD1 1RL
Company Registration No: 8035191
VAT No: GB 178 329179
Data Protection No. ZA059251
Bonus Media Ltd is committed to equal opportunities and to fulfilling our obligations under the Equality Act 2010.
---
How we make money
We have commercial agreements with providers where we receive commission payments for some services.
We may sometimes receive enhanced commissions or fees from providers to feature their deals. These deals are clearly labelled as 'sponsored' at the top of results. Other than these sponsored positions, commissions do not affect the order of results.
Our fees do not increase the cost of any of the deals you see on BroadbandDeals.co.uk.
Limitations
We do not include legacy tariffs.
Some providers offer cheaper deals for customers able to pay for their contracts upfront. We do not currently include these deals in results.
We may not include all deals available to existing customers. These are added where providers make us aware of them.
Deals which require a third-party landline are only displayed on provider pages, to avoid distorting comparison results.
We aim to select the TV bundles that are of most interest to customers, so we include all base packages, but not all available add-ons – these can be selected on providers' sites.
Our calculations and results do not include call plans or add-on options for calls to international numbers. Where call plans are provided, these are normally limited to calls within the UK and to landlines. For more information refer to the call plan description by the provider.
Any out of bundle charges such as call charges or data used beyond the allowance are excluded from the advertised prices and comparison calculations.
We take great care to ensure our information is up to date, but like everyone we make errors, and sometimes we are not given notice of changes. If you find a deal is no longer available, please contact us.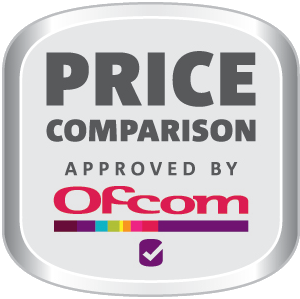 ---
How it works
We're here to help you find the right deal. For some people that's the cheapest, for others the fastest – but whatever your priorities, you need to know your options.
Enter your postcode and we'll check what deals are available in your local area.
Use the filters to choose the type and speed of broadband you're looking for and any call bundle or tv package options, as well as the length of contract you're happy with.
Sort your results by monthly cost, first year cost or speed. As standard, results are sorted by the lowest first year cost. You can choose to display monthly prices or the cost over the first year.
You can click 'more info' on any deal to get a full cost breakdown, as well as technical info such as router specifications and traffic management policies.
We update our information daily, and each deal is checked at least once every 14 days by a human being.
BroadbandDeals.co.uk does not manipulate search results to favour any particular provider.
You can also stay up to date with the latest news affecting broadband customers, as well as our guides and FAQs to help you get the most out of your broadband.
---
Featured providers
We aim to include as wide a selection of internet providers and deals as possible, but we do not include every provider on the market. For example, we may reject a provider where there is a high cancellation rate. Some providers may choose not to work with price comparison sites.
For customers in Hull, please read our page on Broadband availability in Hull & East Riding.
---
#OffsetYourInternet – making the internet greener
The climate crisis is real, and we all need to do our bit to fight it.
BroadbandDeals.co.uk is proud to be partnering with Tree-Nation to reduce our environmental impact – and yours too!
We've committed to plant a tree for every deal sold in 2022. Find out more about this, as well as our previous offsetting project with Carbon Footprint at #OffsetYourInternet.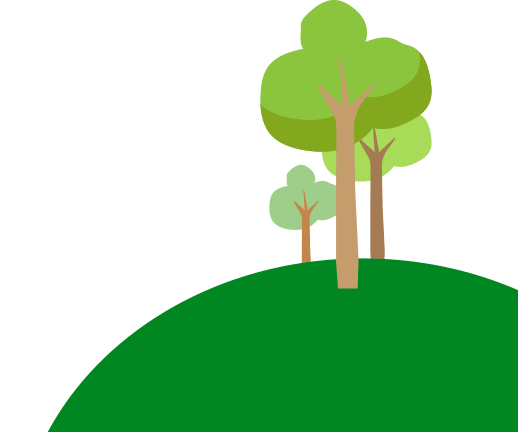 Since August 2019, we have paid to offset 200kg of CO2 emissions for every single deal bought through our site. We estimate that this will cover the internet-related carbon footprint for an average household – so you too can #OffsetYourInternet.
When you switch broadband through BroadbandDeals.co.uk, you'll be helping to fund a number of projects that have proven impact on reducing emissions, as well as important social and environmental benefits. And it won't cost you a penny!
Find out more about offsetting your internet ›
---
Editorial Policy
The editorial team at BroadbandDeals.co.uk are separate from commercial decisions so you can be confident that any article, guide, FAQ or news story has been produced as far as possible without bias and with the sole intent to inform and update our readers.
BroadbandDeals.co.uk is committed to providing accurate, informative content which is impartial and fair.