Getting broadband with bad credit or no credit check
Don't let your credit rating stand in the way of getting online. You can get great deals on broadband, even with bad credit.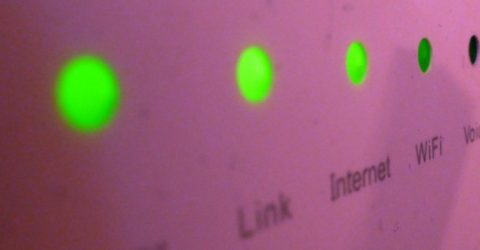 If you've been turned down because of poor credit scores, you're not alone. Most broadband providers carry out a credit check when you want to enter into a new contract.
Unfortunately, for many of us each year, the painful answer comes back: 'computer says no'. But don't despair.
It is always worth trying to sign up for a broadband deal, even if you have poor credit.
Each broadband provider calculates credit differently and you may just get lucky.
The best starting point is to find which options are available in your area by doing a search for broadband deals in your postcode.
Check with your preferred supplier before signing up and you may be pleasantly surprised.
However, if a broadband provider is unwilling to offer their services, all is not lost. There are a range of alternatives for you to get online and to start repairing your credit rating.
In this article, we consider which broadband providers take a sympathetic approach to lower credit scores.
If you're impatient, you can click here to see our list of deals, or read on to find out more about your credit score.
---
What is a credit score anyway?
When companies are deciding whether to offer a new customer finance, their decision is influenced by that person's credit score.
This three-digit number is constantly changing, as the individual pays off loans or signs up to new credit agreements.
Three credit reference agencies (Experian, Equifax and TransUnion) each calculate personal credit scores based on the financial data they collect.
Experian regard a score of 700 as poor, whereas this would be a perfect score with Equifax and a near-perfect one in the eyes of TransUnion (formerly known as CallCredit).
When broadband companies are considering a new customer, most will conduct a credit check through one or more of these agencies.
A poor credit score could stand in the way of getting some great broadband deals. However some companies still offer tempting deals to consumers with less than optimal credit histories.
Before trying to find your perfect deal, it's worth taking a few minutes get familiar with your own score.
---
Checking your credit score
It's entirely possible that even with a lacklustre credit history, you will still be able to get top-whack ultrafast broadband.
But before applying, take a moment to check what information the three credit agencies have on your file.
Some companies may try to charge you to have a peek at your credit file. Steer clear. It's perfectly possible to check your credit score for free.
Each of these companies compiles a different report, so it's probably worth checking all three.
Bear in mind that broadband companies do not see your credit score. Instead, they will see your credit report – the list of any existing debts or credit accounts you have.
So be sure to check your report for any errors – these can be the difference between a yes and a no.
So what are my options?
If you're stuck with a poor credit score, or would rather avoid an invasive credit check, there are still options open to you.
There are a number of providers who do not credit check customers. On the other hand, there are different types of deals that may be better suited even if you have a bad rating. You might want to try no contract broadband deals (which are actually normally a 30 day rolling contract) although these do require you to pay a setup fee to cover the cost of the router.
The list is constantly changing, but these are some of the providers worthy of consideration as of December 2023:
Other broadband options for people with poor credit history
Some deals that are subject to credit checks still offer a better chance of acceptance for people with a bad rating or poor credit history.
Often rolling monthly contracts are considered a safer bet.
NOW Broadband – rolling 30 day contracts
NOW Broadband offer 30-day rolling contracts, which don't involve long-term financial commitments. Download speeds up to 63Mbps are available.
NOW_1_ADSL11-NoCalls_5U465V

NOW

- Brilliant Broadband

- 1 month

No Inclusive Calls

No TV Package

1 Month Contract

NOW Broadband

Average*

11

Mbps

Unlimited

Broadband

Set-up costs

£

70

£

70

(inc. new line)

Broadband Buddy internet protection

No-contract TV memberships available

NOW_1_FTTC36-NoCalls_C19KCU

NOW

- Fab Fibre

- 1 month

No Inclusive Calls

No TV Package

1 Month Contract

NOW Broadband

Average*

36

Mbps

Unlimited

Fibre

Set-up costs

£

70

£

70

(inc. new line)

Broadband Buddy internet protection

No-contract TV memberships available

NOW_1_FTTC63-NoCalls_Z147N4

NOW

- Super Fibre

- 1 month

No Inclusive Calls

No TV Package

1 Month Contract

NOW Broadband

Average*

63

Mbps

Unlimited

Fibre

Set-up costs

£

70

£

70

(inc. new line)

Broadband Buddy internet protection

No-contract TV memberships available
NOW also offer 30 day deals including their TV memberships – Entertainment, Cinema and Sports – though more expensive bundles may be less likely to be offered to those with poor credit.
Remember, availability of home broadband deals varies depending on your location. Check your postcode to find the most accurate results for your area.
TalkTalk Broadband – Few rejections
Reflecting the industry's ultra-competitive nature, TalkTalk claims only a small number of customers fail its credit check processes.
Even then, the company will discuss alternative arrangements.
We presently have a range of home broadband deals from TalkTalk available, across a spectrum of price points.
BT Home Essentials – Contracts designed for low incomes
From just £15/month BT offers discounted deals for low-income households who'd struggle to obtain a standard contract.
These 12 month contracts come with unlimited data usage per month, and unlimited calls to UK landlines and Mobiles.
The deal requires an eligibility check and is not available on price comparison sites, but you can find out more about BT Home Essentials on their website.
Mobile broadband is a real alternative
Mobile broadband represents an intriguing alternative to the monthly-contract policies listed above.
Instead of services being supplied through a phone line or underground fibre cabling, they're delivered wirelessly across mobile phone networks.
The UK's big mobile networks all provide mobile broadband through a variety of devices, including plug-in USB dongles for computers and compact MiFi hubs for wireless devices.
Because mobile broadband relies on 4G infrastructure, it's slower than landline-based services and also comparatively expensive.
However, paying for data as you use it represents a safe bet for providers, who will consequently extend their services to almost anyone who can pay the up-front hardware costs.
We recently reported on how the UK's mobile broadband costs compared to other EU nations, and we've also published a guide to the best mobile dongles on the market.
---
Why would broadband companies offer deals to someone with poor credit?
There are several reasons why.
Sometimes it's because the provider has takes a gamble on that person's ability to meet their monthly payment obligations.
Credit scores don't tell the whole story, but they do separate serial non-payers from those who just occasionally struggle to balance their books.
Also, some broadband providers are willing to sign up people with imperfect credit scores simply because their rivals won't.
The broadband industry is fiercely competitive, and firms are always looking to attract customers who may become loyal advocates for their brand.
Indeed, cut-throat competition might lead a broadband firm to offer a contract without even checking the applicant's credit history.
Since every credit check conducted on an account is recorded, avoiding one can be quite beneficial – below, we've listed providers who don't automatically run a credit check.
Finally, broadband firms will be much more relaxed about a customer's credit hiccups if they're paying as they go, rather than signing up to a monthly contract.
---
How is my credit score calculated?
Your financial history isn't a secret.
Every missed credit card payment, successful mortgage overpayment and overdraft application is logged against your name on national databases.
You might assume the best way to achieve a strong credit score is to avoid debt entirely. That's not the case – and it's an unrealistic ambition among most consumers.
Credit agencies like to see evidence of debts being repaid, and it's hard to gauge a person's trustworthiness if everything is paid for using cash or a debit card.
An optimal credit history will contain modest credit card transactions each month with the balance cleared in full, consistent mortgage and car loan payments, and so forth.
Which events damage a credit score?
Your score might be affected by a number of events:
Irregular payment history. When firms offer credit, they expect to be repaid on schedule. Someone who struggles to make monthly payments may well be an unreliable creditor.
Unpaid bills. This is much worse than a patchy repayment history – if firm A isn't getting the money it's owed from an individual, why should firm B offer them a line of credit?
Court action. From county court judgements to bankruptcy, anything presided over by a judge will be hugely detrimental to credit scores.
Regular house moves. This makes it tricky for companies to keep track of where a particular person lives, and could result in letters sent to a prior address being ignored.
Unstable circumstances. Inconsistencies are a red flag, such as incorrect spellings of a person's name or different delivery and billing addresses.
Former partners. One person's debts may damage their ex-partner's credit history, unless credit agencies receive a notice of disassociation indicating a separation has occurred.
Can I improve my credit score?
Of course. Your credit score is constantly evolving, often without you even realising.
Evidence of fiscal stability and regular monthly transactions will gradually restore a compromised profile, even among people who've had a troubled financial past.
Regular employment, a stable address, an established bank account and the ability to pay more than the minimum credit card balance each month all boosts your score over time.
When you have an excellent credit record, you'll rarely be refused any new applications for broadband contracts, credit cards or personal loans.
You'll also get favourable treatment and the best deals, including 0% interest rates on finance agreements, longer credit card balance transfers and low APRs on personal loans.
Plus, you'll have your choice of contracts from all the UK's major broadband providers, enabling you to choose the perfect package for your requirements and circumstances.
Our website currently has almost 400 great broadband deals available, and someone in possession of a superb credit score could potentially sign up to any of these.
Even if your next broadband deal needs to come from a firm that accepts applicants with poor credit, paying in full each month could widen your choice for the contract after that.
If you're struggling to afford broadband, find out how to claim discount broadband for low-income households.