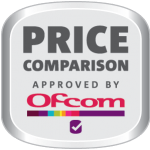 How to find the best broadband deals
If you want to compare broadband deals, you've come to the right place! BroadbandDeals.co.uk is one of the few broadband comparison sites approved by the UK telecoms regulator, Ofcom:
That's their way of saying they reckon we offer fair and accurate results from a good range of providers.
In fact, we compare the widest range of UK broadband deals online, so you are probably going to want to narrow it down a bit. Here are the most important factors to help you choose the best deal for your all-important internet connection:
Price
If you're on a budget, the very cheapest broadband offers can save you a small fortune, but they might not win any awards for speed or service. Households in receipt of some benefits may also be eligible for low-income broadband discount options.
Speed
If you feel the need for speed, the fastest broadband around requires a fibre connection of one kind or another. To get gigabit speeds you'll need an FTTP or full-fibre network – check your postcode to see if they've reached you yet.
Contract
12 months, 18 or 24 months? If you lock in for longer, you should be able to delay any nasty price rises – but you are normally stuck with your new provider for the duration. If however you don't want to commit, try broadband with no contract. You'll pay more upfront, but you can leave any time.
Reviews
It's always helpful to find out what other people think. We collect ratings and provider reviews from verified customers who have switched broadband with us, so you can check out how things went for them before you buy. Don't forget to ask your neighbours too – they might have valuable insights into the best internet provider in your area!
Broadband deals with free gifts, vouchers and rewards
Sometimes providers offer incentives to sweeten the deal. The best broadband offers with free gifts come with gift vouchers, reward cards, bill credits, or cashback. Actual presents in the post are quite rare, but some include add-ons such as free antivirus software. Beware of paying over the odds just to get a freebie, though!
Data
Unlimited broadband deals are now the norm for home and business users these days, but data's still an important factor with mobile broadband which uses the 4G and 5G networks. Going over your limit can be expensive, so make sure you've got enough data included!
---
Which broadband deals are available in my area?
Not so long ago the only broadband offers to compare were for sluggish ADSL connections.
It took a while, but now over 96% of UK households should be able to get deals on fibre broadband and the competition to roll out more full-fibre optic cables (FTTP) is heating up.
It's still a postcode lottery for now, so your neighbours a street away could have blazing fast full-fibre wifi while you're still crawling along on old-fashioned ADSL.
Enter your postcode in the box below. You can search by postcode only, or refine your search to compare broadband deals at your address.
Our Ofcom-approved broadband checker will find out what technology is available where you live and check which ISPs (Internet Service Providers) are able to help.
We cover more broadband offers than any other comparison site, so your chances are pretty good!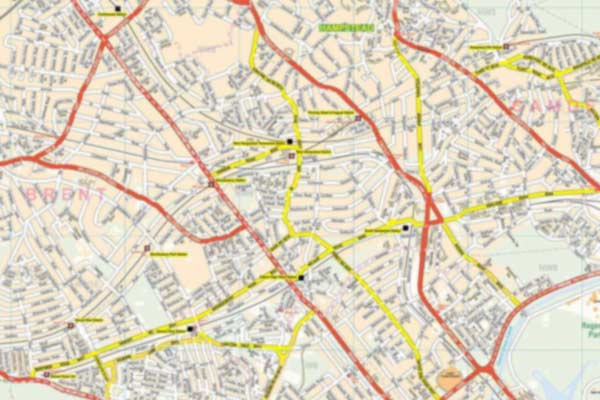 Next, our supercharged database will hunt down all the available broadband offers in your area. Finally, one click takes you straight to the provider's website to get set up.
---
Which internet providers offer the best broadband deals?
It depends who you ask! We collect reviews from verified customers who switch through this site and ask people to leave ratings, so you can compare broadband providers by average rating on all our deals. To read the full reviews, you can click through to provider pages from the menu at the top, or just click the star ratings.
Triple-play bundles
For those who want everything, we have offers on broadband, home phone and TV from the big players like BT, Sky and Virgin.
Low cost broadband deals
We also have a huge choice of deals on cheap broadband from budget providers like TalkTalk, Direct Save and Onestream.
Full fibre deals
And if speed is what you need, get the fastest full-fibre broadband from newcomers like Gigaclear and Hyperoptic.
Broadband deals for bad credit
Most broadband providers will carry our a credit check when you sign up. If that's a problem, find out about getting broadband without a credit check. You'll need to make sure you can afford the monthly bills – unfortunately if you can't pay, providers may cut off your service.
How to switch broadband deals
Switching to a better broadband deal is getting easier – Ofcom are even working on one-click switching.
Firstly, make sure you're free to leave your current deal. If you're still in a contract, it may not be worth your while switching just yet, as you may have to pay anything up to the full remaining amount to exit a contract early.
Compare broadband deals
Next, check your postcode, find out what's available and choose the right broadband package for your needs.
Order online
Many of the best broadband deals are only available online. You'll just need to fill in some order information, and then your new provider will get in touch to arrange a date for installation.
Get set up
If you need an engineer to visit, they will normally be happy to set everything up, get it working and talk you through it.
If not, you might need to sort a few things out yourself, such as plugging in your new wifi router. Of course, your new broadband provider should help you with full instructions.
What about my old provider?
In most cases your new provider will contact your old one to let them know about the switch, and you don't need to do anything. If you're switching to or from Virgin Media, or certain FTTP providers, then you may need to let your old provider know.
Broadband offers with TV and phone bundles
Are you always on the phone? Like a nice boxset binge in the evening?
If so, you should think about bundling up for the best value deals. By getting your internet service, landline and a television package all with the same provider, you can lower your bills and save a lot of hassle!
BroadbandDeals.co.uk features more bundle options that other broadband comparison sites because we want you to have as much information as possible when you're choosing.
---
The need for speed – how fast is fast enough?
We've moved on from screechy dial-up and waiting three days for the latest N-Sync single to download, but with more choice comes more difficult decisions.
These days most of us have several devices online at any one time – and we want our broadband to keep up.
That said, faster isn't always better, especially if you're on a budget. When you compare broadband deals, remember that offers with a lower-end speed could save you big bucks.
Before committing to a broadband deal, ask yourself: what broadband speed do i really need?
---
Are 'Super/Ultra/Giga Fast' broadband deals really worth it?
For lots of us, the answer is: maybe not. If you're only using the internet to check your email, catch up on your fake news and look at pictures of cats, a bog-standard speed of 10 or 11 Mbps (Megabits per second) is just fine.
Assuming you're the only one using it, you should normally be able to stream HD video (5-8Mbps) so you can keep your Netflix and chill. It's certainly cheaper, and who doesn't want to save a few quid? Just be warned, if you're already used to fibre speeds, it can be a bit painful to go back.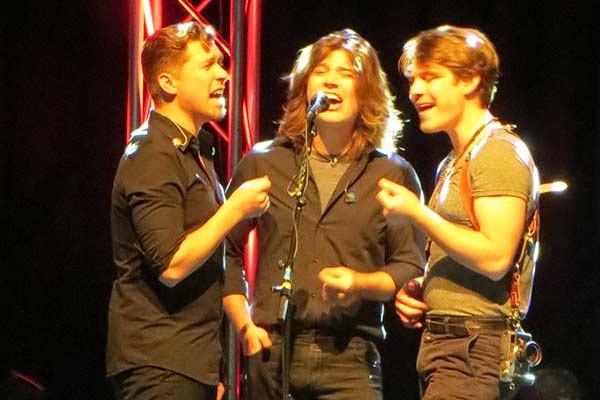 ---
Fed up with arguments over slow wifi?
If you've got a brood of data-hungry teenagers, they aren't going to be happy with slow internet. They might not be happy with fast internet either, but what can you do?
Families and shared houses are likely to want a deal on fast fibre broadband to cope with all their devices. Between phones, tablets, laptops, TVs and even smart fridges, it all adds up.
You'll also need at least 25 Mbps to stream 4K video, though 50+ is recommended. Online gamers might want more – not so much for playing, but for downloading all those huge patches.
---
I need professional-grade broadband, and I need it yesterday.
If you're working from home, you don't want to be waiting around for downloads. The boss needs that TPS report, stat. Professional applications can be bandwidth-hungry.
Anyone who moves a lot of data around will benefit from upgrading to ultrafast, and large households will enjoy the increase too.
Plenty of us can get 60-80 Mbps through a phone line now – and if you're in a Virgin cabled area, there are options all the way up to 350 Mbps for those who take speed seriously.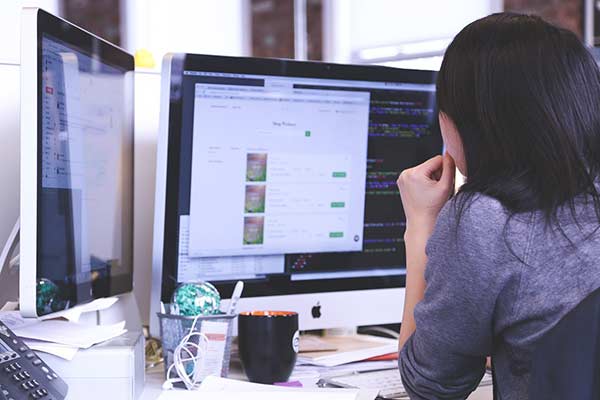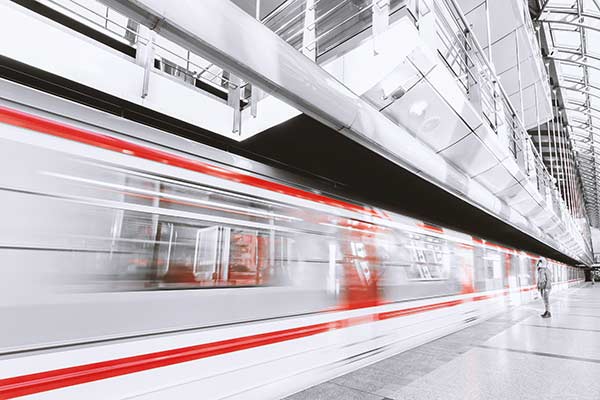 ---
Gigabit Broadband: for when ultrafast just isn't fast enough.
We're not really sure what anyone is going to do with 500 Mbps or more – but we used to say that about 50 Mbps!
Whatever it is, you'll be able to do it really, really fast with 100% fibre optic broadband – eventually.
For now, the best broadband speeds are only available to a lucky few. However, there's big money being pumped into the roll-out of full-fibre, so who knows? It may just arrive sooner than you think.
---
Connection types: Are you getting enough Fibre?
ADSL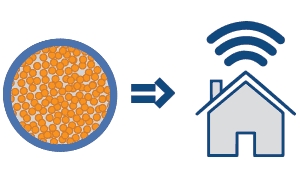 The most affordable broadband offers usually come with basic, standard broadband which comes through copper wires.
If you're not lucky enough to be in a fibre or cable area, it could be all you can get – for now. You can check when fibre is coming to your area through Openreach.
Average speeds are around 10 Mbps. However, if you're a long way from the exchange, your actual speed could be much lower.
Fibre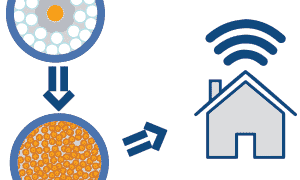 Most 'fibre' customers still get their internet through the copper phone line connected to a green cabinet in the street.
Providers have focused on upgrading the connections between the exchange and the cabinet with shiny new fibre optic cable.
Speeds can be anywhere from 20 to 80 Mbps. It's been a long time coming, but Fibre broadband deals are now available to 94% of homes and businesses.
Cable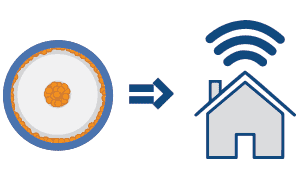 We include this in results for fibre broadband deals because it's practically the same thing, but technically Virgin Media customers get their internet through a Co-Ax cable.
There is still plenty of fibre-optic cabling involved, and they call it fibre – probably to keep things simple.
Speeds go from about 50 to 500 Mbps+, but it's only available to around 60% of households.
Full-Fibre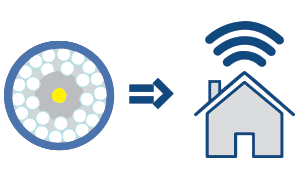 For most of us, this is the broadband of the future – because only about 15% of UK households can get it.
That said, it's hands-down the best connection there is. And the government have promised to spend big on getting more of us connected.
You can get cheap deals from 30 Mbps, but Full-Fibre is really for the very highest speeds – over 1,000 Mbps is possible.
---
How do I find out what's included with broadband deals?
We've already found out everything there is to know about the internet offers listed on BroadbandDeals.co.uk.
After entering your postcode, you'll see a full list of the deals available in your area. Each deal can be expanded by clicking the 'more info' button – for the most accurate broadband comparison, this is essential!
How much does it really cost?
You can see a full breakdown of all the costs involved in the 'more info' section of our broadband offers.
We show you both up-front and monthly fees, including line-rental.
You can also compare broadband deals based on the cost of a full year of service. This can offer a more accurate idea of the price differences.
Our 'Bottom Line' let's you know exactly how much you'll pay, and for how long, so you can choose a broadband deal with confidence.
But cost isn't all there is to a broadband service…
Let's talk hardware – what about the wifi?
We know you need the full picture before choosing a broadband provider, so we include detailed information on wifi routers with each deal. The router can make a big difference to the broadband speed you get, so it's worth looking into.
All providers include a free router, but they're not always the best quality. If you need lightning-fast gigabit wifi, then you may want to factor in the cost of an upgraded router.
More more more… That's how we like it at BroadbandDeals.co.uk
We believe you can never have too much information when making a decision on how to spend your hard-earned cash.
If you want to see broadband bundles that include TV, then we have you covered with a full channel list. If you're a home phone user, then we can show you the exact call charges with each broadband and calls bundle.
Our broadband comparison tool has loads of handy filters, meaning you can really narrow things down. So, if you're looking for an unlimited fibre broadband deal that also includes a subscription to the Disney Channel and unlimited landline calls – there's a filter for that!
Enter your postcode now, and we'll help you compare the best broadband deals today.
---
Frequently asked questions
Are there any hidden costs?

▼

Some providers charge a fee for hardware, activation, or postage and packaging when sending you a router – but we include all these charges in 'Setup Costs' so you can see them upfront. Line rental is also included in the monthly costs.

If you don't have an existing line, some providers will charge for installation as this requires an engineer to visit. We're working on including this in our listings – for now please check the provider's website.

We don't include any out-of-bundle charges such as calls, because they depend on how much you use the phone. It might be worth getting a calls package if you use the landline a lot.

Some ISPs will charge admin fees if you're not able to pay by direct debit.

Can I get broadband without a landline?

▼

It's possible, but most broadband comes through landlines in the final stretch from the street cabinet to your door. Most deals include line rental in the cost.

If you don't have an existing line, some (but not all) providers will charge to install one.

The exceptions are Virgin Media and the new FTTP providers, where the fibre-optic cable comes all the way to your property. Some providers (including Plusnet) will allow you to get your landline from another provider and just charge for broadband, but it's likely to be more expensive overall. So – most of us will need a landline – but of course you don't have to use it for calls.

Can I keep my email address when I switch broadband?

▼

If you're still using an email address from your internet provider (e.g. JoBloggs@talktalk.net) then this can be difficult to move.  It's possible with some providers, but not all, and they may charge you to keep using your old address after you switch.

We strongly recommend moving to a different email provider than your ISP  – there are plenty of great free options, such as Gmail, Outlook.com or Yahoo Mail – or you could consider upgrading to your own domain name for a few pounds a year.

Changing email address can be a real hassle, but if you don't want to be shackled to one ISP for life, sooner or later you'll have to bite the bullet. You'll have to let people know and update your address with any services you want to keep, but on the plus side, it's an opportunity to cut all that annoying spam out of your life!

How long does it take to get broadband installed?

▼

Typically 1-2 weeks. Your provider will send you a new router, let your old provider know, and get everything set up ready to go live as soon as possible. Normally setup is as simple as plugging the new router into your phone line, but if there are issues you may need a appointment with an engineer which can take a bit longer.

If you don't have an existing landline, or you're moving to Virgin Media or one of the new FTTP providers, they will need to run a new cable from the street to your property.

Can I keep my phone number when I switch broadband?

▼

Yes – it's not difficult for most ISPs to do, especially if your old provider and your new one both use the Openreach network to give you broadband. If you're changing between any of the main providers it's very simple – just ask your new broadband provider and they'll do it all for you.

It's a bit more technically complex with Virgin Media and the new FTTP providers as they build their own cable and fibre networks, so your phone number will need to be transferred to the new network again. However, that's not your problem – just tell them that you want to keep your number when you sign up for a broadband deal and they'll take care of the rest.

It's available as an option in the sign up process for most deals.

What are 'fair usage' policies?

▼

Fair or acceptable usage is a term that's usually tacked onto the small print of unlimited broadband deals. It means that your data usage is unlimited, but only if you use it fairly. It's very rare that home users have any problem with this – you'd have to really go out of your way to break the rules.

It's there to stop people intentionally exploiting unlimited allowances on home broadband. So for example, running a file-sharing server for hundreds of people or seeding torrents 24/7 might cause an issue.

We link to every provider's fair usage policy under more info for each deal – if you're planning to use massive amounts of bandwidth, you can always check it out first.

What does fibre broadband mean?

▼

Fibre means fibre-optic – this is a type of cable that sends data using light pulses, rather than electrical signals, which allows for much greater capacity (bandwidth).

Most households (over 90%) can get some sort of fibre connection if they choose, but normally that will mean FTTC, or Fibre To The Cabinet. The cabinet is the green box you see on the street. The final stretch from the cabinet to your house or flat still tends to be the old-fashioned copper phone line, but it's still much faster than standard ADSL – anywhere from 3X to 10X the speed.

If you're one of the lucky 6% of households in a fully cabled area, you'll be able to get Full Fibre (FTTP) which is faster still.

What if I don't want a long contract?

▼

If you're not sure how long you will need your broadband deal, most providers now offer monthly rolling contract options. However, it will definitely be more expensive, because you won't benefit from introductory discounts and you'll need to pay more to cover the costs of hardware and setup.

If you need a shorter contract because you're planning to move house, bear in mind that providers will normally let you bring your contract with you, and if that's not possible, some may let you out early. If not, it may still be cheaper to pay a few months more than you need.

There are special 9 month deals available for students, but they're normally only advertised before the start of the academic year.

Why are broadband speeds listed as 'average'?

▼

The rules on advertising broadband deals changed in May 2018 – before then, most ISPs would quote an 'up to' speed which was the maximum speed possible for the type of connection. Thanks to Ofcom, providers now have to quote the average speeds obtained by at least 50% of users, even at peak times.

The change means that the speeds you see advertised are much more realistic, but beware – not everyone will be able to get them, especially if you live a long way from the nearest exchange. Some providers can give you a more accurate speed estimate using your landline number and your full address – check their websites to be certain.

Why can't I get some deals at my postcode?

▼

Unfortunately it's a bit of a postcode lottery, and it mostly depends on the infrastructure in your area.

Some providers can only supply households on their own cable networks, such as Virgin, Gigaclear and KCOM. Most others are reliant on the Openreach network which covers most of the country – but not everywhere. Often rural areas get the short straw because the expense of running cables can be prohibitive.

To get fibre deals, you need to be in an area where the exchange and cabinets have been upgraded to fibre optic cables and there needs to be spare capacity available for your connection.
Providers may choose not to supply your postcode if they aren't confident of giving you a good speed.