How to get a broadband discount with Universal Credit
Over 4 million low-income households in the UK could cut up to 50% off broadband bills by switching to a 'social tariff'.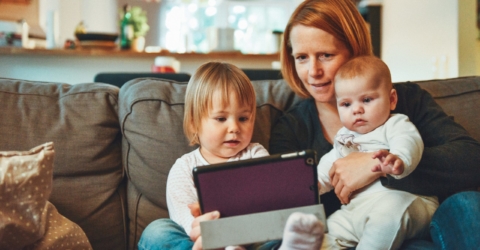 Broadband 'social tariffs' may not be on your radar, but if you're on a low income, they probably should be.
Monthly bills keep rising and wages can't keep up with increased prices. As a result, many of us are really struggling with the cost of living in the UK in 2023.
Once we might've been tempted to give up the 'luxury' of home broadband in an effort to cut costs. Today though, the reality is that a reliable internet connection is essential to take part in modern life and work.
Surprisingly, the UK actually has some of the cheapest home broadband in Europe (although average speeds lag behind), but that's n comfort if you're feeling the pinch.
Some have touted government-funded free broadband for Universal Credit claimants as a possible solution. So far though, it hasn't materialised.
The good news is that Ofcom are now pushing for broadband providers to step up and do more to help. That's where social tariffs come in.
Social tariffs: cheaper broadband for benefits claimants
Ofcom have encouraged all broadband providers to offer discount broadband options for low-income households.
These so-called 'social tariffs' are designed to make cheaper deals available to those claiming benefits such as Universal Credit.
In total around 4.2 million households are eligible. So far, however, only 1.2% of those have switched.
Since social tariffs save customers on average £12/month for fibre broadband, that's a whopping £50 million in unclaimed broadband discounts every month.
That's hardly surprising when Ofcom's research has shown that 84% of benefits claimants are unaware that they're eligible for the broadband discount scheme.
---
How to switch to a low-income broadband deal
If you're eligible, switching to a discounted broadband tariff is relatively simple:
---
Eligibility
When you apply for a social tariff, you'll usually need to provide your National Insurance number in order to check your eligibility. Some providers may ask for copies of other documents as evidence.
Unfortunately, there is no single set of criteria that applies to all providers. Some offer discount broadband to anyone on Universal Credit or Pension credit regardless of income, while others have a no-income policy. You'll need to choose a deal that fits your circumstances.
You may also be subject to a credit check on application if you're switching to a new provider. If you have a low credit score, you may be asked to pay a security deposit.
Some broadband providers do offer ways to get broadband without a credit check.
---
Discount broadband scheme providers
Of the big nationwide providers, currently only BT and Virgin Media are offering a discount on broadband for low income families.
BT Home Essentials
BT have upgraded their old BT Basic offer and are now offering two discounted BT Home Essentials deals for those in receipt of various benefits. This includes all Universal Credit and Pension Credit claimants, as well as some on ESA or Jobseeker's Allowance.
Customers can choose between £15/month for up to around 36Mbps, or £20/month for around 67Mbps. Both options are on a 12 month contract, but BT state that there are no early exit fees if you need to cancel at any time.
Virgin Media Essential Broadband
Virgin's Essential Broadband package is specifically for those on Universal Credit, offering a somewhat sluggish 15Mbps for £15/month.
It's not the fastest, but Virgin promise that this price is locked in for as long as you're on universal credit, and the deal is on a 30 day rolling contract so you won't be tied down.
Sky and their subsidiary NOW Broadband have recently started a similar offer (£20/month for 36Mbps broadband) but this is currently only available to existing customers. If you're with Sky or NOW you'll need to contact customer service to apply.
Ofcom have made it clear that they expect the other big providers to follow BT and Virgin's example and bring their own low-cost social tariffs to the table.
In the meantime, there are other options available from some smaller regional providers too:
Hyperoptic Fair Fibre Plan
The UK's largest independent full-fibre broadband provider offers cheap broadband deals for low income households. These include 50Mbps for £15/month or ultrafast 150Mbps for only £25/month, both with no ongoing contract commitment.
If you're lucky enough to be in a Hyperoptic area, these deals are excellent value for money and available to a wide range of benefits recipients.
KCOM Full Fibre Flex
If you're based in or around Hull, you may be able to switch to a Flex package with KCOM. They offer 30Mbps for £14.99/month, on a 30-day rolling contract.
However, this deal is only available to Universal Credit recipients with zero earnings – so no help if you're in work.
G.Network Essential Fibre Broadband
For some low-income families in London, G.Network also offer 50Mbps download speed for only £15/month.
This does come with a 12 month minimum contract, but is available to anyone on Universal Credit.
The above options all come with unlimited data, though it's possible some providers might re-introduce data caps for discount broadband deals in the future.
A recent addition is Community Fibre's Essential package, which is the cheapest on the market:
CommunityFibre_12_FTTP35-NoLandline_BD159L

Community Fibre

- Essential 35Mbps Fibre

- 12 month

No Landline

No TV Package

12 Month Contract

Community Fibre

Average*

35

Mbps

Unlimited

Full-Fibre

Set-up costs

£

14.95

£

14.95

(inc. new line)

Social Tariff

Free Dual Band Mesh WiFi Router
At only 35Mbps, it's not super fast, but as a Full-Fibre connection, it should be reliable even at peak times. They're also the only provider offering a social tariff that doesn't require you to jump through hoops to prove you're on benefits in order to qualify.
---
For Jobseekers
TalkTalk don't currently offer a social tariff as such, but if you're a jobseeker on Universal Credit, you may be able to claim 6 months free 38Mbps broadband to help with the job application process.
Applications are assessed by Jobcentre staff – and you'll need to go in to apply.
---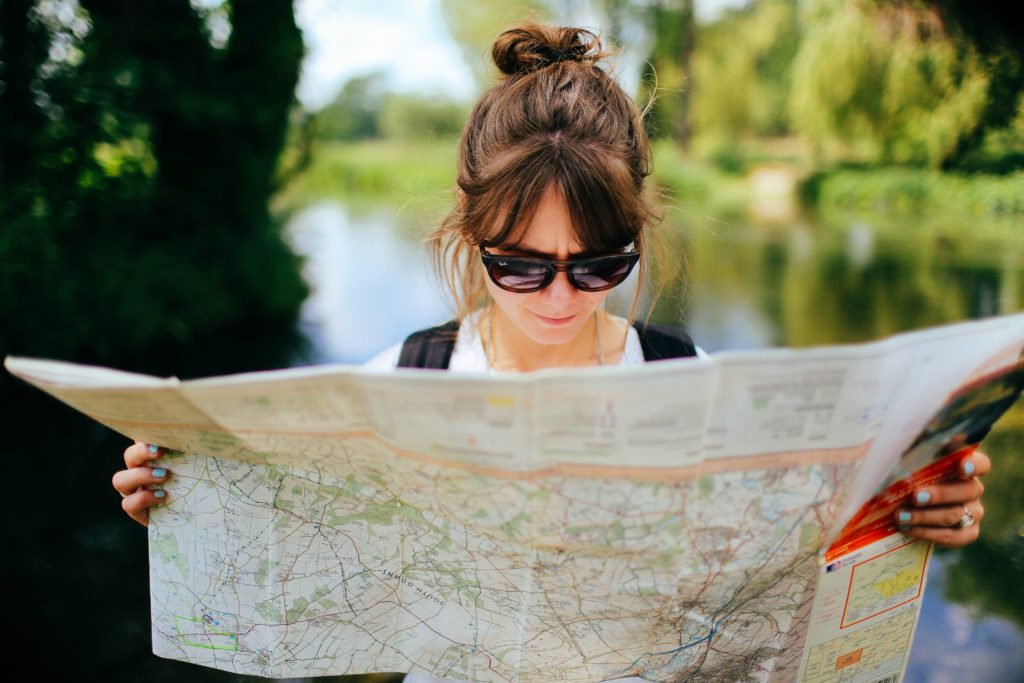 Checking availability
Like any other option, these discount broadband offers are only available if your address has access to the network. For many of us, this means having an Openreach landline installed.
Others will be able to connect to a provider with dedicated cables, such as Virgin or Hyperoptic.
You can check the options available to you by searching with a broadband price comparison tool like BroadbandDeals.co.uk. The universal credit discount broadband deals won't show up, but you'll be able to see which of the providers that offer them are available in your area.
Enter your postcode below to check your address now.
---
Not eligible? You still have options
Of course it's not only those on Universal Credit, Pension Credit and other benefits who are struggling with money right now. We'd all like to save £144 a year!
If you haven't taken the time to switch broadband for a few years, chances are you could still make big savings.
Even if you aren't eligible for a low-income household broadband discount, there are still plenty of affordable options on the market.
Shell_12_ADSL11-NoCalls_X15VT8

Shell

- Fast Broadband

- 12 month

No Inclusive Calls

No TV Package

12 Month Contract

Shell Energy Broadband

Average*

11

Mbps

Unlimited

Broadband

Set-up costs

£

9.95

£

69.95

(inc. new line)

Exclusive discounts on fuel at Shell stations

Extra benefits through the Shell Go+ Rewards App

NOW_12_FTTC63-NoCalls_G7504D

NOW

- Super Fibre

- 12 month

No Inclusive Calls

No TV Package

12 Month Contract

NOW Broadband

Average*

63

Mbps

Unlimited

Fibre

Set-up costs

£

10

£

10

(inc. new line)

Broadband Buddy internet protection

No-contract TV memberships available

Gigaclear_18_FTTP200-NoLandline_ZQ41TN

Gigaclear

- Superfast 200

- 18 month

No Landline

No TV Package

18 Month Contract

Gigaclear

Average*

200

Mbps

Unlimited

Full-Fibre

Set-up costs

£

0

£

0

(inc. new line)

Smart WiFi included

Free standard installation

Free Dual Band WiFi Router
The cheapest broadband on the market is typically ADSL at around £16-18/month, but more recently we have seen providers offering faster Fibre broadband deals for £20 and under.
Although they cost slightly more than the cheapest discount broadband packages for benefits claimants, these deals still offer excellent value for money for cash-strapped families.
It's always worth taking the time to switch when your contract is up – the best deals are usually only offered to new customers.
And remember, if you're currently stuck in a broadband contract and struggling to pay, it's best to contact your provider. They may be able to offer plans to reduce your monthly payment, rather than missing payments altogether – your credit rating will thank you down the line!