What broadband speeds do I actually need?
ISP's are offering packages for every budget and speed requirement - but do you actually know what you need from your broadband?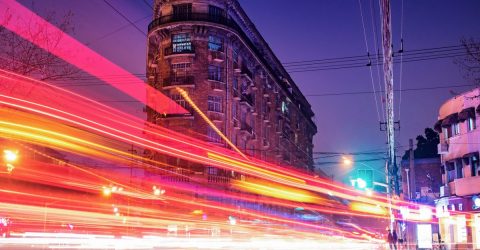 Everyone uses the internet differently which means we don't all need the same speeds. Here's a breakdown of the different requirements we need.
Browsing
Depending on how old you are you might be surprised to realise that many people don't really use the internet! Some people might only use a desktop computer to check their emails a couple of times a week.
So obviously these users are not going to need gigabit full-fibre connections. Many providers offer packages for under £20 providing old-school ADSL at up to 11mbps. This is more than enough for basic browsing and email checking.
No Broadband Package

No Landline

Month Contract

Set-up costs

£

0

£

0

(inc. new line)

No Broadband Package

No Landline

Month Contract

Set-up costs

£

0

£

0

(inc. new line)
Streaming / Downloading
Most of us now stream or download every day. However streaming quality has come a long way since the early days of Netflix.
To maximise quality and consistency when streaming for example, 4K, you're looking at a minimum of 25mbps. However that's per stream.
If you're a multi-screen house full of streamers then you'll need to factor that in. For the average family of four with their own screens you'll want to look for a superfast Fibre deal, at least 60mbps.
Video / Voice Calls
This year the Office of National Statistics estimated that 50% of UK employees will be working remotely some of the time by next year! Unsurprisingly, they also found that around 90% of workers want to work remotely. So if you're planning to work from home then you'll need to rely on video calls for a lot of your meetings.
If you already work from home then you'll be all too familiar with the horrors of a frozen screen! To avoid these kinds of nightmares you should make sure you have both adequate speeds and decent camera tech.
Using proper video conferencing software is often a better option than run of the mill video chats. Making sure your laptop or home computer camera is clean and working is essential!
As for speeds, telecommuters need a minimum speed of 2 Mbps download and 1 Mbps upload for video calls. However most would recommend you have at least 25/2 Mbps just in case there are any issues.
Smart Home
Smart devices can change your life. They make us feel safer with video doorbells and even cosier with voice controlled heating. But when some of us have dozens of smart devices you might wonder; can your network can power it all?
Good news! An 'Internet of Things' isn't as demanding as you might think. Simple command tech like thermostats and light bulbs only need network access to receive commands from your phone or control panel. So there's not a lot of continuous data transfer going on. This means they won't take up too much bandwidth.
However, doorbell cameras and other smart security cameras eat up a lot of bandwidth. This is because they continuously upload pictures and videos to the cloud. The Amazon Nest uses up to 4 Mbps to upload 1080p HD video. If you've got a few of these around your property, you could max out a slow connection.
So in conclusion, think about how many cameras you need as they use the most bandwidth. You should also consider the total number of devices active in your home (including smartphones etc). Although most smart devices don't use much bandwidth, collectively they can slow down other devices like your smart TV.
If we look at the speed required for the Amazon Nest Cam (4Mbps) we can make a general recommendation. Add about 5 Mbps to your broadband package for every few (up to 10) smart devices.Add another 5 Mbps if you're planning to install smart cameras. This should give you enough wiggle room to make some adjustments or upgrades.
Gaming
Between 2011-2018 the British public spent roughly £3.1 billion on gaming! And in 2018 10% of adults had played games online, with the figures for kids being even higher. However, gaming is also most bandwidth draining activities, meaning we might need to spend more on our internet too.
There are three factors that will affect your online gaming experience the most. These are upload speeds, download speeds, and ping rates. However each gaming system has its own requirements. You can test your current broadband speed to determine how your provider stacks up.
As a general rule, you should have a download speed of at least 3 Mbps, an upload speed of at least 1 Mbps, and a ping rate under 150 ms. This should cover you for most online games.
However these numbers are for an individual player. For multiple players using the same internet connection, you need to multiply the speed by the number of players in your home. So, if you have four players in your home, you'll need broadband with a download speed of at least 12 Mbps.
Always check the requirements of your console, as this is only an estimation. Some higher powered online games might need significantly more!