A beginner's guide to LinkedIn
Our beginner's guide to LinkedIn explains how this vital social networking tool helps employees and businesses alike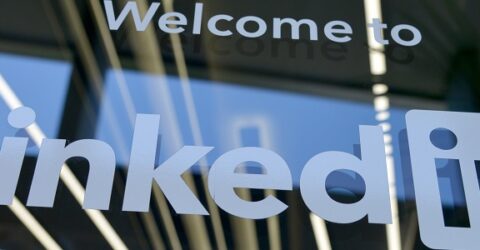 Even if you've always felt hostile towards social media platforms, there's every chance you'll have a LinkedIn account.
Microsoft's only significant contribution to the world of social media has gained over 900 million members worldwide, and is a cornerstone of the recruitment sector.
LinkedIn profiles are routinely shared as if they were CVs, which in a sense they can be, while the site offers crucial networking and job-hunting opportunities.
If you've never set foot on the site before, our beginner's guide to LinkedIn will explain what you've been missing, alongside profile-optimising tips for those who are already registered.
It was twenty years ago this May…
Two months shy of its twentieth birthday, LinkedIn is still a social network, though similarities with the likes of Instagram have always been tenuous.
Because it's primarily recruitment focused, it's difficult to indulge in social media mainstays like trolling or wild exaggeration.
Claim on your profile that you founded a non-existent company, and you immediately run into problems. Where is the company based? Who else works there? When was it founded?
LinkedIn's exhortations to connect with academic alumni also increase the chances that a stranger sending you a message is who they claim to be.
Of course, no website can truly expunge fraud, though Microsoft has invested heavily in user verification and cross-referencing account authenticity.
Harassment and bullying aren't unheard of – human nature can never be fully repressed – but it occurs at a tiny fraction of the levels commonly encountered on Facebook or Twitter.
LinkedIn has shied away from the trend towards live content which has so distorted Instagram, retaining largely static page content.
There are plenty of opportunities for discussion, but debates are usually conducted with a professional tone and an eye on how a prospective employer might view these comments.
Plus, there's no anonymity to hide behind…
A global community
The majority of LinkedIn account holders are based in the Asia-Pacific region, where bragging and throwing your weight around are considered less culturally acceptable than in the west.
While it's great for compiling a digital CV, LinkedIn really excels at supporting small brands. My Company tabs enable even the smallest of businesses to promote and market themselves.
Curiously, the LinkedIn app hasn't really taken off, even though average user site visits tend to last longer than those on other social networks like Reddit.
Unlike attention-starved TikTok and Twitter audiences, LinkedIn readers actively prefer long-form content of up to 3,000 words. By way of comparison, this blog is 700 words long.
Around 50 per cent of account holders have a degree, so in-depth, technical content is often welcome – and occasionally necessary…
Join the In crowd
Any beginner's guide to LinkedIn starts by registering your (real) name before creating a profile with a photo and one-paragraph summaries of your academic/professional history.
Include portfolio pieces, links to projects you've worked on, and other accompanying documentation that would support any claims of prior knowledge or past experience.
LinkedIn loves demonstrations of skills, recommendations from contacts, and regular profile updates. Writing a blog also helps, since these Articles are hosted on the site.
Start connecting to people you know – it's generally frowned upon to connect with strangers unless it's for a specific reason – and respond to their posts and comments.
Having established some connections, don't subsequently neglect them.
Like any social network, regular on-site activity maximises the number of people who'll see your next update, while people who interact with you are more likely to see future posts.
The Jobs tab on the homepage is a portal to thousands of active vacancies across almost every industry imaginable, supporting a resume builder, alerts and skillset demonstrations.
LinkedIn reportedly handles over 200 million job applications every month, which demonstrates the sheer volume of vacancies being advertised here.
There's also a basic messaging tool, which is only really useful for DMing existing contacts or approaching new ones if you have the right accreditation.
This usually entails creating a paid Premium account, which isn't recommended unless you're seriously keen on networking, job hunting or fully exploiting LinkedIn's resources.