Common blogging mistakes – and how to avoid them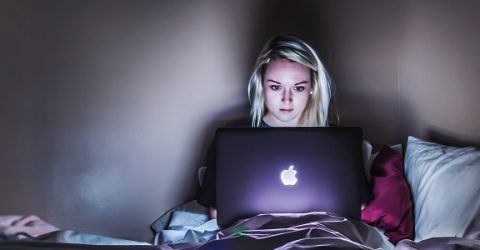 It's estimated that there are over 600 million blogs in existence, comprising over a third of all live websites.
As such, launching a new blog isn't something to be undertaken lightly.
Nor is it something you can afford to get wrong, since there are literally millions of other British blogs (and many foreign English-language ones) competing for viewers.
Yet despite the near-saturation of rival content, many would-be writers are still guilty of committing common blogging mistakes when they write and publish their work.
To help you stand out in this ultra-competitive marketplace, we've compiled a list of the most common blogging mistakes, plus recommendations for overcoming these issues or errors.
Problem: A generic title. Because there are so many established bloggers competing for eyeballs, your own offering will vanish without trace if it's generically presented.
Solution: Choose a memorable title that references your topic or focus. An adoptive parent writing about their experiences could name their blog 'Adoption from the inside out'.
Problem: Irregular updates. With so much competition, a blog which isn't updated for long periods will quickly lose what loyal readers it had, and nobody will bookmark it.
Solution: Be wholehearted. The best bloggers and vloggers are prolifically active, uploading new content almost daily. Aim for weekly updates as an absolute minimum.
Problem: No interaction. Readers don't want to be lectured or talked down to. Blogs which don't engage with their audience rarely achieve much popularity.
Solution: Create opportunities for readers to react and respond. Ask questions and allow on-page replies. Promote new content on social media, where two-way communication is instant.
Problem: Poor spelling, grammar and punctuation. Amateurishness isn't an appealing trait in blogs, and there's a big difference between informality and sloppiness.
Solution: Proofread and spell-check everything before publishing. Re-read a newly written blog the next day to get a fresh perspective, and run Grammarly checks for linguistic tips.
Problem: A lack of promotion. Nobody is going to find your blog simply because it's been created and published. You can't sit around waiting for it to go viral.
Solution: Promote it everywhere you can. Mention it on LinkedIn, created social media accounts specifically to publicise it, engage with influencers and reference it in online debate.
Problem: No search engine awareness. The vast majority of first-time site visitors will arrive via Google, but your blog won't rank highly if its content is generic.
Solution: Incorporate keywords or long tails (three or more words) into the article, meta description and image caption, so it performs highly for these specific search strings.
Problem: Lack of visual flair. One of the most common blogging mistakes involves uploading a solid slab of text, which doesn't acknowledge today's poor attention spans.
Solution: Source copyright-free photos from sites like Unsplash and use several per page. Break up short paragraphs even further using pull-quotes, sub-headings and numbered lists.