Consumer rights during cooling-off periods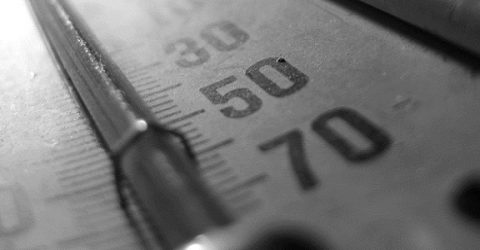 Signing up to any service is about trust. You have to trust that a company is going to provide what it promises to deliver.
It's an unfortunate fact that sometimes things can go wrong. That's why it's crucial to be aware of your consumer rights.
Broadband is a service that's almost ubiquitous today. You'd be hard pressed to find someone who doesn't use the internet in one way or another in their day-to-day life.
One of the most important elements of any broadband contract is its cooling-off period.
If you're not sure what that means or what it entails, you need to read on…
Cool and the gang
The Consumer Contracts Regulations came into force in June 2014, enshrining your rights when buying goods or signing up to services at a distance.
That means buying products or entering into agreements online. It also applies to deals made over the phone, or after an individual comes to your door.
One of the key rights ensured by these regulations is the presence of a 14-day cooling-off period.
This is a period of time where the consumer can choose to return a product or cancel a service agreement with no penalty.
Broadband contracts and cooling-off periods
Broadband is a service for which contractual cooling-off periods are crucial.
Exactly when the period begins will differ according to the broadband provider.
It usually kicks in when you first receive written confirmation of your new broadband contract.
In other cases, it may start as soon as you officially agree to the new contract, or even when your service starts.
Your broadband provider has to give you details of the cooling-off period and when it begins, usually in the terms and conditions of your contract.
The minimum length of cooling-off period that has to be provided is 14 days. Some sellers do apply extended periods to their contracts.
Your rights don't change even if your service begins before the end of the cooling-off period.
You can still cancel your contract without any penalty.
You will, however, have to pay for the value of the service you've already received.
For example, you might receive a week's connection as part of a £40 per month deal. In that case, you'll have to pay £10 if you cancel after that first week.
You may also have to return any equipment your provider supplied (such as a broadband router) when cancelling your contract.
How to cancel your contract
Cancelling a broadband contract within the cooling-off period should hopefully be quite straightforward.
Some companies will let you proceed over the phone, but it's generally best done in writing.
In either a letter or an email, all you need to do is to clearly express your desire to cancel the contract.
It is often a good idea to cite the Consumer Contract Regulations. You might also refer back to the exact details of the cooling-off period, as set down by your individual contract.
(For this reason, keeping records of all correspondence you send to a broadband provider is also recommended.
Having dated copies of letters or emails will help you prove that you did indeed cancel within your cooling-off period.)
It's important to note that you only have to send your cancellation letter or email within the stipulated period. It doesn't matter when your broadband provider actually receives it.
Why do cooling off periods matter?
There are lots of different reasons why you may choose to cancel a new broadband contract within the cooling-off period.
Your old provider may have offered you a better deal, or you might simply have had second thoughts about switching.
Whatever the circumstances, you are not required to provide a reason for cancellation.
A cooling-off period is designed to allow you to cancel with no fuss and no penalty.
You don't have to prove that the broadband provider didn't deliver the service they promised.
Some providers may ask you why you have decided to cancel, but whether you wish to tell them or not, they must allow you to leave within any cooling-off periods.