Consumer rights under Ofcom protections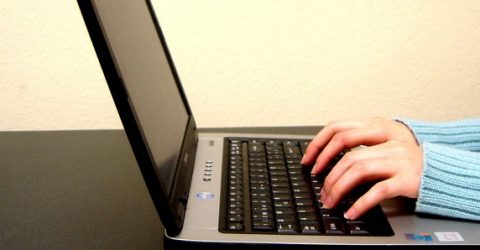 You wouldn't really want Ofcom's job.
The UK's communications regulator has the thankless task of overseeing a broadband industry in constant flux, with evolving infrastructure and changing patterns of usage.
Consumer protection constantly requires revising in response to evolving consumer preferences, changing market conditions and new products like ultrafast fibre broadband.
As part of its efforts to oversee this fluid sector, Ofcom periodically unveils codes of practice which broadband companies are expected – though not legally obliged – to sign up to.
The latest Ofcom consumer protection code of practice was launched earlier this spring, focusing on line speeds.
It affects everything from advertising to contract termination. But what does it all mean for consumers?
Ofcom consumer protection in a nutshell
The latest Ofcom code of practice covers a number of key areas, revolving around achievable line speeds and how they're marketed:
Broadband services must be advertised with accurate peak time speeds, taking into account network congestion between the peak hours of 8pm and 10pm.
A minimum guaranteed speed must be provided by the supplier at the point of sale, and confirmed by email, in a letter, or when the customer logs into their online account.
If services fall below this threshold due to a problem involving the provider's network, they must be given 30 calendar days to try and satisfactorily resolve these issues.
After that, consumers have the right to exit a contract without being penalised for leaving within the originally agreed time period.
(For the first time, this also applies to bundled products, such as broadband-and-TV services).
Before signing up, broadband providers have to make customers aware about their right to walk away in the event of line speeds failing to reach the guaranteed minimum.
If speeds are falling short because of issues in the consumer's home (such as faulty wiring), the provider should suggest possible resolutions, but won't be deemed liable.
Ofcom acknowledges that older electronic devices could affect achievable broadband speeds, as will relying on WiFi rather than a hardwired connection to the router.
Are these Ofcom consumer protections legally binding?
The simple answer is no. But the big broadband firms have all signed up to Ofcom's latest code of practice.
Between them, BT, EE, Plusnet, Sky, TalkTalk and Virgin Media control 95 per cent of the UK market.
Taking out a broadband contract with one of these firms means you'll be covered by the latest Ofcom consumer protection regulations.
And to ensure companies are actually delivering the minimum line speeds contained in their customer contracts, Ofcom has even introduced its own speed checker tool.
You can test your line speed at any time by visiting ourbroadband speed checker.
To achieve accurate results, you'll need to use a computer or device which is physically connected to the router along an Ethernet cable.