Do I need to upgrade from Windows 7?
Support Microsoft's popular OS is coming to an end in January - are you ready?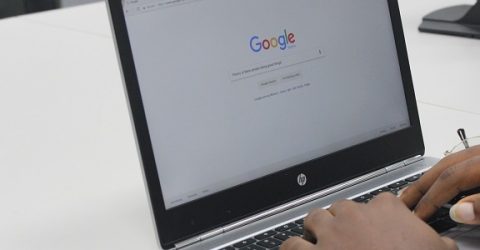 It's been just over ten years since Microsoft introduced Windows 7 as the latest version of its iconic operating system.
Since then, it's become one of the most popular and critically acclaimed versions to date – more stable from launch than Windows 8, easier to use than Vista and less glitchy than ME.
Despite the undoubted success of its two replacements, 7 is still used on over a third of PCs.
Yet time has now been called on it, with Microsoft withdrawing technical support as of the 14th of January.
What does this mean for consumers? Is it time to take the plunge and upgrade to Windows 10? And is it safe to keep using a computer with an obsolete operating system?
It's life, Jim…
Next month, Windows 7 will enter what Microsoft euphemistically refer to as an End of Life phase.
Computers running 7 will still boot up and function as normal.
However, Microsoft won't be releasing any more security patches or software updates.
These are generally intended to optimise an operating system's stability, ensuring compatibility with new programs while fending off malware attacks.
Patches and updates install as you power a device down, enhancing its functionality from the next boot-up onwards.
Once ongoing support is withdrawn, computers will be at higher risk of compatibility issues. Crucially (and ironically), that means some antivirus packages might stop working.
In the absence of Microsoft support, these will be more valuable than ever in keeping a computer protected against malware, with new strains emerging constantly.
Will my PC be unsafe by the 15th of January?
Not necessarily.
Assuming you have both an active antivirus package and an up-to-date web browser, any PC ought to function as effectively as it did on the 13th.
However, it'll be a case of making do with the programs already installed, since few software firms have the resources to ensure compatibility with obsolete operating systems.
If your trusty old printer breaks next summer, you might find its replacement isn't compatible, with software refusing to install or the device simply not being detected.
Subsequently-released games and applications probably won't work, either, though anything managed through a web browser will be fine as long as the browser itself is up to date.
When support for Windows XP was withdrawn, cybercriminals revelled in discovering and exploiting vulnerabilities, which they knew weren't going to be repaired.
There's a high chance this will happen with 7 as well.
It'll be more important than ever to only visit reputable websites listed in search engines, and to avoid downloading unsolicited attachments or peer-to-peer media files.
I love Windows 7. How can I extend its lifespan?
Unless you're willing to rely solely on antivirus software, the best tactic for eking out a few more years is to sign up as a Microsoft Enterprise user.
This gives one device access to extended security updates until 2023, while Office 365 ProPlus will also continue to work over this period.
However, the cost of Enterprise support is scheduled increase every year, and you'll need either Windows 7 Professional or Enterprise to qualify.
You'll also have to apply through a registered business, though limited companies with a single employee will qualify.
Don't bother looking for details of Enterprise support on the Microsoft website, because you won't find anything.
Every page is dedicated to encouraging you to sign up for Windows 10 – which can potentially still be done for free.
To enquire about Enterprise extended support, contact Microsoft by phone, email or live chat, or ring a local IT firm.