Getting started with BritBox
BritBox is the latest entrant to the increasingly crowded streaming media sector, but what does it offer and how easy is it to navigate?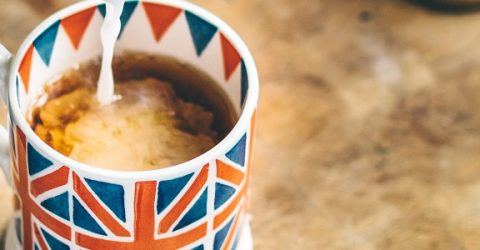 Back in 2017, the American streaming service Netflix was beginning to establish itself as a mainstream brand in the UK.
At around the same time, in an interesting cultural exchange, a brand-new service called BritBox launched in the United States.
While Netflix's content is overwhelmingly American, BritBox was the home of British broadcasting content.
It yoked together content from the BBC and ITV, including iconic series like New Blood, Cold Feet and Silent Witness.
It proved moderately successful, with a Canadian launch following in 2018 and an Australian version scheduled to debut later this year.
However, 2019 was possibly the platform's most significant year, as Channel 4 and Channel 5 came on board with their own archives of original content.
At the same time, a British rollout finally realised an idea first proposed in the Noughties, which would have been revolutionary if the Competition Commission hadn't blocked it in 2009.
So now it's finally here, what does the first all-British streaming service consist of? And how easy is it to sign up and start viewing?
Proud to be British
A BritBox subscription unlocks a stellar roster of entertainment, with over 500 classic shows and series in its vaults.
There's drama (Happy Valley, Broadchurch, Doctor Who), comedy (Plebs, Bottom, Alan Partridge) and entertainment (Top Gear, Michael Palin in North Korea, Love Island).
Televisual content is divided into seven main categories – drama, comedy and entertainment, documentaries, reality TV, space and sci-fi, crime, and soap operas.
There are classic films as well, though the word 'vintage' might better describe movies like 1945's I Know Where I'm Going, or Norman Wisdom's 1953 opus Trouble in Store.
There's also a small (albeit increasing) pool of original content, like a forthcoming reboot of Spitting Image.
MoreBest streaming content in the UK for 2021
This attempts to head off the accusation that we've already paid for this content through the BBC licence fee.
Of course, that accusation doesn't stack up for Channel 5 programming, or ITV content like Downton Abbey, which is now available to view ad-free.
A subscription to the platform costs £5.99 per month, and unlike other streaming services, there's no minimum contract period. You can cancel at any time.
Game, set top box and match?
On paper, BritBox represents a compelling proposition. However, in reality, things are less straightforward.
This relatively new service doesn't have an app on the vast majority of smart TVs. You can't access it through a Sky or Virgin Media box, either.
To get the app, you'll need an Android or Apple device, a Google Chromebook or an Amazon Prime account – ideally connected to a Fire device.
Content can also be viewed through a web browser, or via the ITV Hub.
Activating an account requires you to visit a URL, create an account or sign in, and then confirm a six-digit 2FA code.
The interface is intuitive to anyone familiar with Netflix and relatively easy to navigate, though there are minor irritations like the absence of a play/pause button in the middle of the screen.
There's a recommendation algorithm based on previous user activity, and the next episode of a part-watched series will be cued up ready for viewing.
Streaming is smooth, though it lacks the clever touches found on other platforms, such as Amazon's X-Ray feature which lists the actors on-screen whenever a show is paused.
It's also worth pointing out that outstanding British series like W1A and Life on Mars can already be viewed for free on iPlayer.
As such, BritBox's best days may lie ahead of it, as more content becomes exclusively available here.