Getting started with Microsoft Teams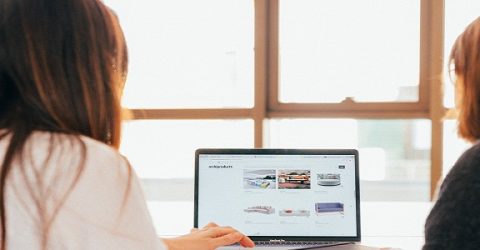 For many years, you could recite the elements of Microsoft Office in your sleep. Word, Excel, Outlook…these software packages have become indispensable to millions of workers.
However, in 2017, Office gained a new component – Teams.
This remote-working utility has enjoyed unprecedented prominence lately, as employees and employers alike discover the challenges of working remotely during lockdown.
But what does this package do? And how should you go about getting started with Microsoft Teams?
Team building
Teams can be accessed through a web browser, or via desktop and mobile apps.
At heart, it's a communication tool, allowing off-site employees to collaborate on documents.
It combines video calling and online conferences with group chats and one-to-one instant messaging.
Unsurprisingly, it dovetails with other Microsoft 365 programs to enable real-time editing and sharing of PowerPoint documents, Outlook appointments and suchlike.
Less obviously, it also supports around 500 third-party apps and services, including SurveyMonkey, Zoom, Hive and MailChimp.
It integrates with Trello, GitHub and Planner, bringing functionalities from those platforms under one roof.
It's possible to host a Teams meeting with 10,000 attendees, while web conferences and live events are also supported.
Meanwhile, Microsoft's Skype platform combines with Teams to permit enterprise, collaborative and one-to-one calling.
There's a more advanced version of Office macros known as bots, while tech-savvy users can create their own bots for specific functions.
Away from the workplace, Teams is also aimed at consumers. It incorporates GIFs and emojis, stickers and memes, while there are even Snapchat-like screen filters.
Getting started with Microsoft Teams
Firstly, it's important to note that Teams is only included in business versions of Microsoft 365 (as Office is now known). You won't find it in the Home or Student packages.
It's not included in the 365 Apps package (formerly Office 365 Business), though it's part of 365 Business Basic, which costs just £3.80 per month at the time of writing.
Teams is available to use once 365 has been activated, which generally involves setting up OneDrive and Exchange Online (for file storage and email services respectively).
From here, the software becomes what you make of it.
You can use it exclusively as a communication tool, IMing and video/voice calling people to screen-share or brainstorm.
Alternatively, you could collaborate with colleagues and contractors on projects, rather like Slack or Trello.
Teams can be public or private, company-wide or project-specific. Anyone can create a new team or request entry to an existing public one, while invitations may also be emailed out.
Each team is comprised of distinct channels, which may be geared around specific topics, corporate departments, activities or deadlines.
Within these channels, there could be comments and updates, meeting invitations, files or recordings of previous Teams conversations.
It may not be the most intuitive platform to use, but getting started with Microsoft Teams is likely to be increasingly important as working from home becomes the new normal.