Getting started with PayPal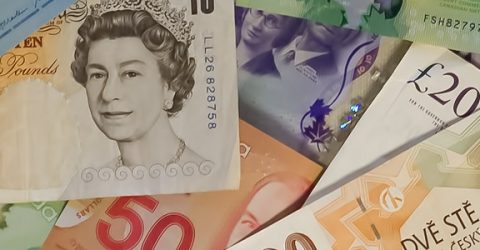 Like many supposedly modern phenomena, PayPal can trace its origins back to the late 1990s.
This was a febrile time, as the internet changed the world and the dotcom boom had yet to turn to bust.
In 1999, Tesla magnate Elon Musk was the driving force behind a new electronic payments system which linked to bank accounts, yet stood one step removed from it.
Musk foresightedly recognised that paying for goods and services over the internet was (a) going to become normal and (b) needed a simpler mechanism than entering card details.
The result, renamed PayPal in 2001, is now a global business with annual revenue of almost $18 billion and a market value over seven times higher.
Yet the brand suffered extensive reputational damage from endless phishing campaigns in the Noughties, while some consumers remain wary of handing financial data over to third parties.
So what's involved in getting started with PayPal?
Pay' as you go
In essence, you can think of PayPal as a savings account, which can be used to pay for things online.
Getting started with PayPal involves the relatively straightforward process of registering a username and password linked to an existing email account.
From here, your account will display with no funds in it. To move money in and out, you'll have to connect it to a personal or business bank account.
Once various fraud-preventing security protocols have been met, you can freely transfer funds into your PayPal account from the linked bank account.
You can also move money in the opposite direction if you're going to be receiving PayPal payments for online sales or services.
Payments can be made or received in a variety of currencies, and PayPal will offer to convert incoming payments into Sterling or retain them in their original currency.
It's possible to identify other PayPal account holders through their mobile phone number, email address or simply their name.
Money is usually transferred between British bank accounts within a few minutes, and payments made by third parties should also appear almost instantly.
Navigating the site
There are popular Android and iOS apps, but the desktop PayPal website is the most comprehensive platform in terms of functionality.
It's possible to view historic transactions, raise problems or disputes in a Resolution Centre, register for a linked POS terminal or create a QR code for contactless payments.
You can also set up dedicated PayPal.me web links for customers, where clicking the link takes them into their own account, with a page where they can transfer funds directly to you.
Current balances and recent transactions display on the account homepage, with a prominent option to make withdrawals from your PayPal account to the linked bank account.
If you're offering people the chance to pay you through PayPal (which many companies now favour over BACS), you can generate detailed invoices and email them through the platform.
However, in the absence of IM or proprietary email services, any other correspondence about invoices will have to be sent from your email account rather than via PayPal itself.
Free to pay?
Although there's no cost involved in creating or owning a PayPal account, fees are incurred when payments are received.
A $105 payment will attract fees of around $5.50, before being converted into Sterling with a value of roughly £74.50 at current exchange rates.
However, you won't have to pay anything on top of outgoing costs, so a £10 eBay purchase only involves £10 being taken from your PayPal account.
It's worth noting PayPal isn't particularly good at updating bank records. For instance, many Santander accounts are still listed on the site as Abbey, as they were many years ago.
Communication with the platform can be difficult, with an automated bot handling complaints or enquiries through PayPal's proprietary message centre.
And although phishing campaigns using PayPal's identity have diminished hugely in recent years, it's still advisable to approach unsolicited emails with caution.
Nonetheless, given its popularity and relative simplicity, getting started with PayPal is increasingly advisable.