How do all-in-one PCs work?
Like laptops, all-in-one PCs are space-saving devices which cram a considerable amount of hardware into a compact desk-friendly chassis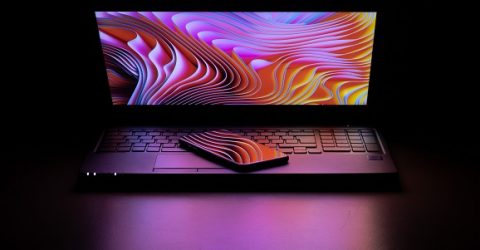 We've come a long way from the days when desktop PCs were bulky beige boxes with flashing lights and noisy cooling fans.
Today's tower computers are often clad in carbon weave or brushed metal, distinguished by transparent side panels, LED lighting and even neon graphics.
However, even the most stylish and arresting tower still takes up a considerable amount of space.
As a result, many buyers are turning to all-in-one PCs instead.
MoreTurn your spare bedroom into a home office
First popularised by the 1990s Apple iMac (famous for its translucent plastic cover), all-in-one computers represent a stylish and space-saving solution.
They're available from most of the leading PC manufacturers including Dell, Lenovo, Microsoft and ASUS.
But how do they manage to accommodate a computer's worth of components in such a compact space? And what are the benefits and drawbacks of all-in-one PCs?
Consigned to desk duties
Even Millennial PC towers contained large volumes of unused space.
Ostensibly for additional hardware to be added in at a later date, those gaping holes were generally home to empty expansion slots and balls of dust.
Today, technology has condensed hardware components to the point where all-in-one PCs are housed behind a flatscreen monitor, in a slimline take on the iMacs of yore.
A slightly bulbous rear monitor panel will contain the CPU, GPU and SSD storage – which doesn't have to be kept horizontal like traditional spinning HDD or DVD drives.
The display may be a touchscreen, though a keyboard and mouse are generally bundled in. Bluetooth versions of these input devices help to maintain a minimalist aesthetic.
The monitor bezel accommodates a webcam and speakers, with peripheral ports usually located on the back and bottom.
The stand will be more solid than the increasingly spindly affairs on standalone monitors, since the weight of internal components will push an all-in-one PC's weight towards 5kg.
You're unlikely to find disc drives on these machines, which are designed to exploit cloud computing rather than offline storage.
Although it's possible to connect devices via USB and HDMI, all-in-one computers tend to steer users towards wireless peripherals like WiFi printers and Bluetooth headphones.
Advantages
Simplicity. Abolishing the forest of HDMI, USB, RS232 and USB-C leads associated with tower PCs makes setup more reminiscent of Apple products or Chromebooks.
Attractiveness. If you resist the temptation to fill every port with cables, these slimline machines are a stylish presence in the home – something to show off, rather than hide.
Space-efficiency. Even a small desk or table will accommodate a one-piece machine, which is beneficial if you don't have much space for a workstation.
Portability. These aren't laptops, and they're heavy to move. However, relocating them is easier than dismantling a tower PC's spaghetti of cables, power packs and peripherals.
Drawbacks
Lack of ports. You'll find more ports on a docking station than an all-in-one computer, which can be frustrating if you need peripherals like scanners and external speakers.
Lack of expandability. These are sealed units, with no space (or scope for accessing) spare ports. Storage is finite, and processors can't be upgraded.
Shortened lifespan. A tower PC can be endlessly rebuilt, lasting for many years. One-piece machines with soldered-in components are hard (and expensive) to repair.
Display limitations. Although you could add a second screen, the main display can't be upgraded. A standalone monitor can be replaced in isolation if your needs change.