How to avoid buying a bad computer
It's easy to avoid buying a bad computer nowadays, even if you're not confident about a particular device's technical specifications or your own requirements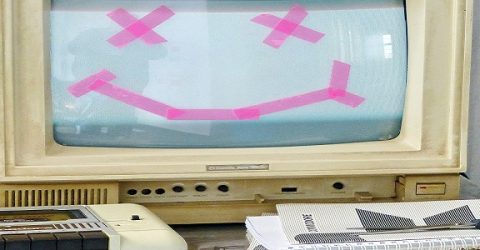 It's often said that you can't buy a bad new car nowadays, given the reliability and standard equipment found on even a basic city car.
The grim days of British unreliability and German sparseness have been consigned to the history books by a maturing market and greater competition.
The same thing is true of home computers, which have evolved through some decidedly ropey incarnations (such as the notorious Sinclair QL) into a high overall standard.
Visit your local electronics emporium, and you'll find rows of stylish PCs, powerful Macs and slimline laptops.
And in truth, any one of these widely varying machines will perform the basics.
They'll get you online and display streaming media content, support basic workplace functionality, and come with enough storage to support numerous additional programs.
However, if your requirements extend beyond these mundane activities, it is possible to buy a computer which is unsuitable for your needs.
To know how to avoid buying a bad computer, you need to decide at the outset what you're going to use it for.
This will determine the specifications to look for, which in turn should ensure your new machine provides years of faithful service without imposing many compromises.
We are working on the basis that any device you buy will be new, since second-hand computers – like second-hand cars – come with a free helping of caveat emptor…
How to avoid buying a bad computer
Storage Ensure any device you buy has at least 256GB of internal storage, since the operating system and pre-installed software will consume a good percentage of this.
It's also useful to be able to expand the device, though where that's not possible (e.g. on Apple computers), cloud storage and a respectably fast internet connection ought to suffice.
Processor There are two main manufacturers of computer processors, and the battle between Intel and AMD has seen tribal loyalties develop over the decades.
Both firms make fine CPU and GPUs, but try to get an up-to-date processor to futureproof your device and optimise its performance – an Intel Core i9 processor, for instance.
Ports Connectivity is usually overlooked by consumers, which is a mistake. A computer with insufficient ports will struggle to serve as a multimedia hub.
Demand a minimum of three USB-C ports, ideally with a USB 2.0 backup. Ethernet sockets permit hardwiring into modems, and HDMI outputs superior picture quality compared to DVI.
Graphics Graphics processor units are another area where buyers tend to ignore specifications until they discover they can't play the latest online games.
A GPU is different from a CPU, so if high-end graphics are important, look for a 4K-capable GPU capable of supporting 60 frames per second, ideally with its own cooling system.
Peripherals Some people prefer to purchase a computer as a standalone tower, but most computers come as a bundle with peripherals included.
Unless you're buying a laptop (whose peripherals are integral), look for a keyboard with a number pad, a 4K-compatible monitor, and a combined printer/scanner from a known brand.
Operating system There are four main OS on the market, and each has its unique advantages and disadvantages, which might render it unsuitable for specific uses.
For instance, Google's Chrome OS lacks third-party software support. This limits it to basic web-based functionality, whereas Linux comes in a variety of incompatible formats.