How to choose antivirus software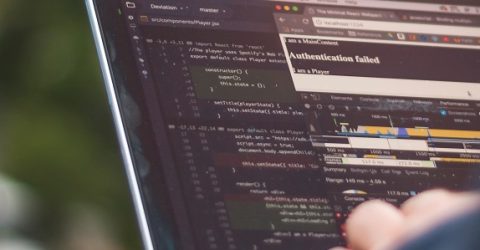 History is richly populated with unforeseen consequences.
By bundling Internet Explorer in with Windows 98, Microsoft ensured its Windows operating system became the gateway to the internet in millions of British households.
Unfortunately, it also made Windows itself into the first line of defence against malicious software distributed via emails and compromised webpages.
Viruses and worms had been in circulation since the early 1980s, but online connectivity gave them whole new worlds to conquer.
And by the Millennium, the internet was awash with malware variants, all attempting to cause damage or obtain personal information for criminal acts.
Today, we live in an age of platform diversity, from smartphones and tablets to Chromebooks and laptops.
However, some of these operating systems are more susceptible to malware than others.
Google's lightweight Chrome OS offers little scope for attack, while Apple's rigorously-patrolled iOS smartphone operating system is also relatively impenetrable.
And though both Linux and the Android operating system it underpins have their weaknesses, Windows remains the primary malware target.
As such, choosing antivirus software to protect against threats like ransomware and botnets is still critically important.
But how do you decide which package to install on your devices?
Tips for choosing antivirus software
Firstly, you need to pick between free or paid platforms.
Many blue-chip antivirus specialists offer free software, providing basic shielding against established threats.
However, free platforms tend to lack technical support, password managers, online storage or parental controls. A few may struggle to protect against brand-new zero-day attacks.
You can also expect pop-up adverts, typically encouraging you to upgrade to a paid service.
Although paid suites generally lock you into auto-renewing unless you make a note in next year's calendar to cancel, they're considerably more powerful and flexible.
One exception is Microsoft's pre-installed Windows Defender, which has gradually evolved to become one of the best Windows 10 antivirus tools on the market.
If your computer came with other antivirus software installed on it, check the annual fee once any introductory period expires. It may be cheaper to delete it and install a competitor product.
All for one, or one for all?
Your next decision involves whether to buy a single licence for one machine (usually a desktop or laptop PC), or extend antivirus protection across multiple devices.
Multi-device licences look like good value, but the risk of contracting malware on an Android device is slim. On an Apple or Google Chrome product, it's even slimmer.
Single-licence antivirus packages are generally tailored to suit PCs – scanning email attachments, checking downloaded JPG files, and so on.
And from this point, choosing antivirus software often comes down to personal preference.
Consumers won't notice much difference in the functionality of different packages. The interfaces vary, but the functionality is similar and the objectives are identical.
If simplicity is a priority, investigate packages offering one-click scans, or programs which run in the background without requiring any prompting.
There's little benefit in being able to fine-tune settings unless you're an advanced IT user – in which case you probably already have a preferred antivirus brand.
For less brand-conscious consumers, market leaders include Avast, AVG, Bitdefender, Kaspersky Lab, McAfee and Norton.
Ensure any antivirus software offers web protection for potentially compromised websites, alongside email scanning and automatic quarantining of file downloads.
Finally, don't worry about a particular package's ability to remove malware that's already on your device. Free packages like Spybot and Malwarebytes should be perfectly adequate.