How to get started on Instagram
Don't feel left behind - latecomers are welcome on the social platform that's still growing fast.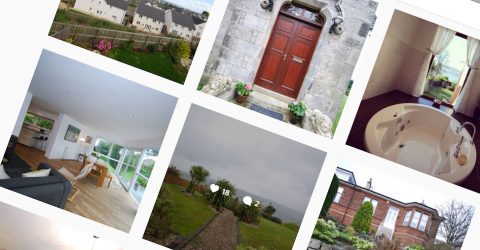 Few social media platforms have enjoyed success as great as Instagram.
Launched in October 2010, this photo-sharing application gained 100,000 followers during its first week in app stores, and amassed a million users inside two months.
Today, Instagram has 600 million active users.
As such, it's one of the few social media platforms still enjoying healthy growth.
Parent company Facebook (which bought Instagram for $1 billion in 2012) is in the midst of well-documented woes, while Twitter is also seemingly in decline.
Yet having transcended its origins as a place to post attractive photos, Instagram is now used to publish written blogs, video clips and the inevitable selfies.
So how do you go about getting started with Instagram?
Getting started with Instagram
There is a desktop version of Instagram, but it's effectively limited to viewing existing content.
To upload your own material, you'll have to download the Instagram app for Android or iOS.
(We've referenced the Android app in this guide, but iOS is broadly similar.)
Facebook account holders can use their existing details to log in, though we'd recommend creating a separate username and password for security reasons.
Once logged in, the app revolves around two main sections:
Your profile page, where photo posts and Stories (more on them below) appear.
A timeline containing other people's content.
How does it all work?
Like other social media platforms, Instagram uses a complex algorithm based on past activity to determine which accounts you're most likely to be interested in viewing new content from.
That means new content doesn't appear chronologically, or even necessarily from the accounts you'd expect.
Even so, once you've started following a few accounts, recent posts will appear in a vertically-scrolling timeline.
It's possible to combine up to ten photos in a single post, which can be swiped through from right to left.
Circular pictures at the top of the page show the Stories people you follow have created recently.
These are displayed for just 24 hours before disappearing, often showcasing an event using short video clips or photos emblazoned with captions.
It's possible to publish multiple photos in a chronological Story, with each image displaying for a few seconds.
When one Story has run its course, Instagram will move onto another person's Story until you return to the main timeline (accessed using the symbol of a house).
Using the magnifying glass icon, you can search for other users or the hashtags which link themed content. For instance, political posts often use hashtags like #Brexit or #Westminster.
The heart symbol displays recent activity involving your account, such as any likes or comments your latest posts have received.
(Commenting on posts and interacting with other users means future content from these people will appear prominently in your timeline.)
Resharing posts is a recently-added feature copied from Facebook. There's also a direct messaging tool, though it's a pale imitation of Facebook's other subsidiary WhatsApp.
How do I add my own content?
Firstly, populate your account with a unique username, a photo (which will display inside a circle), a short biography and an optional website link.
Instagram makes it easy for users to share photos and videos, as either permanent posts or temporary Stories.
If you want to post a photo, click the + symbol at the bottom of the screen or select a file in your media library.
Choose Feed from the available Share options that will be displayed.
If you want to take a photo specifically to post, tap the camera icon in the top-left corner of the app.
Posts can be augmented with hashtags, doctored using filters, or even linked to other people's accounts by including their usernames in your post.
Instagram will suggest locations relevant to where a particular picture was taken, but you can add your own location tags, too.
You can reshare posts on Facebook, as well as on rival platforms Twitter and Tumblr.
Stories may also be posted from your phone's media files or while using the device's camera, by tapping the Your Story icon in the bottom-left corner of the screen.
Posts and Stories can be edited and deleted once you've uploaded them, though other people's comments are beyond your control.
And speaking of other people, Instagram works best when you're genuinely interested in the content displaying in your timeline.
This is usually accomplished simply by following relevant or known accounts.