How to get the best student broadband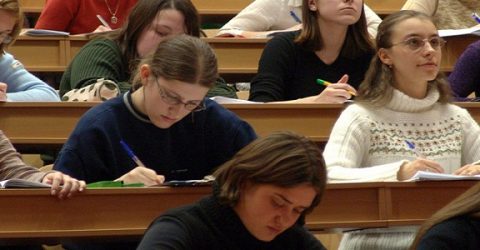 Thousands of young people across the UK will leave home for the first time this autumn, heading to universities or colleges of higher education.
This is an exciting and scary time. Student life holds many possibilities, but there are also challenges.
Getting the right student broadband set up is one of those challenges.
After all, you're unlikely to enjoy academic life much if you can't get online.
Indeed, many colleges now require web access to research, collaborate and even submit assignments.
But setting up student broadband can be more complicated than acquiring it in a normal residential home.
You may be sharing with several housemates who all need broadband access, and you may not be living in that accommodation for a full year.
That puts extra demands on your connection, ruling out the longer contracts that are often better value.
But don't despair. A bit of thought and planning is often enough to ensure great broadband won't break the bank.
Do you need your own contract?
If you're going into university-managed halls of residence, broadband is probably included and charged as part of the monthly rent.
However, if you're going into private accommodation, it's likely you'll have to sort out your own broadband.
But before you sign up to the best deal you can find – especially if it's for a full year or more – think about your needs.
If several people will be sharing the connection throughout the next year (and beyond), you probably want to check out high speed deals in the usual way.
This can also be a good idea if you want to bundle TV and phone deals in with your broadband.
While shopping around, pay careful attention to download speeds – especially if there are more than two of three of you sharing the property.
Standard broadband speeds may be fine for a little light surfing between two or three people, but they frequently struggle to cope with higher traffic volumes.
A high fibre diet
If you have any gamers or YouTubers in the house, or any Netflix devotees, fibre broadband may be beneficial.
However, things are different if you're only going to be in your student home during the term and there are plenty of free WiFi hotspots in your college and/or the local area.
In these circumstances, mobile broadband gives you much more convenience at considerably less cost.
For example, you could use WiFi hotspots to go online for general purposes, then use a mobile router with a pay-as-you-go data-only SIM to do confidential stuff like banking.
There has been an explosion of WiFi hotspots in the last couple of years.
It's now quite normal for cafes, shops and even public transport to offer free WiFi to customers, albeit over insecure public networks.
In theory, it may be possible to do without a formal broadband contract at all, if you have a hefty smartphone data allowance and plenty of access to hotspots.
You can always tether your phone to your laptop, and use its data allowance to provide web access. We've previously published guides to tethering an iPhone and an Android handset.
And having mobile broadband spares you the hassle of chasing housemates for their share of the bill…
Short term(time) solutions
Of course, there are some students for whom super-fast broadband is a must-have.
Serious gamers will need a good home connection, as will any student of media and film.
If mobile student broadband doesn't suit, home broadband is available over shorter periods including 30 or 90-day rolling contracts.
Just make sure the speeds and any download limits are acceptable before you sign up.
Some shorter contracts cost more up front, but if you compare them to the cost of paying all year for term-time accommodation, they often represent good value.
However, beware of any broadband deals marketed directly at students, since they can end up costing you more than other options.
Whatever option you choose, make sure you understand the speeds, contract length and cancellation notice required before you sign on the dotted line.
One final tip: set up your student broadband prior to arriving at uni or college, so you can get online immediately.
After all, once you've settled into student life, you'll be far too busy socialising (and occasionally studying) to worry about boring life admin like broadband contracts…