How to get the most out of Google Maps
From house hunting to traffic data, Google Maps has many uses beyond its core mapping and navigation duties.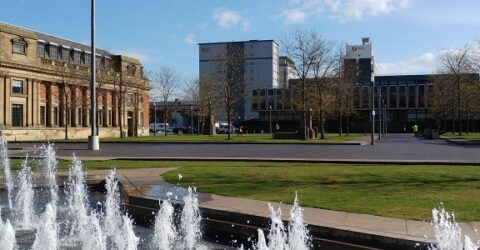 If you've ever used Android Auto in a car, or relied on a smartphone to guide you to a location, you'll already be familiar with Google Maps.
Google's proprietary satellite mapping service has become an important navigation tool since its 2005 launch, with Maps operating in partnership with Google Earth.
These two satellite imagery platforms share the same data sources, but Maps is focused on urban environments rather than depicting deserts and mountain ranges.
However, there's more to this mapping service than turn-by-turn directions. In fact, even regular users are probably only scratching the surface of the platform's capabilities.
Maps and so much more
The first thing to note about Google Maps is that it uses a variety of data sources.
There are satellite and aerial image composites, alongside a mixture of car and pedestrian-based 360-degree ground mapping.
These latter resources underpin the powerful Street View tool, which is the first and perhaps most valuable attribute worth noting.
Although street-level footage might be a few years out of date, it provides compelling (and highly addictive) POV mapping of most urban and rural roadways.
Nervous drivers can use it to figure out lane priorities; shopaholics can find the location of that backstreet boutique; and house hunters can explore a property's environment in detail.
We've all turned up to view a property and been disappointed by its surrounding environment. After all, estate agent photographs only show the best angles.
They won't reveal a bus stop outside the immaculately tended hedge, the hoarders next door or the north-facing garden which is constantly in shade.
Street View is a vital tool for homebuyers and renters alike, while investors rely on it heavily in unfamiliar or far-flung locations.
Layer cake
If Google had simply provided 2D street maps and ground-level photography, this would still be a powerful platform.
In fact, those are just two of many Maps layers, alongside extra features like terrain mapping. Many locations (though not all) are visible in three dimensions, from all four directions.
As well as navigation, clicking two points on the map instantly measures their distance in both miles and kilometres, while live weather data is displayed at that location.
It's possible to view public transport information and cycling routes, with the latter including unpaved trails, dedicated lanes and bike-friendly roads.
Maps stores the locations of chemists, ATMs, museums and points of interest.
However, certain listed features aren't available in the UK.
We have little need of wildfire data, but air quality information is only currently available across the USA, Chile, Australia, India and Israel.
More positively, businesses can add addresses, opening hours and contact details, giving them free advertising while helping customers to find them effectively.
It's a Bing thing
Impressive though Google Maps undoubtedly is, Microsoft's Bing Maps platform also deserves consideration.
It uses different mapping technology, so new buildings and developments that don't appear on Google may be depicted on Bing if it has more recent imagery.
Bing also presents local guides covering everything from hotels and restaurants to local events. Google does this too, albeit less intuitively (and without event data).
Bing layers include Ordnance Survey maps, which is something Google can't provide, though its Streetside function only covers major roads and lacks a certain crispness.
Both serve up latitude and longitude data, live traffic overlays and the option to turn off labelling – though the latter makes it hard to identify where you are in urban environments.