How to live without Google
Living without Google might seem unachievable nowadays, but it's easily accomplished with greater reliance on rival software providers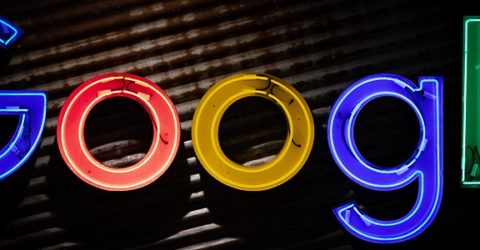 You might struggle to imagine a world without Google, but its fortunes haven't always been so buoyant.
In those febrile post-Millennial years of dotcom boom and bust, the company was advertised for sale at just $1 million – and nobody was willing to buy it.
In a parallel universe, modern-day society might instead be in thrall to AltaVista or Yahoo – search engines which predated Google and led the market until the mid-Noughties.
AltaVista was subsequently acquired by Yahoo, which remains one of the few alternatives to the search engine so ubiquitous that its name has become a transitive verb.
Of course, Google has expanded its reach far beyond search engines. Today, it markets a variety of hardware, software and services, from cloud hosting to email provision.
But what if you'd rather be living without Google than embracing it?
After all, many people hold legitimate grievances against the company.
Despite once having 'do no evil' as its slogan, Google has become something of a bête noire for everyone from local newspapers to privacy campaigners.
You don't become a $1.6 trillion business without annoying people along the way, while some of the company's automated technology is arguably unfit for purpose.
Technical issues often lead to bots firing out repetitive messages that fail to resolve user problems – though they invariably succeed in further irritating already-dissatisfied customers.
But how easy is living without Google in 2021?
These are the key steps you'd need to follow.
Change search engines
Perhaps the biggest compromise involved in living without Google is finding another search engine.
Yahoo is decent, but its dated interface and less granular results are clearly a step down from Google's all-conquering ranking algorithms.
Microsoft's Bing is perhaps the best alternative, with distinguishing characteristics like those visually stunning background images.
Close Gmail accounts
Migrating away from a Gmail address is challenging for a small business, when past and present clients and intermediaries all have to be notified of new contact details.
Google technology also underpins a great deal of small business email accounts, which is why it's often possible to log into work emails through the Gmail interface.
Nonetheless, plenty of rivals offer free corporate or personal email hosting. These services may not match Gmail's spam-filter sophistication, but they're reliable and secure.
Switch your browser away from Chrome
This is an easier transition than the ones listed above, as it's easy to import bookmarks and favourites from Chrome to another web browser.
Mozilla's Firefox beats Chrome for privacy, while Microsoft's Edge works better on tablet displays. Opera has a built-in ad blocker and a laptop-friendly battery preservation mode.
Although their interfaces vary subtly, one contemporary web browser will be largely indistinguishable from another after a while, honourably excepting the 1990s-throwback Tor.
Avoid Google hardware
If you have a Chromebook laptop or a Pixel smartphone, you'll need to start thinking about replacements.
These devices are deeply embedded in Google's Software as a Service infrastructure. A Chromebook defaults to Google Docs and Sheets, and won't run much third-party software.
Happily, a rich diversity of smartphone and laptop manufacturers are currently marketing products that match or even beat Google's (relatively limited) range of hardware offerings.
Use Microsoft 365
One of the markets with little competition is the office productivity sector. Many firms and entrepreneurs face a straight choice between Microsoft 365 (née Office) or Google's G Suite.
Office was the original workplace productivity suite, and it remains many people's preferred option despite an increasingly cluttered and unintuitive ribbon bar.
Both platforms are subscription-based, running on numerous Windows and Mac devices, and packing the same core software (spreadsheets, presentation tools, video conferencing).
Stop using YouTube
This is one of the hardest aspects of living without Google. YouTube is the world's second-biggest search engine behind its parent company, hosting a vast repository of video content.
Nonetheless, there are alternative video streaming services out there. Vimeo remains popular for hosting and sharing, while Vevo is a music-based alternative.
Twitch is the go-to site for gamers, Metacafe is the platform Twitter's Vine offshoot could have become, and DailyMotion has a decent collection of interviews and reportage.