Making the most of Instagram
Making the most of Instagram involves delving beyond the basics of posting and liking photos, to open up this sprawling platform's true potential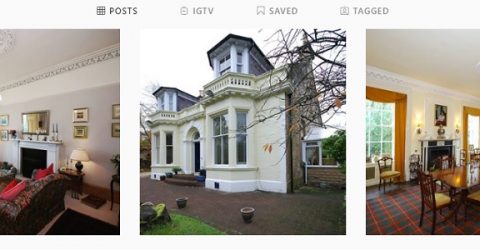 Many of today's ubiquitous brands and platforms have humble origins, or evolved from modest beginnings.
Microsoft was founded in someone's garage, and so was Amazon – initially as an online bookstore.
When Instagram launched in 2010, after a mere eight weeks of development, its only real function involved taking and posting square photographs captured on smartphones.
Within two years, it had been acquired by Facebook, with its bottomless well of resources and proactive marketing teams.
Today, the two platforms have a great deal of shared functionality, right down to the 'Instagram from Facebook' loading message.
Instagram's About page contains Facebook's cookie policy. It's even possible to reply to messages from Instagram through Facebook.
Nonetheless, Instagram has managed to retain a degree of autonomy, despite gradually expanding into a social media platform not too dissimilar from its parent.
These are some of the techniques for making the most of Instagram which you might not be aware of…
Save key stories. Instagram launched Stories as a Snapchat rival in 2016, with strings of chronologically-sequenced photos and videos disappearing after 24 hours.
Save them permanently as Highlights, by tapping the + icon below the Edit Profile bar on your account's public page. Choose images, give it a title, and click Done.
Pause other stories. Traditionally, each element in someone else's story will play for a few seconds and then move onto the next element – or the next person's story.
However, pressing and holding the screen pauses whatever content is displaying – giving you time to read lengthy captions or take in background detail that would otherwise be missed.
Make your account professional. Instagram offers a choice between being a creator or a business, both of which reveal additional functionalities.
There's access to analytics data, greater control over messages, a contact button for people to get in touch, and shared permissions between linked Facebook and Instagram accounts.
Create Reels. The highly publicised growing pains of TikTok led Instagram to rush-release Reels, where users create and publish 15-second videos.
Reels is found by tapping the avatar or image on your account page, and then scrolling from Story to Reels at the bottom. Hit record, before personalising a video like a normal post.
Interact and observe. Like most social media apps, Instagram will only prioritise your content appearing in other people's timelines if you're regularly active.
Watch Stories (or leave them autoplaying while doing something else), reply to other people's posts, and upload something new at least once a week – ideally more frequently.
Develop a niche. Making the most of Instagram involves giving people a reason to care about your content, unless you've got lots of friends who'll like anything.
Try to focus on one or two topics – food and travel, or cars and football. Tag other people, comment on related content, and use relevant hashtags to ensure your content is publicised.
Create multiple accounts. Expand on the point above with dedicated accounts for each interest, separate personal/professional accounts, or one just for friends.
Tapping on the currently-displaying username lets you create a new account (Add Account) or switch between up to five existing accounts which can be completely distinct.
Mute unwanted content. There are many reasons why unwanted content might appear in your timeline, such as posts by people you can't unfollow for reasons of diplomacy.
Make Instagram more enjoyable by going to the relevant account page, tapping the Following button and then muting posts, Stories or both.