Must-have features for your next smart TV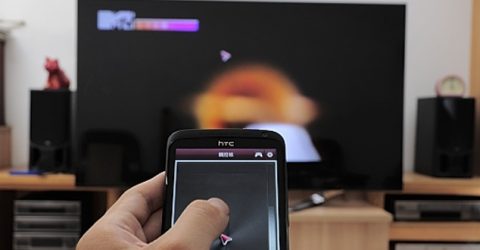 Televisions have come a long way in the last decade, and the latest smart TVs are multimedia hubs delivering a wealth of content.
However, industry jargon and technical specifications often become confusing, so what features should you look for when buying a smart TV?
A quick definition of smart TVs
Firstly, it's helpful to outline what makes a TV 'smart'.
While the simple answer is "an internet connection", a more accurate description would involve being able to access apps and on-demand content.
A smart TV will connect with your broadband network, via WiFi or an Ethernet cable plugged into your broadband router or hub. Be aware that to stream TV in 4K, you'll need a relatively fast internet connection.
A wireless signal should allow the TV to go online anywhere in the home, but a wired Ethernet link will ensure faster, more stable data transfers.
That's significant, since the main role of a smart TV is to stream content over the internet, from catch-up services like the BBC iPlayer to online content providers such as Netflix or Amazon Prime. Some smart TV systems will also have elements of online gaming.
Streaming media services
Mentioning Netflix brings us onto the streaming TV market leader, whose content may only be watched over the internet.
Compatibility with Netflix is something every smart TV manufacturer offers, while Sony remote controls often include a dedicated Netflix button for instant access.
Netflix's biggest rival is Amazon Prime, and some of its exclusive content is also best enjoyed on a big screen.
However, one or two manufacturers (including Samsung) have TVs in their range which aren't compatible with Amazon Prime.
Like Android and Apple, TV manufacturers decide whose broadcasters or service providers' apps are stocked in their app stores – and whose aren't. For instance, iTunes isn't available on any smart TV currently on sale.
Core services like YouTube will usually be installed, and other approved apps can be added as you see fit.
The only way to enjoy content from providers not approved by your TV's manufacturer is to buy a separate device like a Roku USB stick, so investigate this before making a purchase.
Essential hardware specs
Smart TVs are operated using traditional remote controls, which may struggle with entering programme titles or other text.
It's worth experimenting with a particular device's user interface in-store before committing to it, since a glitchy or slow UI might deter you from using these functionalities at all.
Because many streaming services are audio-only, and the rest rely heavily on sound, manufacturers are upgrading the infamously tinny speakers fitted to older flat screen TVs.
Again, an in-store demonstration will identify a lack of bass or muffled dialogue. The latter is often due to poor speaker positioning, and can only be solved with a separate sound bar.
A good smart TV should be able to record from Freeview, so look for a twin-channel/twin-tuner device capable of recording two stations – or taping one channel while you watch another.
Picture quality
TV manufacturers offer a bewildering variety of screen types. There's HD, Full HD, 4K, 8K and 3D, and that's before you consider technical display methods like OLED, QLED, etc.
Unless you're willing to pay a premium for very limited content, 4K and 8K are irrelevant at present. You can also disregard the different types of LED display, since they all do broadly the same job.
The gold standard is Full HD, which uses the 1,920 x 1080 pixel standard known as 1080. This does justice to the stunning HD content broadcast by Sky, Virgin, Freeview and others.
If the device is only HD or HD Ready, it's using an inferior 1,280 x 720 pixel display that won't look as good.
Surprise-and-delight features
These are attributes that might not be essential, but they'll certainly impress guests and make daily life a little easier:
Mirroring enables a TV to share content with another web-enabled device. You can cast files and media clips from your phone onto the TV for everyone else to enjoy, or beam content from the TV to a handheld device
PIP (short for Picture-in-Picture) shows a thumbnail of one channel in the corner of the screen as you watch another station
Voice recognition is an increasingly common feature, handling programme searches and channel changes without needing a remote
The quad-core processors being integrated into modern TVs are powerful enough to support gaming, with smartphone-quality titles provided free with many new sets
Finally, if your TV has Bluetooth, you could pair it with a wireless keyboard, making the job of searching for content or playing games much easier
MAIN IMAGE: Sinchen Lin/CC BY 2.0