Netflix's guide to the best broadband providers in 2019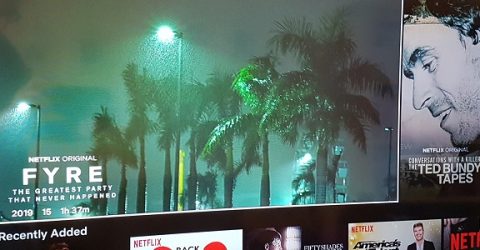 The evolution of Netflix from a DVD postal service to an online streaming platform rather encapsulates how our relationship with digital media has changed.
With almost 10 million subscribers, more people now subscribe to Netflix than Sky, despite the latter's 23-year head start.
However, in the same way Sky customers have to bolt a satellite dish to their wall, Netflix subscribers require a reasonably fast internet connection to enjoy this streaming service.
The best and worst broadband providers
To help its customers make informed choices – and possibly to shame firms it feels aren't trying hard enough – Netflix publishes an annual broadband supplier speed index.
The most recent survey came out last month, covering the whole of 2018.
These were the best and worst performers in Netflix's analysis:
Virgin Media Underpinned by bespoke Fibre to the Premises cable infrastructure, it's no surprise Virgin Media topped Netflix's table of broadband providers.
Virgin achieved the highest average speed of 4.3Mbps throughout 2018.
BT Surprisingly, given the vagaries of the network constructed by its former subsidiary Openreach, BT performed almost as well as Virgin.
Its average speeds of 4.22Mbps are highly creditable considering almost half of UK households have maximum line speeds of less than 100Mbps.
Plusnet Plusnet continues to do its customers proud, claiming the bronze medal spot in Netflix's league table.
Average speeds of 4.01Mbps are more than enough for standard definition content, suggesting many Plusnet customers are watching streaming media content in high definition.
TalkTalk At the other end of the scale was TalkTalk, whose figure of 3.79Mbps certainly isn't bad in isolation.
Despite improving on its 2017 performance, TalkTalk was ranked as the worst of the major UK broadband providers by Netflix, having fallen behind 2017's joint-slowest provider Sky.
Interpreting the figures
It's important not to confuse these relatively low bandwidth speeds with maximum line performance.
A standard definition Netflix streaming file won't consume huge amounts of bandwidth, and might only take up a percentage of a high-speed internet connection.
Indeed, Netflix recommends a minimum connection speed of just 3Mbps for SD content, versus 5Mbps for HD.
A median performance of 4Mbps could indicate a 50/50 split between SD and HD streaming among consumers – something most UK broadband connections would manage.
Netflix's data doesn't break down the percentage of subscribers watching content in SD, HD or 4K, so we can only take these figures as a benchmark.
Nonetheless, they do indicate a steady improvement in streaming speeds across the board.
For instance, EE managed to improve its 2017 average of 3.52Mbps to 3.97 last year, which is highly creditable.
The only danger is that improvements to broadband infrastructure encourage people to watch content at higher resolutions – placing greater strain on the UK's overcrowded cable network.