Online apps and services for people with memory loss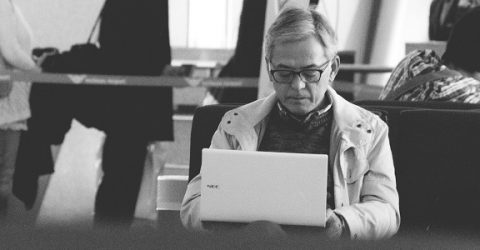 In many ways, Britain's aging population is a cause for celebration.
People are living longer than ever before, thanks to improvements in medicine, housing conditions and household income.
The downside is more and more people are suffering later-life conditions like memory loss.
This occurs naturally to some extent as the brain ages, but it's hugely accelerated by common types of dementia like Alzheimer's Disease.
Living independently becomes more of a struggle as the mind's ability to remember things fades.
From out-of-date food piling up to safety issues caused by unlocked doors or unattended stoves, memory loss chips away at a person's ability to be safe and well.
Fortunately, technology can help.
The internet is a rich source of assistance, from Internet of Things devices through to smartphone and tablet apps.
And while elderly people aren't always enthusiastic technology users, there are plenty of memory loss apps and services which can be set up by relatives to make life easier for them.
These are some of the WiFi-based tools and memory loss apps which could enable an older person to retain a decent quality of independent life for longer…
Alarms and detectors
It can be difficult to remember daily medication schedules, but when a dose is due to be taken, four-week pill dispensers sound an alarm which turns off as the tablets are removed.
It's possible to position motion-sensor devices around the home to play audible reminder messages – telling someone to lock the door when it detects them in the porch, for example.
Stove alarms can intelligently monitor cooking activity and go off if unusual behaviour is detected – such as the cooker remaining on for more than an hour.
Appliances and gadgets
Picture phones enable someone to place photos of friends and relatives beside large buttons on the handset. A single tap on the relevant button dials that person's number.
Projector clocks can be easier to read than conventional analogue or digital devices, and some can even project the day of the week alongside the current time.
Loved ones can remotely monitor (or over-ride) a person's use of electrical appliances. It's even possible to track their movements around the home, via motion sensors or cameras.
Apps and websites
If an older person is able to use a smartphone, What3Words can pinpoint their exact location to within a few square feet on a map – ideal if they get lost, or forget where they are.
The Timeless app uses a phone's camera to ID friends and relatives. Meanwhile, It's Done is one of the best memory loss apps, with a daily checklist for feeding pets, locking doors, etc.
Although it's currently only available on iTunes, the Alzheimer's Society's Talking Point app lets members ask for advice, share information and join in discussions on a friendly forum.