Platforms for creating your own website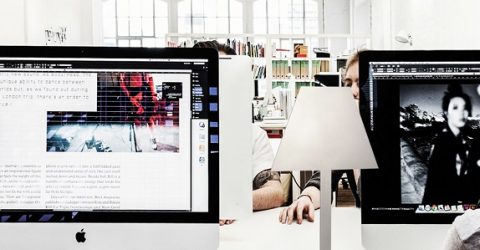 The first ever website was launched by an American computer company in 1985, and nobody could have predicted at the time how popular this process would become.
Today, there are an estimated 1.67 billion sites in existence, of which around 200 million are active and regularly updated.
Charmingly, the first web address ever registered is now home to The Big Internet Museum.
This site charts how far we've come since 1934, when a Belgian lawyer first envisioned radio waves being used to power a "mechanical collective brain".
Ironically, today's internet is all about the individual, with hundreds of millions of personal websites in existence.
Some celebrate hobbies or passions, others offer advice and support, and many are the startup enterprises of budding entrepreneurs or garage-based traders.
Happily, assembling a website is rather easier than it was back in 1985.
The introduction of a concept called WYSIWYG (What You See Is What You Get) revolutionised website design, enabling people to create sites without entering a line of code.
Software platforms handle all the coding in response to visual elements being dropped onto a blank page, or an existing design template being chopped and changed.
Advanced WYSIWYG platforms help you to locate and purchase an available domain name, automatically publishing content when it's time to go live.
They'll host component elements for each webpage, distributing data around the world whether the site receives one visitor a day or one per second.
Apart from tinkering with pre-designed templates, all you have to do is write content and source images – either self-taken or downloaded from a copyright-free site like Pixabay.
Creating your own website
The process of creating your own website is undertaken away from the public gaze, so files and folders remain hidden from view until a website is officially published on the internet.
At this point, it becomes visible to the search engines underpinning 90 per cent of first-time website visits. Google dominates in the UK, though Microsoft's Bing also has its fans.
There are numerous options when creating your own website, including coding the HTML yourself or delegating the task to a professional web design agency.
You could even purchase a licence for specialist website building tools like Adobe Dreamweaver, following in the footsteps of the aforementioned web designers.
However, a number of companies offer simpler and cheaper alternatives, which are typically sold as a package alongside website domain registration and email accounts:
Wix. Israeli WYSIWYG website builder Wix might have a lower profile than some of its key competitors, but it's been used to create 110 million sites worldwide.
The interface is filled with plain English instructions and unambiguously titled menu buttons like Edit Site. The blogging tool is about as simple as they come.
It's free to assemble a basic site with discreet Wix branding, but there are several premium plans intended for people wanting to upload video clips or accept large traffic volumes.
The interface can be slow and Wix sites often take longer to load than rival platforms, but registering a domain is child's play. Older versions of your site are stored for rollback, too.
WordPress. Having started life as a fairly technical blogging tool, WordPress has evolved to underpin around 30 per cent of all live websites.
Its streamlined core code can be embellished with 55,000 downloadable plugins – individual pieces of code managing functions like improving search engine optimisation (SEO).
A new block-based editor called Gutenberg was launched last year amid great controversy, though it's easier for beginners to use than the template-based interface it replaced.
One problem with WordPress is the sheer number of plugins and personalisation options, though a thriving user community is on hand with advice for rookies.
UK2. A number of web hosting companies offer their own web design tools, but Shoreditch's UK2 is among the biggest, with sub-brands around the world.
Their explicitly-named Website Builder application offers 165 templates – far fewer than Wix or WordPress, but considerably less daunting for beginners.
There are three hosting packages, though the basic Essential scheme should be perfectly adequate for hobbyists and bloggers.
UK2 has a powerful global network of servers and data centres, ensuring websites load quickly and remain online. Both factors play a key role in improving a site's SEO ranking.