Protecting your mental health online
Protecting your mental health online has never been more important, and there are easy ways to ensure the online world doesn't become overwhelming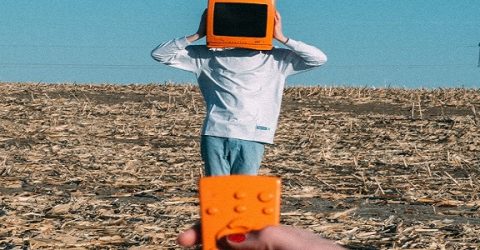 The topic of mental health has become increasingly high-profile in recent years, but the coronavirus lockdown has rather pushed it into the background again.
With fitness centres closed, travel restricted and human interaction still at a premium, it feels as though society has been backpedalling regarding our attitudes to mental wellbeing.
It's hard to give yourself breathing space when the news is full of fear, park runs are outlawed, mindfulness classes are banned and even meeting a friend has been off-limits.
One of the few entertainments left to us has involved internet-based activities, but these have historically been a double-edged sword.
Too much exposure to social media may trigger and exacerbate mental health issues such as anxiety and depression, rather than helping or subduing them.
Spending our evenings goggling at Netflix is no substitute for human interaction, and gaming – while enjoyable to a point – can lead to various psychological disorders including addiction.
Protecting your mental health online has never been more important. Yet it's certainly not been a priority as families desperately try to juggle work, childcare and domestic commitments.
So what can be done to improve this situation before real life resumes something resembling a normal rhythm?
Tips for protecting your mental health online
Firstly, be sparing about the data you publish and share.
The current trend for livestreaming the minutiae of our lives won't last, as we realise how much personally identifiable information (PII) we're broadcasting in the pursuit of likes.
Platforms like Facebook and its subsidiary brands are only free because every nugget of data we provide is being resold to advertising agencies to do who-knows-what with.
Targeted advertising is merely the tip of an information iceberg companies hold on us, and the internet doesn't forget our late-night Google searches or frustrated social media rants.
Avoid public discussions about relationship or friendship issues, and always consider what you're about to post. Deleting a harmful comment doesn't erase it from people's memories.
Secondly, monitor and minimise how long you spend online.
It can be shocking to view statistics about how many times a day you unlock your phone or how long you spend staring at its screen. But the same is true of the internet in general.
Unless you're engrossed in a box set, long periods in front of the screen will block out the serotonin-boosting effects of natural daylight and the feelgood adrenaline caused by exercise.
It's far better to break your free time into chunks. Stream one episode of your favourite box set and then go for a walk, chat to housemates, read a magazine or put the kettle on.
Taking hours or even days away from streaming and gaming means you'll appreciate and enjoy them more than you would while indulging in them constantly.
Finally, looking for positive online resources is key to protecting your mental health online.
Despite being a breeding ground for obsessive behaviours and petty jealousies, the internet is also packed with beneficial resources.
You can find and engage with other people struggling to attain contentment, sharing stories and offering advice. Some social media sites like Reddit provide valuable peer support.
There are numerous online groups and services offering mental health support, some of which are anonymous. Online counselling may be easier than face-to-face discussions.
Installing apps like Headspace (meditation), Beat Panic (panic attacks) and SilverCloud (stress and depression) can also be useful for monitoring and tackling negative thoughts.