Should I use the DuckDuckGo search engine?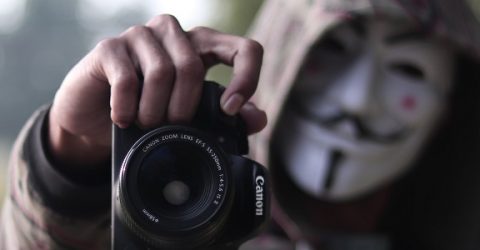 Using Google to navigate around the internet has become so commonplace that Googling is now a verb.
Data from statistics portal statcounter.com suggests 92.6 per cent of searches carried out in the UK in April involved Google.
Microsoft's Bing platform held almost five per cent of the UK market, helped by the fact Bing powers both Apple's Siri and Amazon's Alexa.
Bing also underpins Yahoo, which retained around 1.5 per cent of April's market share.
A handful of other search engines comprised the remaining one per cent.
It may surprise you to learn that the DuckDuckGo search engine powered one in every 165 searches carried out in the UK during April.
After all, DuckDuckGo isn't a household name. It's not pre-installed on computers, and none of the tech giants explicitly recommend it.
However, DuckDuckGo is recommended by the Tor browser – the portal to the Dark Web.
And that provides a clue about why it conducts 1.8 billion searches worldwide every month.
Private parts
There is a popular misconception that the Dark Web only exists to host pornography.
In fact, the Dark Web provides an invaluable home to things which don't belong on the Surface Web, such as allowing journalists to interview dissidents without risking their safety.
The Tor browser which accesses Dark Web pages was part-developed by the US Navy, and has been part-funded by American Government agencies ever since.
Many of these .onion sites are deliberately intended to be hidden from search engines. They can only be found if you know their exact address (known as a URL).
In these circumstances, even the DuckDuckGo search engine won't uncover them.
However, its focus on protecting user privacy makes it the perfect search engine for Dark Web browsing. And these benefits also apply on the Surface Web – sites starting in www.
Scratch the surface
The Privacy page of the DuckDuckGo website simply says: "DuckDuckGo does not collect or share personal information. That is our privacy policy in a nutshell."
It's a fairly basic statement, but a revealing one nonetheless.
You've probably noticed that adverts for things you're previously looked up online keep appearing on unconnected websites, even months later.
This is because most search engines track everything you do – what you search for, the items you view, how long you spend browsing and which URLs you subsequently visit.
This data is resold to marketing agencies, generating huge profits, and also paying for the infrastructure which provides those free search results so promptly.
Big Brother isn't just watching. It's constantly inventing new ways to resell what it's learned about you to companies you've never heard of, which they can use in often oblique ways.
DuckDuckGo is the opposite. It doesn't store search histories. It doesn't track which sites you visit, or how long you browse them. And it doesn't record your device's unique IP address.
Nor does it store browser cookies by default, save user log data, or do anything else which could identify you.
Even feedback on DuckDuckGo can be submitted anonymously, via a web form.
A worthy alternative
As a small business funded by donations, DuckDuckGo doesn't have Google and Bing's powerful servers, or the very latest website indexing technology.
Searches are less comprehensive, and results take slightly longer to arrive. The site looks more dated than Google, and there are still some adverts.
However, image galleries are comprehensive, web results are accurate, and adjusting aspects like Safe Search filters is easier than on Google.
Indeed, the DuckDuckGo search engine is child's play to use.
The overall experience is also reassuringly familiar. There are ten blue-hyperlink results on each page of search results, topped and tailed with text-based adverts.
There are sidebar information pop-outs akin to those on Google, and Bing Maps provides directions to businesses or locations.
Results are compiled and ranked in terms of relevance using a proprietary web crawler, with help from other search engines and Wikipedia.
It may not persuade you to ditch Google entirely. But using DuckDuckGo does offer some key advantages, which are worth considering in today's privacy-conscious age.