Staying connected during a house move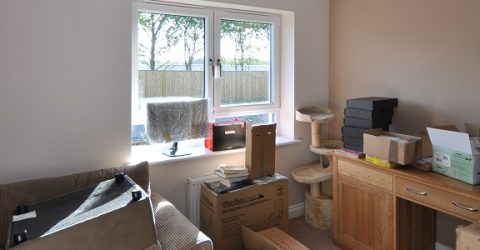 Moving house is a hugely stressful event which we all have to endure from time to time.
From changing personal circumstances to a desire for multigenerational living, there are many reasons why people put their homes up for sale.
And amid a whirlwind of negotiations, packing and planning, it's easy to overlook the importance of switching internet service provider.
Maintaining broadband services while moving house is vital for organisation purposes, both at your existing address and your new one.
Plus, if you're still under contract, your monthly payments will continue as normal even if your devices are forced offline by a lack of connectivity.
Even if your existing ISP can deliver your existing broadband package at your new address, they'll have to be notified about the move for service and billing purposes.
Yet it's surprisingly easy to end up with services being cut off days or weeks before you move out of your current home, or end up with no internet connection at your new address.
Here's how to maintain broadband services while moving house, starting with a tip that could be dismissed as stating the obvious if it wasn't so commonly overlooked…
Give ISPs plenty of notice
Most ISPs can organise a move with a fortnight's notice, but an initial enquiry six to eight weeks in advance establishes a timeline for transferring services and arranging engineer visits.
Some firms (Sky, BT, TalkTalk) offer online portals, but others (Virgin, Plusnet) require a phone call. None of them will insist on a new contract unless your current one is almost up.
If you're planning to switch to a different ISP at your new address, an eight-week heads-up gives the new firm time to get an account created and confirm a start date.
Disconnect the router at the last minute
There are always things to do online during a house move, particularly if you've already packed up important paperwork or plan to establish new customer accounts.
Even if your desktop PC occupies a bulky unit, don't dismantle it until the last minute – ideally the night before the removal men are due.
It's easy to burn through significant amounts of mobile data, especially if the broadband at your new property isn't ready when you're trying to set up new contracts over the internet.
Prioritise setup at the new property
Again, it's hard to overstate the importance of having internet connectivity at your new address pretty much from the moment you first unlock the front door and step inside.
If you're transferring existing broadband services while moving house, check they work at the new home ASAP. If not, get onto your ISP – it might take days to schedule an engineer's visit.
If you're switching to a new provider, unbox your new router and plug it into the master phone socket. Again, troubleshooting issues straight away minimises their long-term impact.
Invest in a 4G mobile dongle
There's a lot to organise during your first week in a new property, particularly if it's a new-build home where everything has to be established from scratch.
Creating and managing online accounts through a smartphone soon becomes frustrating, so investing in a mobile network MiFi dongle or 4G data stick may be invaluable.
The former creates a local WiFi hub, while the latter powers a single device via USB. Data volumes are generally limited, but you can buy more data from the network provider.