Ten things to look for when buying a new PC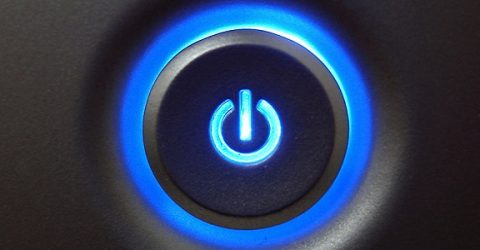 Despite the simplicity of tablets and the portability of laptops, desktop computers remain essential tools for millions of people.
Office workers require their processing power, gamers appreciate their dedicated graphics cards, and students rely on their array of peripheral ports.
However, buying a new PC involves immersing yourself in a world of technical specifications, some of which may baffle less IT-savvy individuals.
To simplify this often confusing industry, these are ten important criteria to consider when researching and buying a new PC:
Design. Gone are the days when desktop PCs were dull beige boxes to be hidden away. Today's towers are often streamlined metallic units capable of gracing any shelf or desk.

There are cable-minimising devices integrated into monitor stands, compact router-sized mini PCs, and stylish towers whose chiselled edges glow with customisable backlighting.

Peripherals. Some companies sell PCs as standalone towers, whereas others bundle in monitors, keyboards and mice.

These peripherals might not represent cutting-edge technology, and the seller will doubtlessly make a markup on them. However, choosing a bundle simplifies the buying process.

Monitor size. Whether you choose a bundled hardware set or a standalone monitor, the size of output display screens impacts on a device's usability.

An HD monitor should suit most requirements, so don't worry about upgrading to Full HD unless you're an avid gamer or serial streamer. Monitors over 21 inches are advisable.

Graphics card. If you are an avid gamer, the integrated graphics served up by normal computer processors probably won't be able to render sprawling MMORPG or FPS titles.

Dedicated gaming machines contain standalone graphics cards, beautifully rendering the current generation of eye-candy games at incredible speeds.

Operating system. Most people chose Windows by default – it's the world's most popular desktop operating system, compatible with the lion's share of games and software.

High-profile alternatives include the flexible and customisable Linux, Google's beginner-friendly Chrome, and Apple's media-oriented MacOS operating system.

Processor. This is probably the most convoluted aspect of buying a new PC, since processors are benchmarked using various statistics and rates.

More cores equal better performance, as does a higher clock speed. Bigger memory caches will enable multitasking, but there's little difference between AMD or Intel processors.

Storage. Often the leading figure when a computer is being marketed, the size of its hard drive is hugely significant in terms of long-term use.

A hard disc drive (HDD) is more fragile than a solid-state drive (SSD), so the latter are usually installed in laptops. Either way, demand at least 500GB in storage.

RAM. Random Access Memory is short-term memory in a computer's electronic brain, and it's vital for running multiple applications in tandem with the core operating system.

For media streaming and gaming, 8GB ought to suffice, but professional media tasks like editing video clips or producing music tend to require 16GB.

Ports. Peripherals attach into ports, so the number (and variety) of ports on a desktop computer directly affect its practicality.

For instance, an HDMI cable is necessary to output content to a TV screen, as opposed to a conventional VGA monitor lead.

Software. Every desktop computer has an operating system pre-installed, but other software packages vary widely – so consider what's really necessary.

Office software and antivirus packages are highly recommended, while photo editing tools and new game titles are sometimes bundled in as customer incentives.