Ten tips for switching broadband providers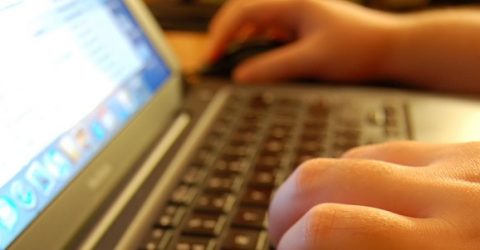 Given our dependence on internet connectivity around the home, it's perhaps surprising more British consumers aren't considering switching broadband providers.
Published last May, Ofcom's most recent market analysis document revealed falling satisfaction levels, with one in seven broadband customers complaining each year.
Leading causes of complaint included unreliable connections and slow speeds, though billing issues and installation problems are also common among dissatisfied customers.
Even if consumers aren't cheesed off with disappointing line speeds or service, they'll often receive a shock when their introductory deal comes to an end.
The cost of broadband packages tends to spike at this point, with loyal customers effectively subsidising the discounts offered to new subscribers.
There are clearly plenty of reasons for switching broadband providers, assuming punitive charges won't be incurred by leaving within an existing contract period.
You'll find details of all the best broadband deals right here on BroadbandDeals.co.uk – but remember, monthly cost or maximum line speed aren't the only factors to consider.
These are our ten tips for a (relatively) trouble-free transition between broadband providers:
Choose a new package carefully. This might be stating the obvious, but it's easy to be seduced by introductory deals containing services you don't really need.

Study your daily internet usage before switching broadband providers. Read the small print prior to signing up, and don't let smooth-tongued salespeople upsell irrelevant add-ons.

Compare a new deal to your existing one. How do contract durations, estimated line speeds and annual contract costs match up to your current provider?

Many Openreach service providers will offer comparable line speeds, but there could be significant differences in terms of cost, customer service or technical support.

Read online reviews. Don't expect any broadband provider to achieve high customer satisfaction scores, because happy subscribers rarely take the time to comment.

Even so, there may be common themes in customer reviews worth noting, such as reliability issues in a particular region, or recurring problems organising phone line switchovers.

Read the small print. Even if headline figures make financial sense, there may be a hidden sting in the small print of a new contract, like punitive early exit penalties.

You have a 14-day cooling off period from the day you officially become a customer, and your old provider will generally welcome you back if the T&Cs prove bothersome.

Always enter into a new contract well in advance of moving house. It takes an average of 13 days for a new landline or broadband order to be fully processed.

Factors affecting installation times include delivery timetables for new routers and related hardware, and the availability of engineers in less densely-populated regions of the UK.

Don't rely on your new provider to communicate. Ofcom expect new providers to contact old ones on a client's behalf, but communication breakdowns aren't unknown.

Whether your new provider needs to take over an existing telephone line, or you're moving between Openreach and fibre cable, give the outgoing firm a belt-and-braces call/email.

Don't make plans for the switchover day. In theory, the switch should be seamless. In reality, the line could be down for a few hours, followed by a period of fluctuating speeds.

This isn't the day to host a sleepover, or organise a FIFA 19 tournament. It's certainly not a good day to work from home without a backup connection…

Investigate 4G dongles. If the prospect of being offline for hours (or potentially days) brings you out in a cold sweat, consider buying a mobile dongle as an emergency backup.

A plug-in 4G USB dongle comes pre-loaded with a few GB of mobile data. Similarly, wireless MiFi hubs create local area networks for connecting devices like tablets.

Consider the impact on email accounts. If you have an email account hosted by your current provider, don't be surprised if it's closed once you join a new supplier.

Some firms allow you to retain proprietary email services, whereas Virgin Media and the Post Office automatically close email accounts belonging to ex-customers.

Keep a spare day's holiday handy. Finally, it's worth remembering four per cent of Openreach-based broadband installations aren't successful on the switchover date.

An engineer's visit might be required a couple of days after the scheduled activation date. Weekend appointments tend to book up more quickly than weekday ones.