The best and worst broadband firms for Netflix streaming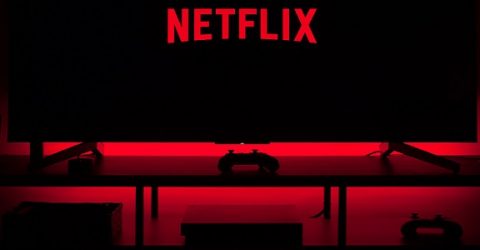 Last year, over 60 per cent of traffic downloaded across the internet was made up of video content.
From peer-to-peer services such as BitTorrent through to media streaming platforms like BBC iPlayer, there is an unprecedented amount of content available to stream or download.
And one brand holds a bigger share of the video download market than any other – Netflix, the pioneer of video on demand services.
Astonishingly, Netflix accounted for one in every eight bytes of data downloaded around the world in 2019.
As broad as it's long
The growth in streaming video content is happening in parallel with internet service providers (ISPs) trying to ensure customer connections are up to speed – in every sense.
As a result of extensive investment, domestic internet connections are better suited to supporting Netflix streaming and other media services than ever before.
However, there's a problem.
File sizes are increasing, and consumer expectations are rising. Mid-programme buffering and dropped connections simply aren't acceptable here in 2020.
As a result, Netflix pays close attention to the performance of key ISPs in some of its biggest markets.
Its most recent analysis of the UK's performance reveals how our seven biggest broadband providers handle Netflix streaming in terms of overall speed.
Interestingly, there's less of a variation between the best and worst ISPs than you might expect.
That's because many customers choose to watch Netflix content in standard definition, which only requires a broadband connection of 1.5Mb per second.
Even HD content only needs a connection capable of hitting 5Mbps, meaning few customers will ever be drawing more content than that from Netflix's servers at any given second.
You certainly won't be taxing a 100Mbps fibre broadband line by watching The Crown or Better Call Saul, even in full HD.
Speed thrills
When Netflix conducted its first UK ISP test in 2015, the average speed across the six firms included in its findings stood at 3.5Mbps.
The 2019 figure was 4.27Mbps, representing a 20 per cent increase.
Top of the pile last year was Virgin Media, whose full fibre cable services delivered average download speeds of 4.48Mbps.
Impressively, BT's hodgepodge of legacy hardware and contemporary fibre cabling was almost as fast, with average downloads of 4.45Mbps.
EE finished comfortably mid-table with a speed of 4.24Mbps, though the brand's future is increasingly in doubt following its 2016 takeover by BT.
Confusingly, Netflix divided figures for TalkTalk into fibre and DSL lines. The former achieved a third-best 4.36Mbps, but the latter came in last at just 3.38Mbps.
Plusnet and Sky achieved identical speeds of 4.13Mbps, fractionally ahead of Vodafone on 4.12Mbps.
It's clear that every UK broadband provider is capable of delivering smooth and reliable Netflix streaming to its customers.
That gives them a few years to prepare their infrastructure for the far bigger challenge of handling 4K video on demand content.