The best cloud storage services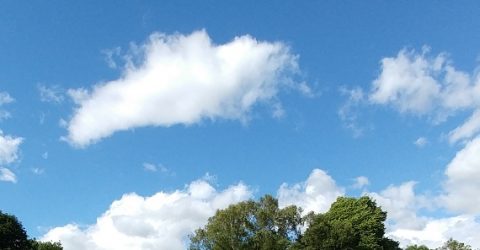 As domestic broadband speeds increase, consumers are increasingly storing digital documents in secure website repositories.
A variety of cloud storage services have evolved to meet our growing need for data storage, ideally accessible from any device in any location.
By comparison, time-honoured methods of data storage like USB sticks and CD-RW discs appear somewhat limited – but they do retain crucial advantages, as we will see.
Ahead in the clouds
Cloud storage services are broadly similar to any other website requiring login credentials.
Having entered a unique username and password, a directory of empty folders is displayed.
It's possible to create new folders or rename existing ones, as you would through Windows or OS X, before uploading files to designated locations.
The market leaders
Free accounts usually come with capped storage volumes, beyond which it's necessary to pay a monthly subscription to unlock extra space.
Microsoft provides 5GB of free storage through its OneDrive service. Upgrading to the Premium package unlocks 995GB of extra space – at a cost.
Market leader Dropbox is initially less generous, with a modest 2GB free allowance, but its desktop interface is more intuitive than OneDrive's.
However, Google Drive serves up a whopping 15GB of free storage. Unlike its rivals, it'll provide 100GB of storage for just £1.59 a month.
Additional storage will necessitate signing up to a 1TB account – £5.99 for OneDrive but £7.99 with its two main rivals.
All three services offer easy-to-use Android and iOS apps. Google's account dovetails with more services than Microsoft's, which is itself more integrated than the outlier Dropbox.
Some experts believe Google Drive's password settings aren't as robust as its rivals, though Google is very adept at spotting unusual patterns of behaviour.
Otherwise, differences between these market leaders come down to personal preferences.
All three eclipse the comparatively limited Amazon Cloud Drive, and the relatively unintuitive Mozy.
Clouds on the horizon
It's possible to store any digital files in cloud storage, though we'd obviously counsel against obscene or illicit content.
Service providers are obliged to honour government information requests about specific account holders and the material they're storing online.
In terms of absolute security, cloud storage can't hold a candle to a USB data stick secured with 256-bit encryption and stored in a desk drawer.
Transferring information to a USB stick will also be quicker for many people; file upload speeds are often only five per cent of download rates on a typical broadband connection.
You don't have to be online to view saved documents, either – a compelling benefit if your broadband is flakier than a crumbly chocolate bar.
And those headline-grabbing £7.99 monthly subscription costs cumulatively mount up as weeks turn into years. How quick they pass.
It's also worth bearing in mind that platforms such as Dropbox serve as a giant bullseye target to hackers, who are perpetually probing for weaknesses and vulnerabilities.
There hasn't been a cloud-hosted data theft scandal yet, but you'd be foolish to rule out the possibility of one occurring in future.
Looking on the bright side
Despite these drawbacks, cloud storage offers a great deal of merit in today's permanently-connected society.
Firstly, a cloud account provides a universally accessible repository for digital documents you don't need all the time, but are reluctant to delete entirely.
Cloud storage is perfect for uploading media files from mobile devices, which tend to have limited hard drive space and rarely contain detachable microSD card slots.
Android smartphone users will appreciate the synchronisation with Google Drive, and PC owners might feel similarly about OneDrive dovetailing with Office and Skype.
Microsoft and its rivals are investing huge sums in server storage, so the risk of data being erased is very low. The same can't be said when it's kept on computers, phones or tablets.
Indeed, people often use cloud accounts to store backups of C drive documents – undertaking periodic data dumps in case of malware or hardware failure.
And although costs mount up over time, with consumers often made to choose between "very little" storage and "absolutely loads", it's still affordable on a month-by-month basis.
Finally, OneDrive, Google Drive and Dropbox are unlikely to become obsolete in future. Unlike tape storage, microdrives, floppy discs, Zip drives, CDs, DVDs, mini SD cards…