The best free email providers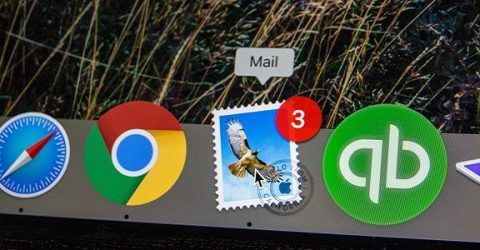 Millions of people across the UK have email accounts provided by their employers, or bundled in with website domains they've purchased.
Many other people rely on email accounts supplied by internet service providers, also known as ISPs.
However, these accounts aren't always practical for everyday use.
It's hard to switch off during evenings and weekends if you're checking a work email account for personal messages. A work-related missive will inevitably distract you.
Colleagues might need access to your work email in certain situations, compromising privacy, while your email account will almost certainly be deleted if you leave the company.
Perhaps surprisingly, ISP email accounts may also be closed if you decide to switch broadband company.
Policies on maintaining existing email accounts vary by provider, so it's crucial to check the small print in your paperwork before setting up an account for long-term use.
Former BT customers can pay £7.50 a month to keep their email active, whereas Virgin Media automatically deletes former customers' email accounts after 90 days.
That's a real hassle if you've given lots of people and companies your details, and then have to notify every single contact that your account is being deactivated.
Inevitably, you'll forget somebody – or something – important.
A different way
The main alternative to corporate or ISP-hosted email accounts are services provided by a specialist email hosting company.
Perhaps surprisingly, there are plenty of free email providers in the market – though of course 'free' is a relative term.
You might have to surrender personal information, endure targeted advertising, or put up with sponsored messages in your inbox which are designed to look like unread messages.
Even so, the benefits of a cost-free and permanently accessible email address tend to outweigh these drawbacks.
These are some of the best free email providers as of December 2019…
1. Gmail. Having overcome historic associations with spam and scammers, Google has put a lot of thought into its slick and professional Gmail service.
You can undo clicking 'send' on a message to prevent it reaching designated recipients, while messages may be grouped according to attributes like wording and folder types.
Google's spam filter is as good as it gets, predictive typing makes short messages a doddle to assemble, and it dovetails with other valuable services like G Suite and YouTube.
2. Yahoo! There are areas where Yahoo struggles compared to Google. Messages take longer to arrive due to server limitations, and its interface isn't as polished.
If you can forgive the 2016 data breaches which exposed user data to hackers, there's much to admire, including a facility for scanning attachments and (ironically) a robust spam filter.
There's a generous 1TB of free storage and a handy calendar service, which goes some way to compensate for the fact adverts can easily be mistaken for unread messages.
3. Outlook. Microsoft's Hotmail replacement is designed to dovetail with the titular Outlook email program – still the best on the market, even after all these years.
The Outlook webmail service has gained in popularity in recent years, thanks in part to the availability of over 100 plugins offering compatibility with other services.
It's possible to banish adverts for a fee, and deleted emails can be retrieved, which admittedly calls into question the effectiveness of deleting them in the first place.
4. ProtonMail. Billed as the world's largest secure email service, ProtonMail is a Swiss brand whose email platform was co-developed by CERN scientists.
Open source end-to-end cryptography means user data can't be accessed by ProtonMail, and messages can be encrypted so only the recipient can open them before they expire.
This is advanced technology, which is perhaps why users only receive 500MB of free storage. Subscriptions range from €5 to €30 per month.
5. Mail.com. One of the more basic free email providers, Mail.com has a dated desktop interface, extensive advertising and an app which can be glitchy.
Still, a Mail.com account provides 2GB of free storage, supports message attachments of up to 50MB in size, and has dedicated folders for different types of files – videos, music, etc.
It's possible to customise your account by using one of 200 business-themed domains, though the simplicity of yourname@mail.com makes the default option easy to dictate and write.