The best music streaming services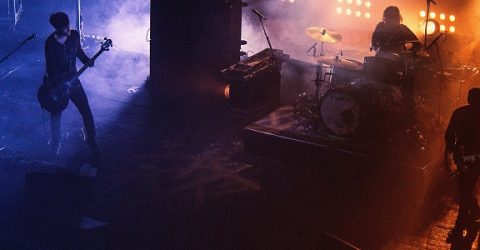 Music streaming services are very much a product of the modern age.
Without rapid home broadband and dependable 4G/5G mobile connectivity, the prospect of streaming high-quality music over the internet would be completely impractical.
As it is, smartphone owners have been spoiled by the ready availability of 4G and WiFi, with numerous companies competing for a share of the pay-monthly music streaming industry.
There are some familiar names in this congested marketplace, like Spotify and Amazon Prime Music. Then there are niche offerings such as EDM specialists Beatport.
It's increasingly tricky to decide which music streaming services deserve your credit card details (since free subscriptions quickly become as annoying as commercial radio stations).
These are some of our recommendations, depending on what's most important to you…
Best for choice It's hard to argue against Spotify, which adds 20,000 new songs every day and runs New Music Friday features on up-and-coming bands and artists.
This Swedish platform offers special family and student subscriptions, capitalising on its position as the market leader with slick interfaces for desktop, iOS and Android devices.
Meanwhile, arch-rival Amazon Music Unlimited has 50 million CD-quality tracks available. Its interface isn't the most intuitive, but many songs are free to Prime subscribers.
Best for iPhone devotees It's impossible to look beyond Apple Music, which dovetails with Apple's walled-garden operating system.
Second only to Spotify in terms of popularity, Apple Music can store ten times as many songs as its Swedish rival in a streaming library for subsequent playback.
You also get access to the Beats 1 Radio service with its impressive roster of DJs, while Apple Music often receives new music from pop artists before any other platform.
Best for supporting musicians Streaming media payment scales make depressing viewing for musicians, which is why SoundCloud deserves a mention.
Enabling artists to directly upload their compositions, it also provides a one-stop shop for scouts and agents to discover up-and-coming bands and artists.
For consumers, there are 150 million songs available on every major hardware format, plus the ability to directly connect with artists and hear everything from podcasts to demos.
Best for beginners Some music streaming services seem unintuitive to technophobes and older consumers, which is where Pandora excels.
The pioneering Music Genome algorithm powers a simple thumbs-up/thumbs-down interface that ensures future song recommendations are cleverly tailored around your expressed tastes.
Pandora's back catalogue of 40 million songs isn't bad, either, while its streaming service is more reminiscent of radio stations than other services on our list.
Best for alternative music Contrary to what Radio 1's urban-oriented playlist might infer, there's a thriving audience for alternative musical genres in the UK.
If you're into djent metal with seven-string guitars tuned to drop G#, look no further than YouTube – still Europe's most popular music streaming platform.
Classical aficionados can enjoy Primephonic, while urban and hip-hop music has a home on Jay Z's Tidal. Microsoft Groove even accepts requests for songs not currently available.
Best for high-quality audio In recent years, the phenomenon of lossless audio has begun to erode the perception that 320Kbps is the highest file quality available.
Primephonic offers 24-bit lossless sound quality, Tidal has high-res audio tracks going up to 192kHz, and Qobuz claims to have the world's largest catalogue of CD and studio-quality music.
Audiophiles should note Deezer – the oldest 'pure' music streaming service on our list – is compatible with Bang & Olufsen, Sonos and Yamaha MusicCast speakers.