The differences between WiFi routers and MiFi hubs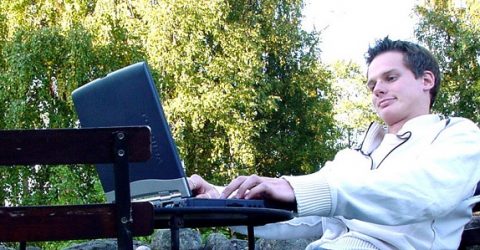 Whenever you sign up to a broadband contract, you can expect to receive a router through the post.
This blocky plastic box distributes broadband signals around your home, enabling wireless devices to upload and download data either on demand or autonomously.
However, WiFi routers are generally supplied after signing up to a lengthy contract, which isn't always ideal.
They're also manufactured down to strict budgets, with basic internal aerials restricting their overall range.
Also, WiFi only works in properties with either a landline or cabled broadband. And as many new home buyers have ruefully discovered, getting a landline installed isn't always easy.
In such circumstances, a MiFi hub may provide a solution.
But what are the differences between WiFi routers and MiFi hubs, and when does the latter become a viable alternative to the former?
Mi Fidelity Allstars
On paper, WiFi routers and MiFi hubs seem very similar.
These unremarkable boxes share fairly compact dimensions and are mass-produced overseas, usually distinguished only by the logo of whichever company has supplied them.
Both transmit wireless data across a local area, though MiFi devices tend to have more limited ranges.
Both enable several wireless devices to go online simultaneously, from games consoles and tablets to laptops and smart TVs. Today's MiFi hubs support up to ten connections at once.
(By contrast, plug-in USB dongles only provide connectivity to one device at a time.)
What's Mi is yours
The main difference between WiFi routers and MiFi hubs revolves around how data is received.
WiFi routers physically connect to a phone socket, with data piped down a phone line or an underground fibre optic cable.
By contrast, MiFi hubs distribute data over the same cellular networks as smartphones.
Integral battery packs and low overall weight make them fully portable, ready to be deployed anywhere there's a decent 4G signal.
The UK's big four mobile networks all market 4G MiFi hubs, so coverage is generally decent unless you're renting a stone bothy in the Scottish Highlands.
(Some networks still market 3G hubs, but these are generally too slow to be of much use.)
MiFi contracts are more likely to be rolling monthly affairs than home broadband policies, and it's possible to use MiFi on a pay-as-you-go basis
This is great for short-term situations like temporary job relocations, or decamping to an Airbnb property while carrying out home improvements.
However, MiFi contracts are comparatively expensive, and generally impose monthly data caps.
Indeed, cost remains the biggest single disadvantage of MiFi hubs, which are sold based on data allowances rather than available speeds – as happens with broadband connections.
Five alive
Although the UK's first 5G network went live last month, 5G MiFi hubs are yet to go on sale.
Nevertheless, they're being tipped to offer speeds superior to any broadband connection.
The potential for 5G MiFi hubs is mouth-watering, especially if you're old enough to remember 56Kbps dial-up connections.
Alcatel recently revealed a 5G device capable of supporting upload speeds of 1Gbps and download speeds of 2Gbps.
That's more than twice as fast as today's speediest full fibre broadband.
Plus, Alcatel is one of the first companies to develop a production-ready 5G MiFi hub. And early examples of new technology are always outperformed by what follows.
Imagine what could be achieved in a few years' time, when unit costs have plummeted and companies have discovered new ways to optimise 5G cellular performance…