Tips for effective home product photography
Effective home product photography can make the difference between a successful or struggling small business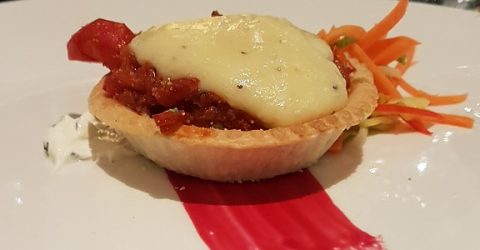 It's easier than ever nowadays to create an ecommerce website.
Platforms like Wix, Dotable and Weebly all enable you to construct and launch a website within a matter of minutes, even if you don't know your HTTP from your HTML.
Online payment portals like Stripe let people pay for goods and services with a handful of mouse-clicks, and we're hardly short of home delivery companies these days.
Most of us can write reasonably well about goods and services we know and understand, especially if we feel passionately about them – or if we've created them from scratch.
Indeed, one of the few hurdles to launching a home-grown online business is the imagery.
There are beautiful product photos on platforms like Shutterstock and Getty Images, but you'll pay a pretty penny to obtain permission to republish them commercially.
Free photography sites like Unsplash and Pexels tend to feature fairly generic photos, rather than product-specific shots. Plus, an image could have been used by multiple competitors.
To stand out in today's mature online marketplace, you need to be able to take effective home product photography.
After all, would you spend money buying something over the internet without being able to see what it looked like?
Telling a thousand words
Product images are an essential component of any ecommerce website – as important as the descriptive text that accompanies them.
But what if your photography tends to involve a thumb across the lens or a cat in the background?
Happily, all is not lost – and you don't need to spend a penny on dedicated photography equipment or photo editing software. You'll already have all the tools required.
These ten tips for effective home product photography should ensure even someone without an Instagram account can procure images to use on a business or ecommerce website…
Choose your weapon. A smartphone will deliver effective home product photography for a homespun business. Startups don't need costly DSLR cameras with ring flashes.
Check the settings. Set the camera to Auto, turn off the flash to avoid unwelcome reflections, carefully clean the lens, and ensure images save as high-resolution JPG files.
Pick a location for every image. A north-facing room minimises sunshine and shadow. Choose an empty corner, or create a neutral backdrop with a large white blanket.
Add light. Position lamps around your chosen location so they deliver shadow-free illumination of the objects you'll be snapping. Full spectrum bulbs are great for this.
Close in and zoom in. You're focusing on the product and nothing else. Crop out prints on the wall, the aforementioned lamps, or anything else that's not product-specific.
Take a deep breath before taking a picture. Cameras can produce blurred images if you're not still, and holding your breath as a picture is taken helps to stabilise handheld shots.
Take detail shots. Don't just photograph the product itself. Capture in-focus close-ups of key information on the packaging, labels that prove it's brand new with tags, etc.
Take images from multiple angles. You can't tell on a five-inch phone screen which shots look best – you'll need to review them on a monitor to make an informed choice.
Crop and compress. Crop out any edge-of-shot clutter, and shrink the images in size so they upload faster (MS Paint is ideal). They shouldn't ever look blocky or blurry.
Use a relevant filename. This should ideally reference the product or your brand, for an easy SEO win. Don't overwrite the original file, which you might want to reuse later.