What is G.fast?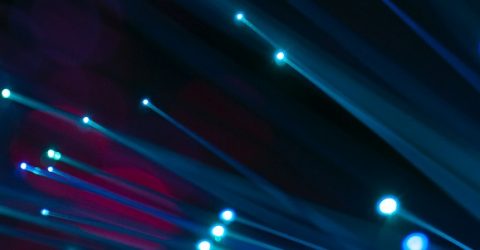 Over the years, there have been many attempts to increase internet speeds, with varying degrees of success.
In the late 1990s, the T1 line supported dedicated data transfers of 64Kbps – outperforming dial-up modems without blocking incoming calls.
In the early Noughties, BT unveiled Midband as a domestic ISDN rival, promising speeds of up to 128Kbps.
Yet neither of these technologies proved popular. When Midband was turned off in 2005, BT reported a mere 3,500 active subscribers being affected.
G.fast may one day be lumped in with these unsuccessful halfway-house technologies, though it's certainly achieved far greater market penetration than its antecedents.
But what is it? And how does it work?
G wagon
G.fast's name is a blend of industry terminology.
The G and period represent the ITU-G.9700 and G.9701 specifications, agreed in 2014 by the International Telecommunication Union – a UN agency responsible for global ICT issues.
The second part of its name is a lower-case acronym of Fast Access to Subscriber Terminals.
After a decade of international development, it's been widely deployed across the UK by BT's infrastructure offshoot Openreach.
In essence, it's a vehicle for turbocharging connections to domestic properties using existing Fibre to the Cabinet lines, rather than full Fibre to the Premises connectivity.
As we've previously explained, FTTC connections are throttled by copper cabling completing the final leg of data's journey to individual premises.
As a consequence, data upload and download speeds are significantly slower than FTTP's full fibre connections.
G.fast aims to tackle this by effectively subcontracting the work of a local exchange to pavement-mounted cabinets.
This minimises the length of copper cabling data has to travel along between the nearest fibre cable and the consumer's broadband router.
Instead of a property being five miles away from the nearest exchange, it may only be 50 yards from a full fibre pavement cabinet.
Data is distributed along the remaining copper line sections using high-frequency transmissions known as VDSL2, providing another boost to data transfer speeds.
It can deliver download speeds of up to 330Mbps, though performance tails off as the distance from the pavement cabinet increases.
This unique combination of technologies has even spawned a new acronym – FTTdp, or Fibre To The distribution point.
Does it work?
To an extent, yes.
It's much cheaper than installing FTTP to each property, with line speeds capable of satisfying any family's requirements for high-speed internet services.
Openreach doesn't have a bottomless bank account, so we can't dismiss relatively affordable medium-term infrastructure improvements as being inadequate.
So far, Openreach has connected up over 2.4 million homes, despite this technology being in a relatively early stage of development.
Of course, there are downsides, not least the relative lack of promotion by ISPs (honourably excepting Sky's high-profile G.fast marketing campaign).
The higher frequencies used by FTTdp can cause interference between different domestic lines, sometimes conflicting with FM radio signals.
And even 80Mbps connections won't be sufficient five years from now.
There were rumours last autumn that Openreach was going to suspend its rollout in favour of directing future investment towards FTTP installations, though this remains unconfirmed.
G.fast is certainly not the future of high-speed domestic broadband connections, any more than Midband or T1 lines were.
Full FTTP connectivity is the only long-term solution to society's burgeoning need for rapid domestic connections.
However, it'll provide a welcome performance boost to many UK homes, while Openreach rolls out FTTP services nationwide.