What is Microsoft 365?
Microsoft 365 is one of the world's most widely used software packages, and yet many people have no idea what it consists of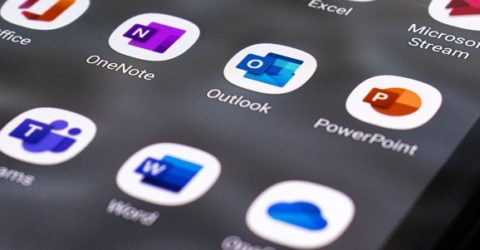 If you don't recognise the name Microsoft 365, you're not alone. Online searches for the title of this article reveal almost three billion results.
Ironically, the chances are high that you've used at least part of this iconic software suite recently.
This unusual lack of consumer recognition could be because 365 is a relatively new name applied to a long-established bundle of computer programs.
To establish the connection between past and present, here's a quick history lesson.
Feeling productive
Contrary to popular mythology, there was plenty of office-based productivity software available across the array of 1980s computing platforms.
Atari ST owners often used 1st Word Plus, ProChart produced diagrams and flow charts on Commodore Amigas, and PCs tended to have the Lotus 1-2-3 spreadsheet package installed.
However, the launch of Microsoft Office in 1990 introduced many of us to the concept of bundling multiple productivity programs into a single package.
Office's success saw it being used by a billion people in 2011, which was also the point when Office 365 debuted as a cloud-based subscription service featuring the same software.
Instead of having to buy a CD or DVD and enter a product licence key to activate installed software, 365 allowed you to subscribe online and receive updates to each program as they came out.
By 2017, 365 was generating more custom than traditional licence purchases of Office software.
You can still buy a 'physical' copy of Microsoft Office today, including time-honoured versions like Home & Student (incorporating Word, Excel and PowerPoint but nothing else).
However, the vast majority of people now purchase productivity tools online, often activating software that's been pre-installed on a new computer.
In April 2020, Office 365 was rebranded as Microsoft 365, with its manufacturer arguing that the package had outgrown the confines of office-based software.
This was a well-timed move given the simultaneous explosion in home-working, as offices around the world were forced to close due to COVID.
The perfect ten?
Microsoft 365 is the name given to the subscription model for the company's productivity tools.
It includes the following programs:
It's important to note that some of these programs aren't included in cheaper subscriptions, since the likes of SharePoint and Publisher appeal to a fairly niche audience
What alternatives are on the market?
After thirty years, it's unsurprising that the workplace productivity software market is highly evolved.
While standalone programs are increasingly rare nowadays, popular suites of productivity tools include LibreOffice, which is a rebrand of the iconic OpenOffice.
Google's array of productivity tools come with even simpler names than Microsoft – there's Docs for word processing, Sheets for spreadsheets, and so forth.
Although 365 is fully Mac-compatible, Apple still has its own exclusive suite of document, spreadsheet and presentation tools, known as iWork.
Each of these packages has its own advantages. For instance, Google Workspace dovetails with the popular Gmail email service and the cloud-hosted Google Drive storage solution.
However, Microsoft's offering remains by far the most popular, meaning email recipients and third parties have the highest chance of being able to open attachments and collaborate on documents.