What is Roku and how do I use it?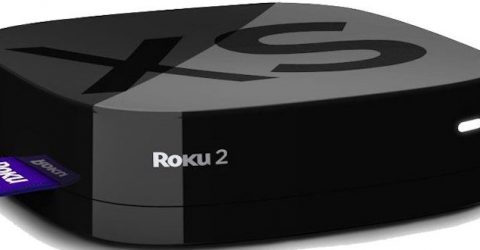 Streaming media services like Roku are the latest challengers to subscription TV packages from Sky and Virgin.
Roku is one of the most popular streaming platforms and is designed for use with computers and TVs that don't have smart connectivity built into them.
It can turn any device into a smart TV, without wires or plugs.
With different versions of Roku competing against rival products from Google, Amazon and Apple, we take a look at some of the most important questions about this streaming service.
How does Roku work?
Whichever version you buy, Roku is a compact black box that plugs into your TV or computer and wirelessly connects with your WiFi hub.
Costing as little as £30, it represents one of the most affordable ways to enjoy box sets and HD movies in the comfort of your own home.
Roku streams content over the internet from a variety of media providers, including Netflix and Amazon Prime Video.
A library of applications helps you find catch-up content from terrestrial broadcasters and streaming media sites like YouTube.
Some Roku devices are sold with a Now TV Entertainment Pass, which includes Sky One and Sky Atlantic. Around 250 box sets are also available to view on demand.
Are there different versions of Roku?
Amazon.co.uk website currently has several different versions of Roku listed for sale.
These can be divided into two main categories – sticks and boxes.
The sticks are affordable and space-efficient, but lack Ethernet or USB/microSD slots.
They're typically priced from £30 to £80, with the Streaming Stick+ costing around £100 and delivering 4K content.
Like the sticks, the boxes come with a remote control and connect to a TV via HDMI.
Roku 2 can be bought for £60, while the more advanced Roku 3 box includes a headphone jack and voice search capabilities for roughly twice the price.
The £130 Roku Ultra box delivers 4K UHD content, but is only available as an import and therefore won't display BBC iPlayer content.
How do I set up Roku?
Whether you've chosen a stick or a box, the process of installing Roku is fairly straightforward. These are the key steps:
Plug a Roku device into the HDMI socket on your TV or laptop
Choose your language and select your wireless network, before entering the password and pressing Connect
Once you're online, Roku will download the latest version of its operating system software and restart itself
Create an account online to activate your device, and then visit the Roku channel store to add channels for content delivery
Unlike some of the rivals reviewed below, Roku is more of a conduit for other media providers than a broadcaster in its own right.
What alternatives are there?
There are several streaming media services competing with Roku in this fast-growing market:
Now TV: Manufactured by Roku and similar in its design, Now TV brings Sky content to people without a satellite dish. Live streaming and catch-up content is provided, with access to terrestrial channels and the Sky Store. Now TV content is fairly low resolution at 720p
Google Chromecast: Available in standard or 4K Ultra formats, the Chromecast dongle is a space-efficient device. It's controlled via a smartphone or computer, to avoid the need for a remote control. It casts content from apps, rather than hosting programmes directly
Amazon Fire TV: Perhaps surprisingly, Amazon's Fire TV stick doesn't just offer its Prime Video service. Netflix, iPlayer and Plex are also present and correct. The Alexa Voice Remote supports voice searches, but you'll need the pricier Fire TV box for 4K content
Nvidia Shield TV: The most expensive option in our list at almost £200, the Shield's 16GB hard drive initially seems disappointing. However, this is also a games machine, with hundreds of titles on offer. It's 4K compatible and has voice search capability
Apple TV: One of the more established market players, Apple TV is available in 4K for a small premium over the cost of its 1080p box. It works seamlessly with iPads and iPhones, and Amazon Prime Video was finally added earlier this month after a lengthy stand-off