Which is the best web browser?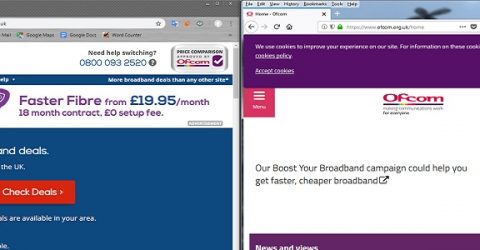 The importance of web browsers in daily life can't be overstated.
These undervalued software packages are deliberately minimalist to reduce installation and loading times.
They're charged with translating program code into on-screen data, quickly yet consistently.
That's quite a challenge given the plethora of different content services they have to display, from navigation-free intranet portals to parallax scrolling webpages and video streams.
Admittedly, the development of global standards like HTML5 (for webpage coding) and MPEG-DASH (a universal video playback codec) has simplified each browser's job.
Nevertheless, there are some pronounced differences between each platform and its main competitors.
Opening up the market
Ten years ago, most PC owners used Microsoft Internet Explorer simply because it was bundled with every version of Windows.
Similarly, Apple customers still end up defaulting to the pre-installed Safari browser.
In recent years, competition laws have broken up these proprietary monopolies, granting consumers freedom to choose their own browsers.
So as we approach the end of this decade, which is the best web browser for desktop computers?
We've split our shortlist into two categories – mainstream browsers and specialist options.
Your ideal platform might depend on specific criteria or preferences. It's not always easy to make a blanket declaration that one browser is the best…
Best web browsers for general use
Google Chrome. Chrome enjoys almost 70 per cent of the worldwide desktop market share, and not just because it's funded by Google's immense cash reserves.
There's peerless search engine integration, a logical user interface and strong cross-platform compatibility. Its only real drawbacks concern data retention and required system resources.
Mozilla Firefox. Firefox is the preferred web browser among ten per cent of global desktop users – almost twice as much market share as Microsoft Edge enjoys.
The latest Quantum version of Firefox matches Chrome's speed and beats it for privacy, as non-profit Mozilla has less reason to resell user data than advertising-powered Google.
Microsoft Edge. Lacking IE's ubiquity and enforced presence, Edge has struggled to carve its niche. Lack of backwards compatibility has also hurt its market share.
That's a shame, since Edge's quick, user-friendly interface dovetails neatly with the Windows 10 operating system. Plus, it looks great on tablet displays.
Opera. Like Edge, Opera perhaps doesn't enjoy the market share features like Turbo deserve. This mode helps to boost browsing speed on slower connections.
Other ingenious touches include an integrated ad blocker and a laptop battery preservation mode, eking out every available minute of charge time.
Best web browser for special purposes
Tor. Resembling the iconic but dated Netscape Navigator, using Tor is a throwback to the 1990s – in both aesthetics and its dismal page loading speeds.
However, this is the price you pay to enjoy unparalleled privacy. It's effectively impossible to track the activities of Tor users, making this a peerless way to remain anonymous online.
Vivaldi. The second operatically-titled entry in our list, Vivaldi lets you tailor its core software. Shared DNA with Chrome means the latter's plugins are available.
Users can design and structure its interface however they wish, with ingenious flourishes like tab stacking. Multiple profiles segregate different users' bookmarks, history and cookies.
SeaMonkey. More than just a browser, SeaMonkey delivers a complete internet application suite. Browser, email client, HTML editor, IRC chat – it's all here.
Though a dated and unintuitive interface may deter some potential users, SeaMonkey's open source code makes it ideal for people wanting to develop their own bespoke browser.