Why cost isn't the only reason to switch broadband provider
There are various reasons why you might decide to switch broadband provider, and cost – though important – is by no means the only one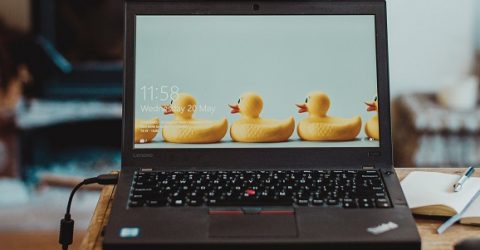 Internet access has become a cornerstone of modern life, and the lockdown has demonstrated how vital a stable (and moderately fast) broadband connection has become.
Earlier this year, the UK Government introduced a legal right for consumers to request a domestic connection of at least 10Mbps, with ISPs and Westminster sharing most of the cost.
Yet at a household level, cost remains a significant barrier to ensuring every home has internet connectivity which is fast enough to cope with modern demands.
High-speed connections can be expensive, as can unlimited data packages. And those tempting introductory deals always have an expiry date, after which costs may spiral.
Indeed, cost is one of the main reasons for British consumers to switch broadband provider, pursuing better deals elsewhere.
However, it shouldn't be the only reason.
Paying the price in other ways
While your ISP's direct debit provides the most visible cost to your household, sluggish or unreliable broadband could be damaging in less overt ways.
These are some of the other reasons to switch broadband provider, starting with an obvious one many people still overlook…
Speed. The average download speed in the UK stands at 64Mbps, according to the most recent annual report from Ofcom, but many households endure far slower speeds.
This average could be achieved by one 300Mbps full fibre connection and four 11Mbps ADSL connections, for instance.
If devices regularly buffer while playing online content, or take more than a minute to download a JPG or MP3, it may be time to change.
Customer service. This is separate to reliability, which is considered below. Customer service relates to the accuracy of billing, and the quality of service you receive.
When a technical fault arises, how quickly are technical support calls answered? Are the agents coherent and concise? Is live text support consistently available, rather than offline?
Endlessly chasing up incorrect bills is hugely frustrating, and it's not unknown for incompetent ISPs to still be demanding money weeks after a contract ended.
Reliability. In an ideal world, broadband would be available 100 per cent of the time, but network upgrades, hardware failure and severe weather all contribute to outages.
Occasional overnight line upgrades are fine. Regular dropouts in the middle of the working day are not, especially if you're attempting to work from home.
Bear in mind network problems may be beyond the scope of any ISP, if they relate to infrastructure managed by Openreach.
Unnecessary extras. Imagine signing up to a quad-play broadband, TV, phone and mobile deal for your family, six months before your kids go off to uni.
Suddenly, you might not need all those TV packages or unlimited broadband. Landlines are often largely superfluous these days, and smartphones can be unjustifiably expensive.
Many ISPs will downgrade a package rather than lose your custom altogether, but switching to a more affordable provider might eliminate unnecessary costs.
Relocation. Moving house is often an optimal time to switch broadband provider, Moving provides an opportune point to draw a line under existing contracts and start afresh.
You may not wish to transfer services for any of the reasons listed above, or your new postcode might have full fibre connectivity or superior speeds courtesy of rival providers.
Conversely, existing services like full fibre cable may not be available in your new location, requiring a new contract to be sourced on BroadbandDeals.co.uk.